Railroad Closed Due to Gaviota Brush Fire on Thursday
Photo: Steve Gregory / KFI Radio
Update by edhat staff
Amtrak closed the railroad for several hours due to a brush fire near the tracks in Gaviota on Thursday afternoon.
At 1:35 p.m., Santa Barbara County firefighters responded to Highway 101 southbound, approximately one mile south of Mariposa Reina Road for a reported fire. When crews arrived they discovered an active fire near the railroad tracks prompting a shutdown of the rail line.
Firefighters contained the fire between 5 to 6 acres with help from a water tender, helicopter, and two CalFire crews.
The cause is under investigation.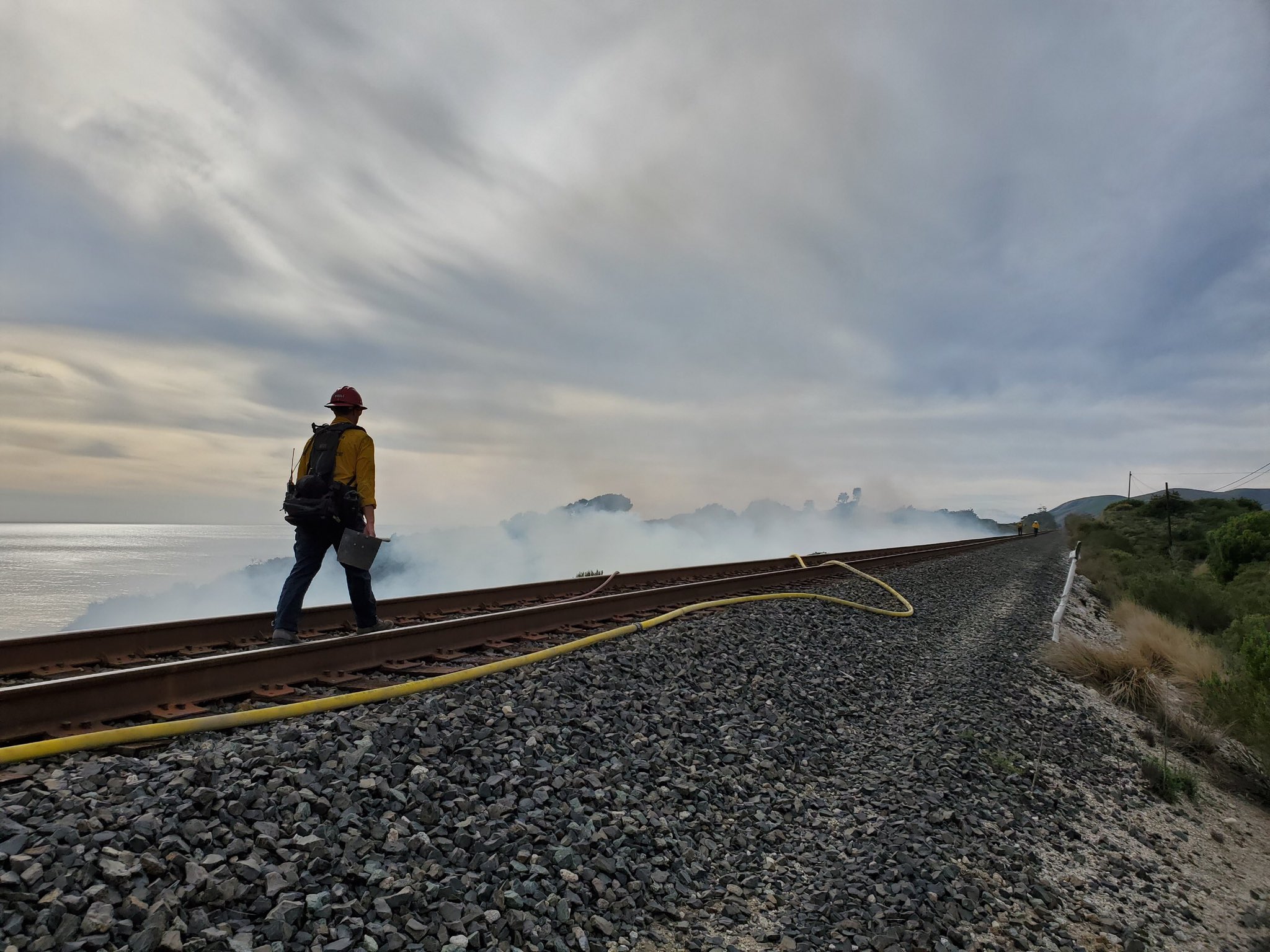 Photo: Steve Gregory / KFI Radio
---
Reported by Roger the Scanner Guy
2:02 p.m., January 30, 2020
Brush fire along Highway 101 at Gaviota Beach near the southbound lanes and railroad tracks.