Public Health Adds 67 New COVID-19 Cases Thursday
By edhat staff
The Santa Barbara County Public Health Department (PHD) added 67 new COVID-19 positive cases to the county total on Thursday.
An adjustment was made to remove 22 previous cases due to duplication, negative results and/or the case was found to be out of the jurisdiction.
The grand total is now 3,868 cases, with 359 of those currently active in the community and 1 active case in the Lompoc Federal Prison. There are now 80 hospitalizations with 23 in the intensive care unit. 
More data can be found here.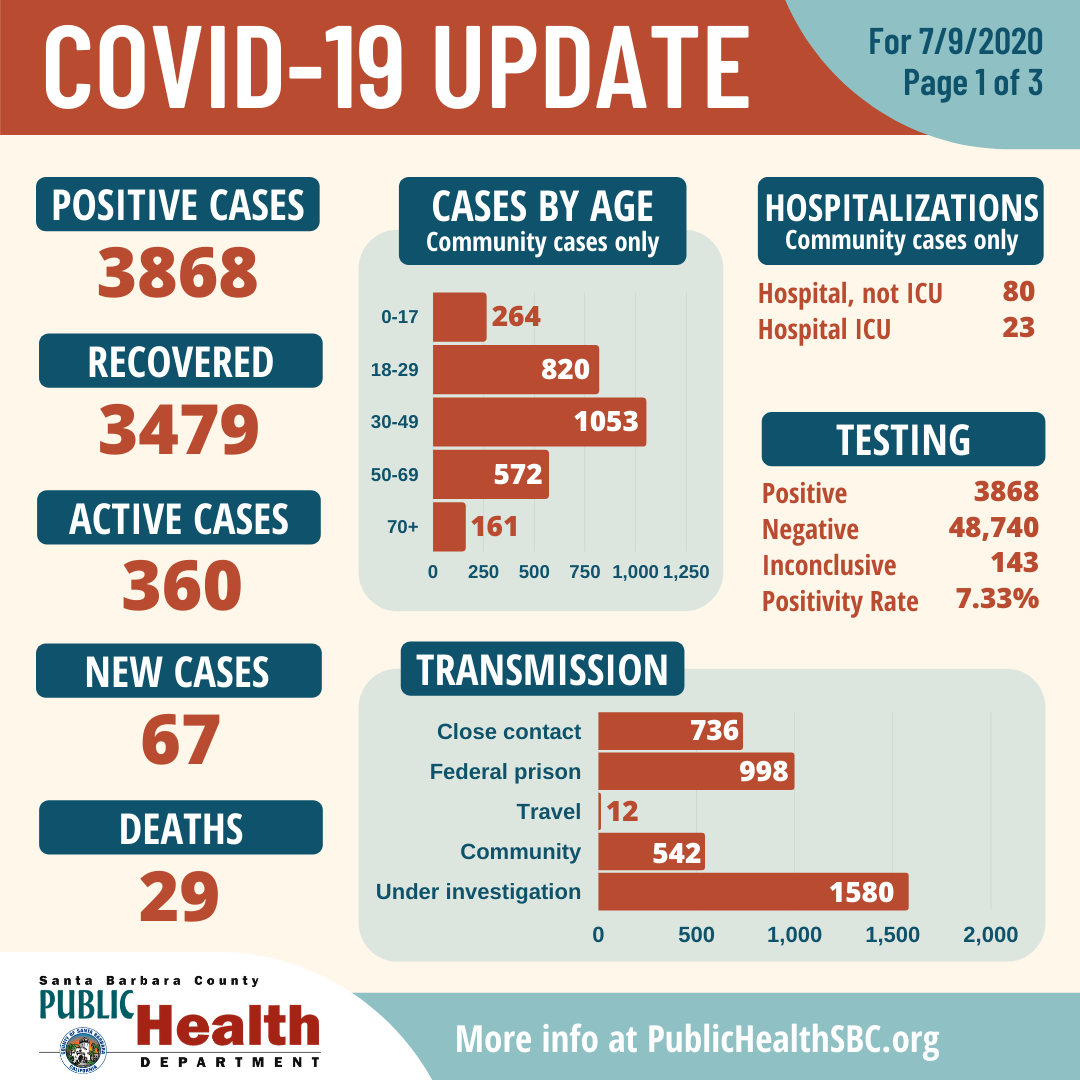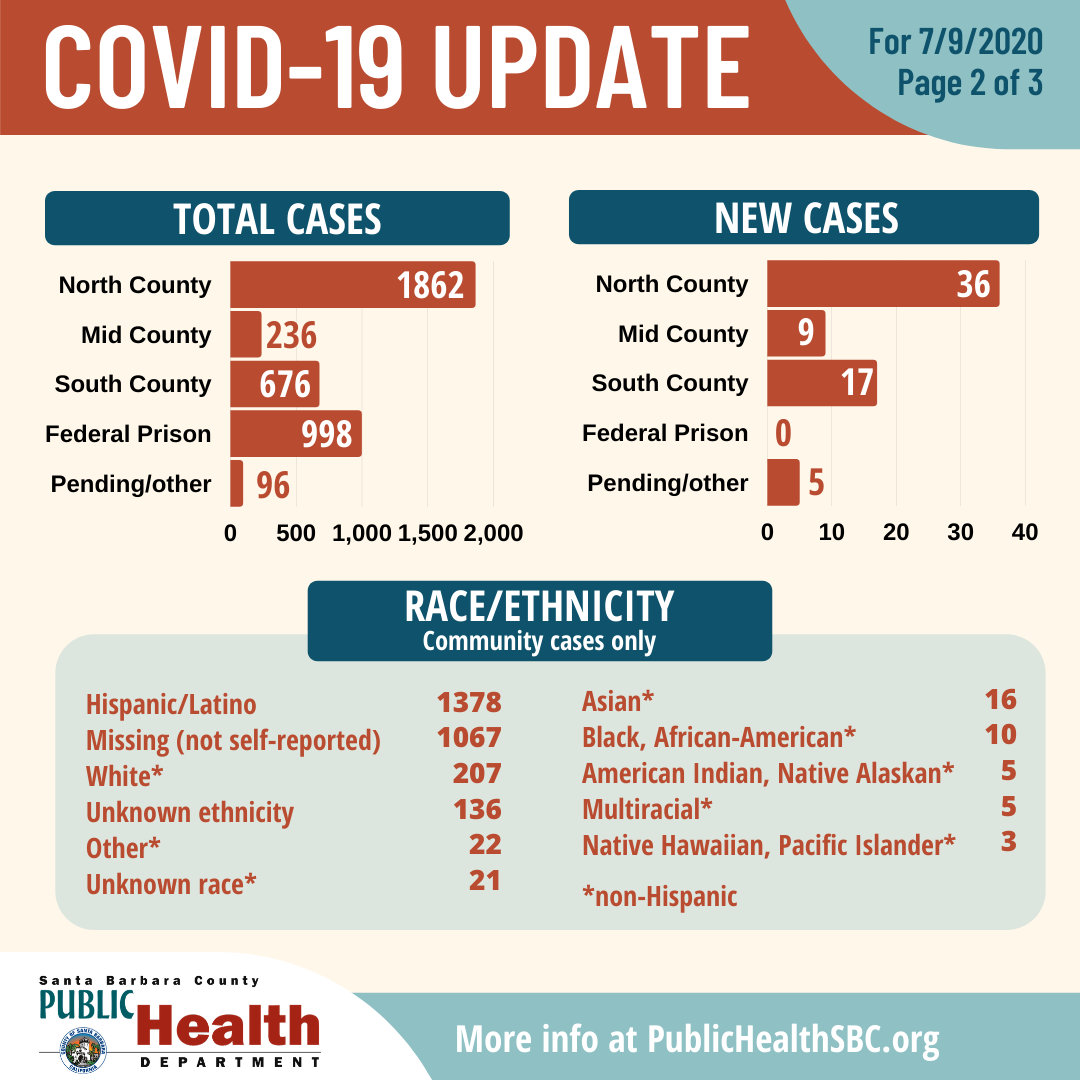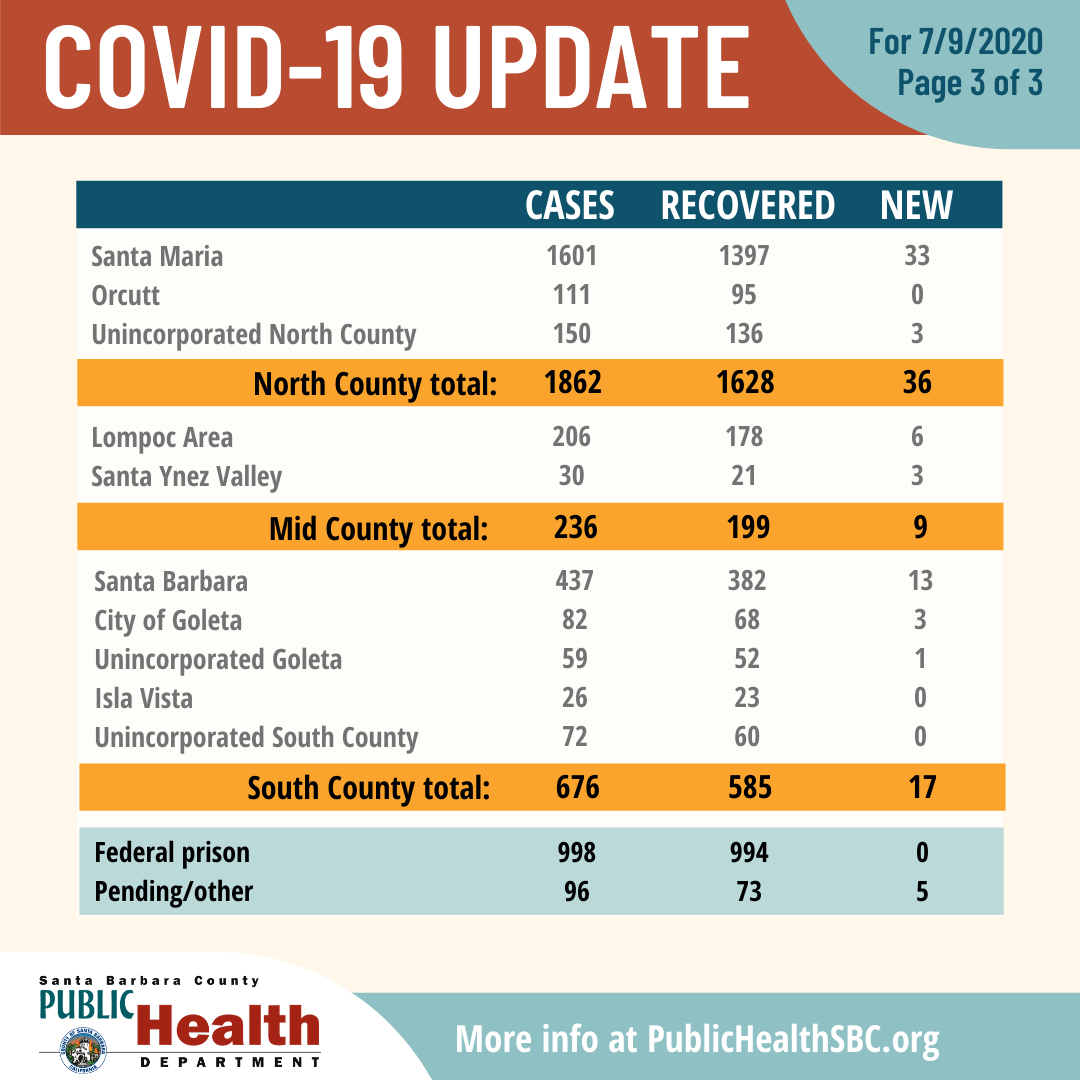 Specific COVID-19 Numbers at Cottage Health
Below is a status update as of July 9, 2020. 
Cottage Health is caring for a total of 294 patients across all campuses.

230 are acute care patients; 143 acute care beds remain available.  

In surge planning, capacity is identified for adding 270 acute care beds.

Of the 230 acute care patients, 14 patients are on ventilators.
72 ventilators remain available (adult, pediatric and neonatal ventilators).

Of the 230 acute care patients, 29 are in isolation with COVID-19 symptoms;
27 are confirmed COVID-19 positive.

Of the 29 patients in isolation, 10 patients are in critical care.

From June 22-28:  
2,955 COVID-19 laboratory tests were collected by Cottage Health.
Results: 139 positive, 2,813 negative, 3 pending

From June 29-July 5:  
3,658 COVID-19 laboratory tests were collected by Cottage Health.
Results: 188 positive, 2,618 negative, 852 pending