One Injured in Tractor Accident
By the edhat staff
One person is injured after a tractor flipped over east of Orcutt Friday afternoon.
At 12:52 p.m., Santa Barbara County Firefighters responded to Dominion and Orcutt Garey Road for a tractor accident. Crews discovered a tractor carrying a load flipped over and pinned the male driver's lower body between the tractor and a pole.
The tractor was stabilized by co-workers prior to the fire crew's arrival.
The victim was taken to Marian Regional Medical Center with moderate injuries.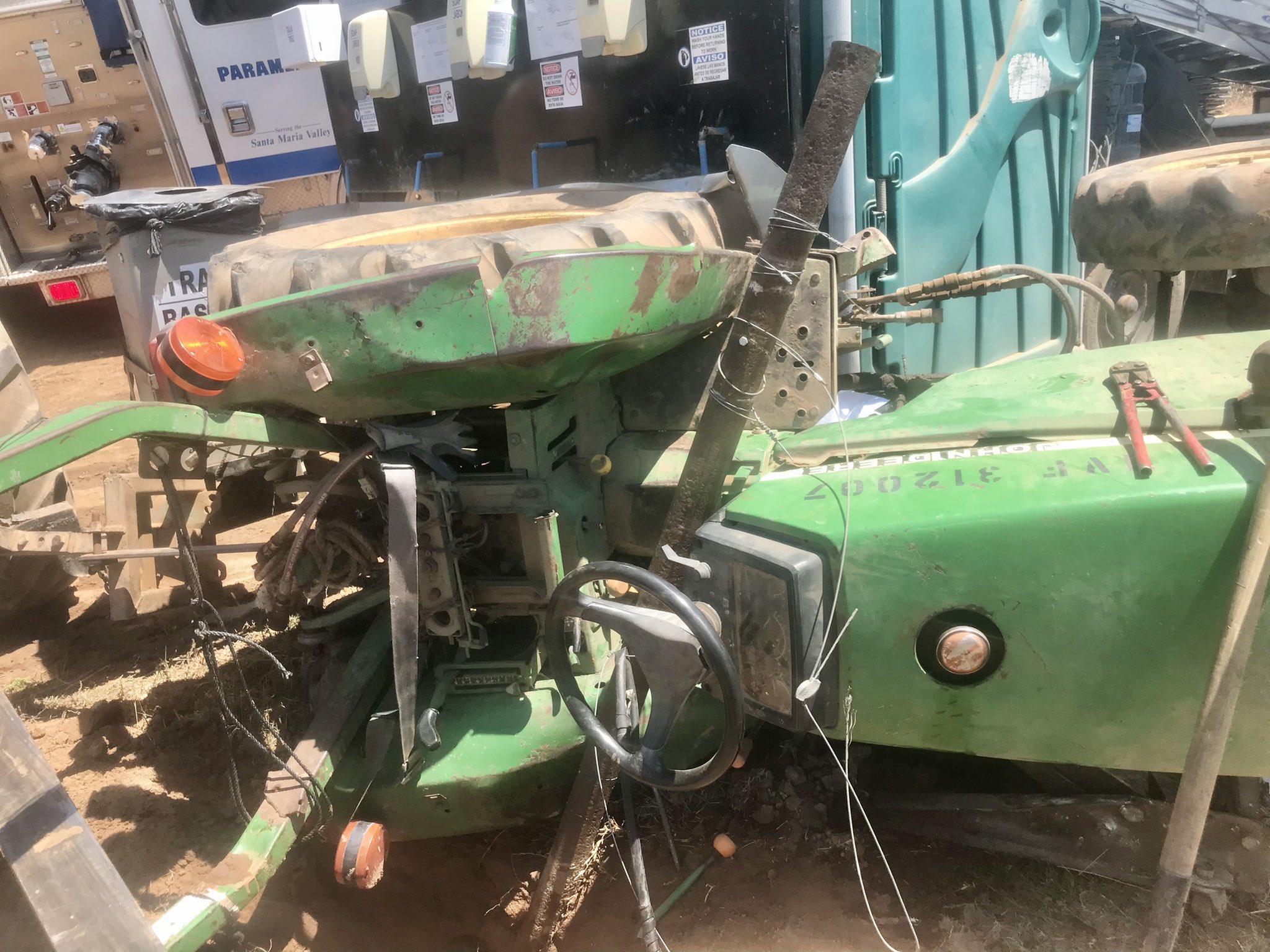 Photo: SBCFD