One Injured in Goleta Apartment Fire
Updated by edhat staff
The Santa Barbara County Fire Department (SBCFD) responded to a working structure fire in a Goleta apartment building Tuesday evening.
At 6:12 p.m., crews arrived at the 300 block of Rutherford and discovered smoke coming from a multi-unit, two-story apartment building.
A rapid interior attack was initiated and the fire was limited to one unit without spreading, according to the SBCFD.
One resident sustained minor injuries and refused transportation to the hospital.
The Red Cross was called to assist a family of three that has been displaced from their home.
Firefighters will remain on the scene to overhaul and salvage through the night.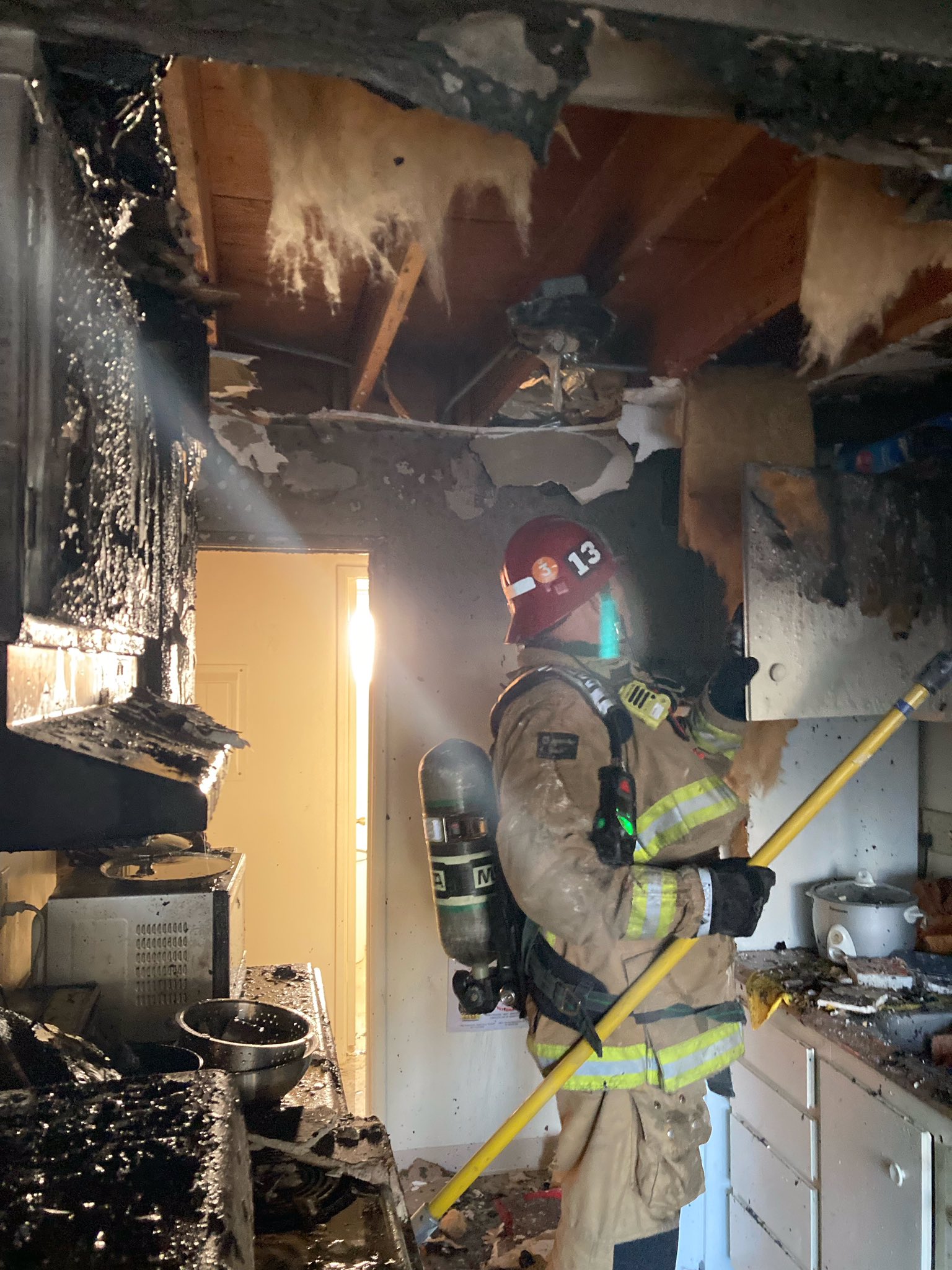 (Photo: SBCFD)
---
Reported by Scanner Andrew
County firefighters are on scene extinguishing a structure fire in the 300 block of Rutherford Street.