One Adult, Four Children Injured in Highway Collision
Photos: Mike Eliason / SBCFD
By edhat staff
A total of five people, four of them children, were injured in a single-vehicle collision near the Los Carneros offramp Monday afternoon.
At 2:32 p.m., Santa Barbara County Firefighters, AMR ambulance, California Highway Patrol (CHP), and Santa Barbara County Sheriff Deputies responded to Highway 101 northbound, just south of the Los Carneros off-ramp for a vehicle collision.
Crews on scene discovered an SUV had left the roadway and drove through a pocket of trees, narrowly missed striking a tree head-on, and rested against the chainlink fence bordering Calle Real.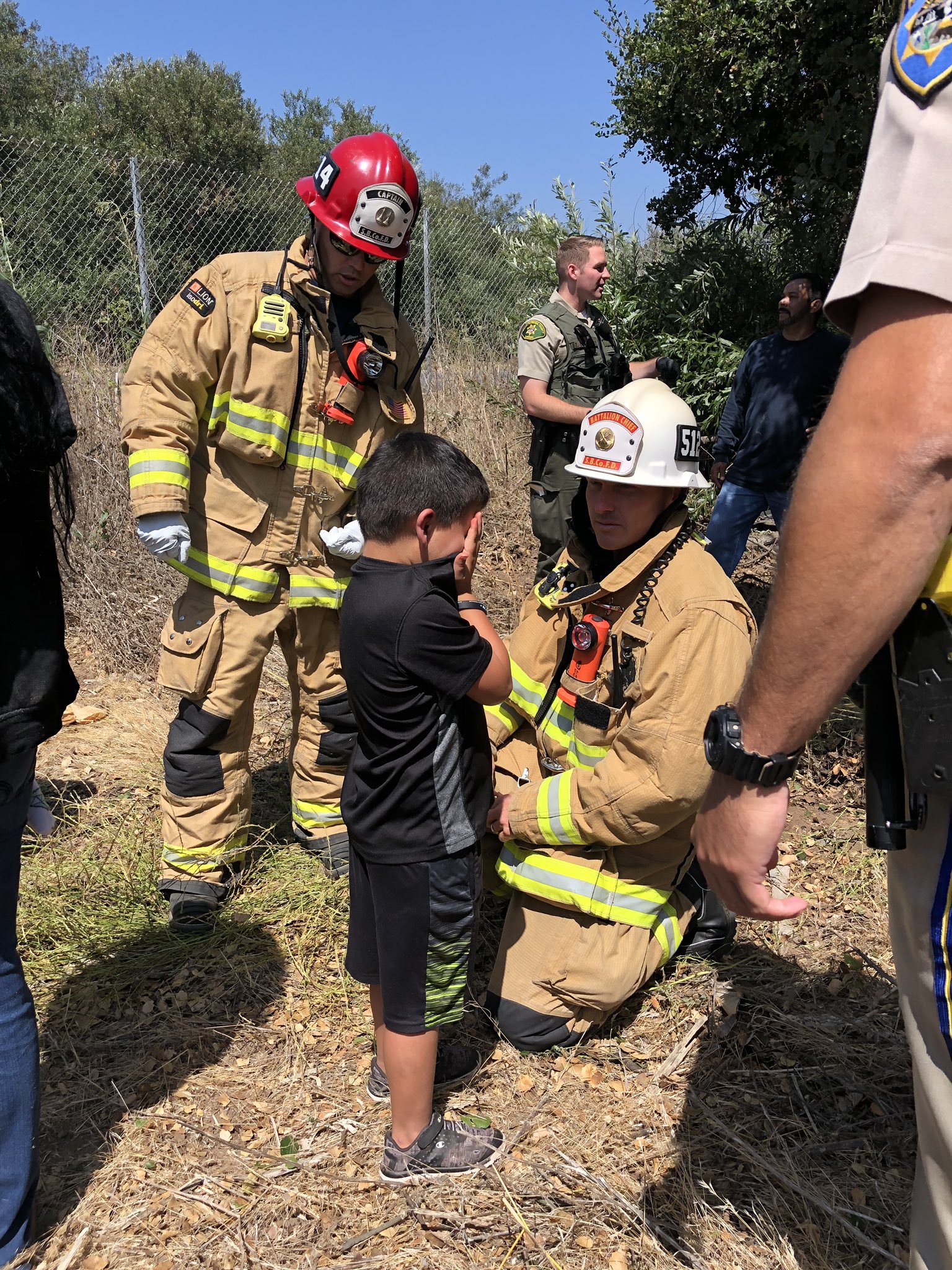 A total of seven people were in the vehicle, three adults and four children. The adult female driver suffered moderate injuries and was transported to Cottage Hospital. The two other adults, a male and female, were uninjured. There was no extrication needed, reports Santa Barbara County Fire Department Public Information Officer Mike Eliason.
All of the four children, the youngest being two-months-old, were taken to Santa Barbara Cottage Hospital. One boy suffered major injuries, another boy suffered moderate injuries, and a girl suffered minor injuries. The ages are unknown at this time. 
The two-month-old did not seem to be injured but was taken to Santa Barbara Cottage Hospital as a precaution to be evaluated, said Eliason.
CHP is investigating the cause of this incident and traffic is backed up in the area.