One Acre Brush Fire Extinguished Off Faren Road
By edhat staff
Santa Barbara County firefighters extinguished a one-acre brush fire off Faren Road in Goleta on Wednesday afternoon.
At 2:50 p.m., fire crews responded to the scene of a small wind-driven fire in surrounding vegetation, according to the Santa Barbara County Fire Department (SBCFD).
Crews were able to quickly halt the forward progress of the flames and contain it to approximately one acre.
It's reported that a downed power pole sparked the fire, according to the SBCFD.
There were no injuries.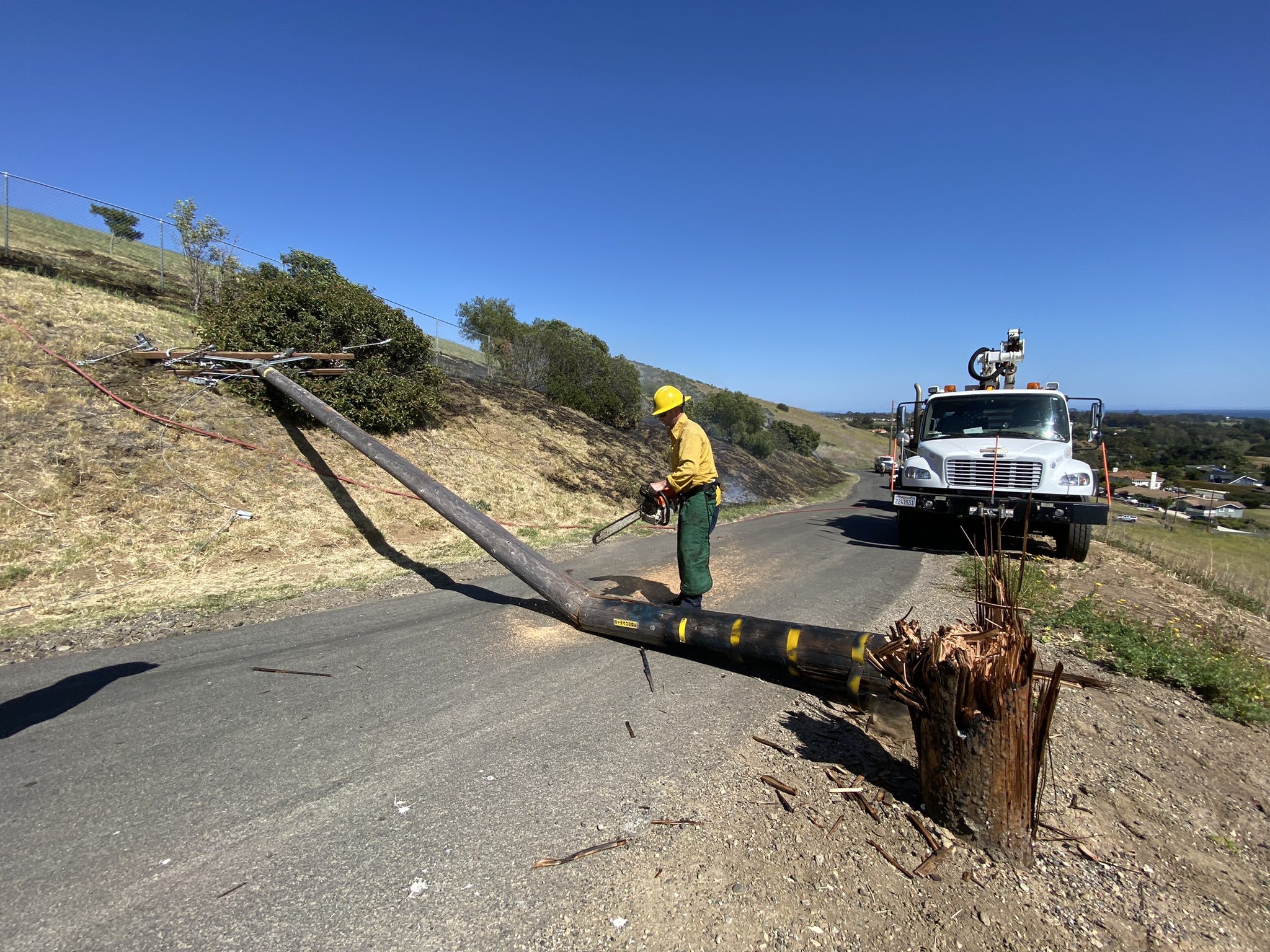 Photo: SBCFD