National Adopt a Shelter Dog Month
Source: Santa Barbara Humane Society
October is National Adopt A Shelter Dog Month and the Santa Barbara Humane Society is celebrating.
During this month, adoption fees for all adoptable dogs will be reduced by 50%. Further, all dogs that have been in our shelter for longer than a year will have all adoption fees waived entirely.
Typically, Santa Barbara Humane Society charges $80 for dogs over 6 months old, and $160 for puppies 6 months and younger. During the month of October, dog adoption fees will be $40 and puppy adoption fees will be $80.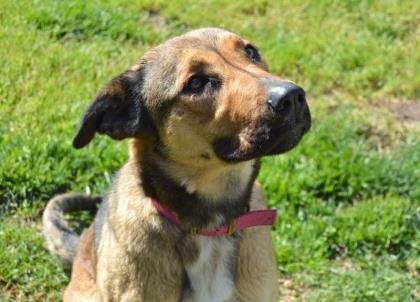 Marley is up for adoption at the SB Humane Society
---
About Santa Barbara Humane Society
The Santa Barbara Humane Society is dedicated to the welfare of animals and strives to provide a safe haven for homeless dogs and cats while we actively seek forever homes for them. The Society serves the community with a shelter, animal adoption services, a spay/neuter and vaccination clinic, humane education center, boarding kennels, and emergency response services. Visit sbhumanesociety.org, see Facebook and Instagram, or call (805) 964-4777, or visit us at 5399 Overpass Road, Santa Barbara.