Mulch Fire at Tajiguas Landfill
Update by edhat staff
Santa Barbara County Firefighters responded to a fire at the Tajiguas Landfill on Thursday evening.
At 6:20 p.m., multiple county engines, a large excavator, and a response from the Los Padres National Forest arrived on the scene and discovered a large mulch pile on fire. 
Heavy smoke was pouring over the freeway causing visibility issues so the California Highway Patrol assisted groups of cars through the smoke.
The County Fire Department stated crews will continue to spread out mulch and extinguish hot spots, and will stay on the scene until all threats are mitigated.
This is a developing story.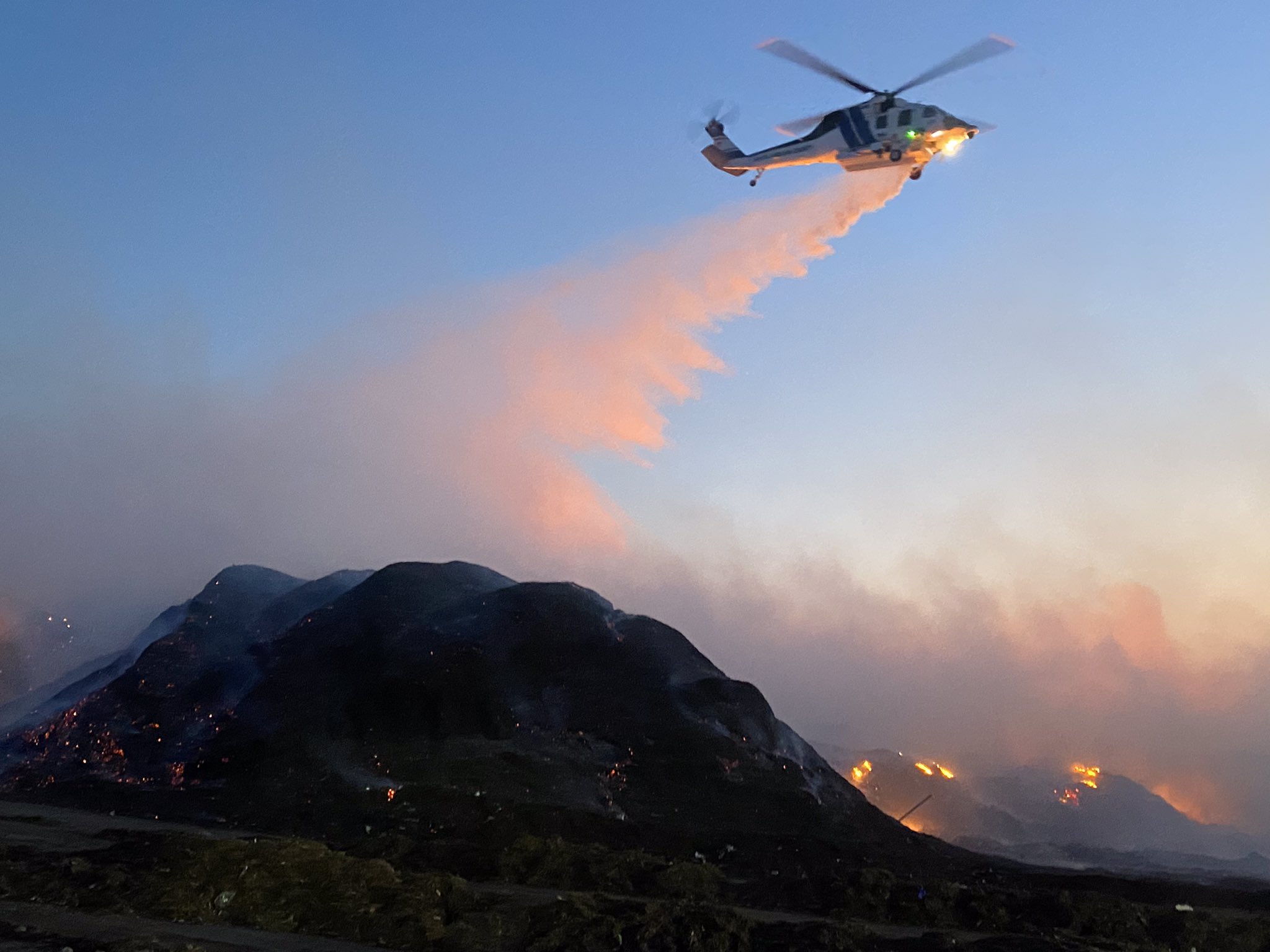 Photo: SBCFD
---
Reported by Scanner Andrew
County firefighters are responding to a vegetation fire at the Tajiguas Landfill.