Mud Clearing on Refugio Road Following Storm
By edhat staff
Mud and debris on Refugio Road are being cleared by Santa Barbara County Public Works Tuesday.
The area is located within the Alisal Fire burn scar and officials had already evacuated it due to a potential for mud slides and debris flows. The recent storm didn't bring about significant damage but the roadway is blocked near Circle Bar B Guest Ranch. 
Peak rain rates above the Alisal burn area were around 1"/hr, 0.6"/30min, and 0.4"/15min, all exceeding the thresholds set by the US Geological Survey according to the Public Works Department.
There have not been reports of any significant storm damage in the area.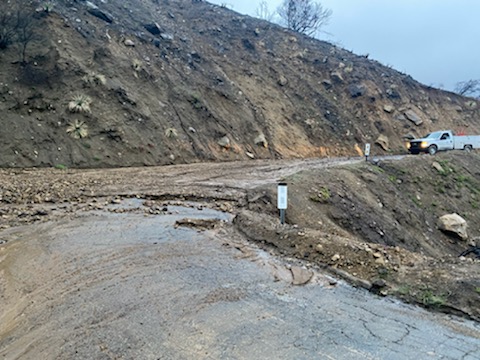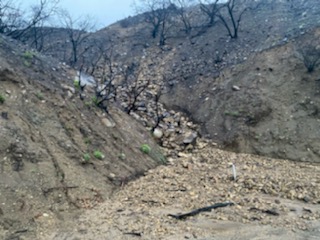 Photos: Santa Barbara County Public Works Department