Major Injuries in Highway 1 Traffic Collision
(Photos: Steve Davis / SBCFD)
​Update by edhat staff
8:30 p.m., May 18, 2018
Two people sustained critical injuries after a head-on traffic collision on Highway 1 near Guadalupe on Friday evening.
Santa Barbara County firefighters responded to the area of Brown Road and Point Sal around 5:30 p.m. for a traffic collision. They discovered an SUV and sedan involved in a head-on collision.
One vehicle was driven by a female who sustained moderate injuries. The other vehicle contained two male passengers who sustained critical injuries. 
One patient was flown by Calstar 7 helicopter to Santa Barbara Cottage Hospital while the other two were transported to Marian Medical Center by ground ambulance.
California Highway Patrol is investigating this incident.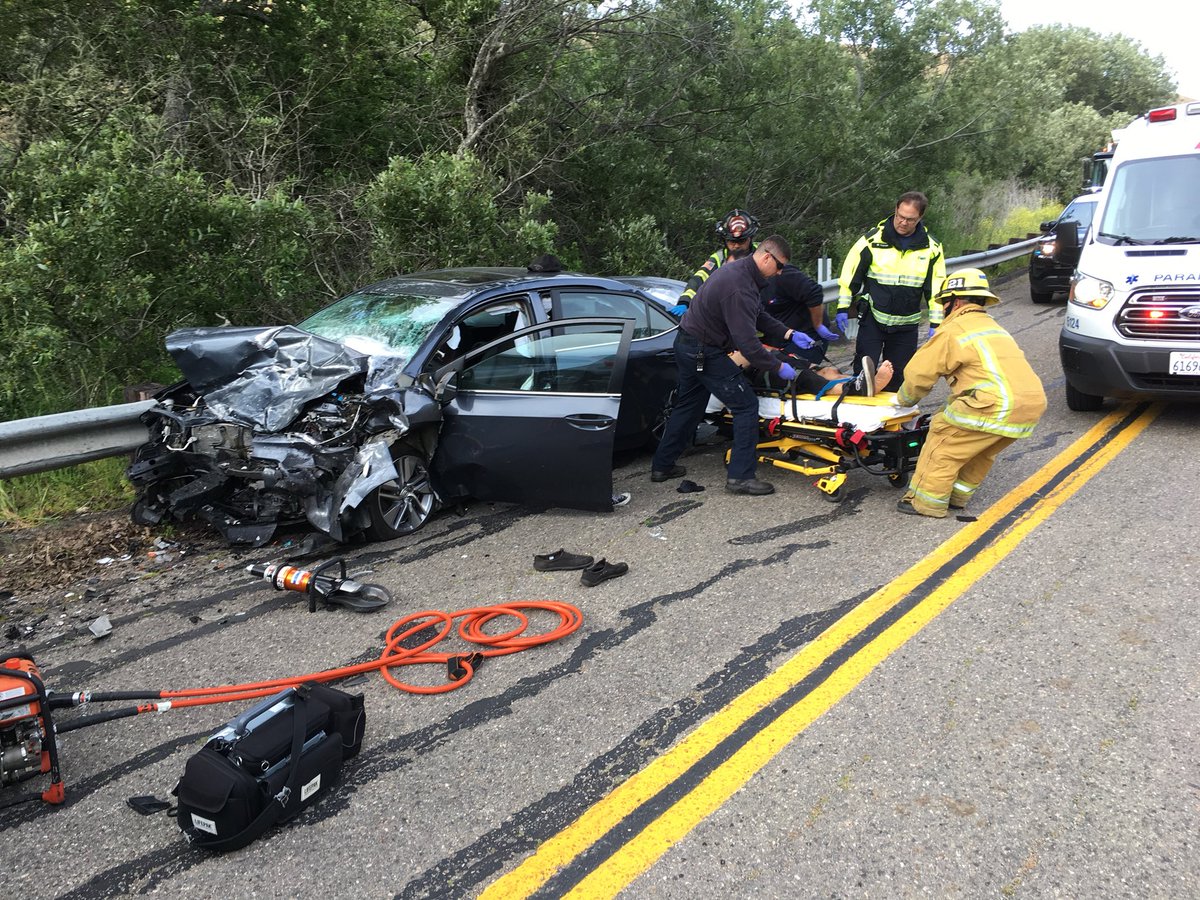 ---
Reported by Roger the Scanner Guy
6:36 p.m., May 18, 2018
Injury traffic accident at Brown road and Highway one.