Case #: 2311-0304
Press Release Date: 11/07/2023 3:39 PM
Location: Marshalls 701 N H St Lompoc, CA 93436
Crime/Offense: 459.5(a)pc- Shoplifting theft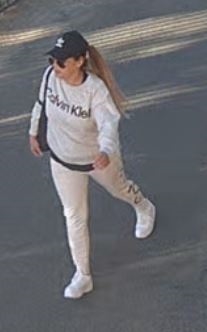 Summary:
The Lompoc Police Department is requesting the publics assistance with identifying the pictured female, who is a suspect in a recent shoplifting theft investigation that occurred at Marshalls Department store on 11/03/2023.
If you know who this female is, you are asked to call Lompoc PD at 805-736-2341.  You may remain anonymous.
Investigating Officer: Corporal D. Garcia
Press Release Prepared by: Sergeant S. Morgan