Lightning, Hail, and Power Outage Reports
(photo: Mike Eliason)
Edhat readers share their photos, videos, and reports from the intense storm that hit Santa Barbara on March 5, 2019. See them all below!
---
By Mike Eliason of Santa Barbara County Fire Department
Lightning strikes in the skies above Santa Barbara, CA, March 5, 2019, as seen in these views from Stearns Wharf.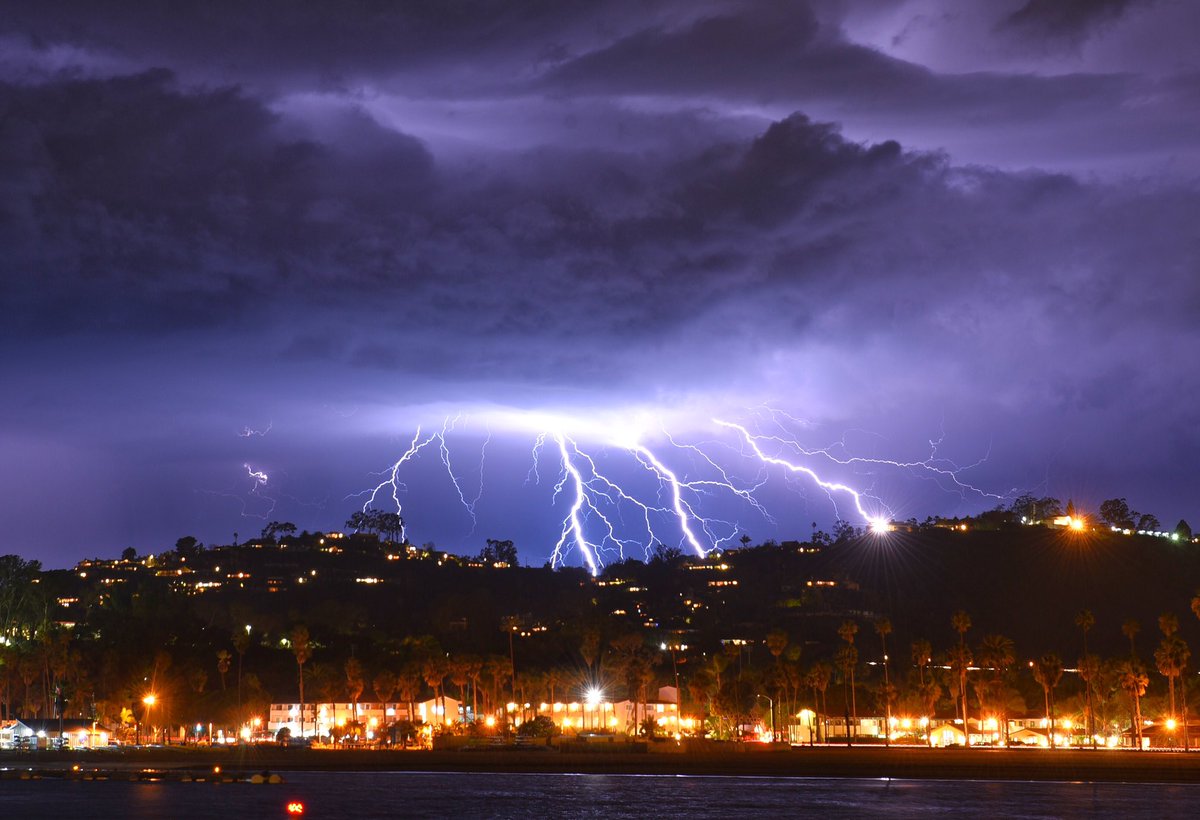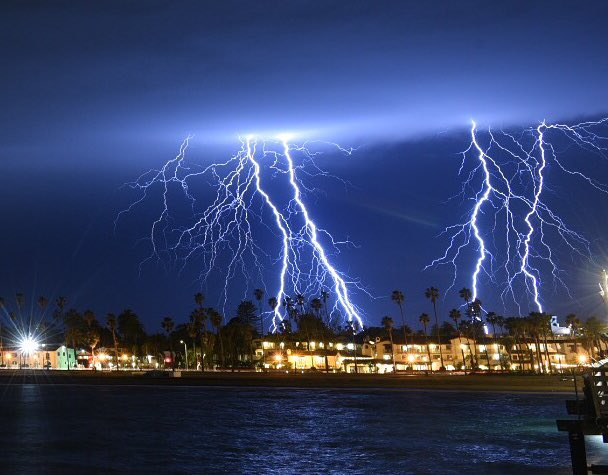 ---
Photo by @colinmccrindle
---
By an edhat reader
We set up a tripod on the roof and took a few hundred pics and selected the best to give to you. I am 12 years old and love photography. 
---
By Sophie Cameron (daughter of HolaZola)
Lightning In Paradise, so photos shot from Goleta.
---
Photos by Yesenia Thomas
Captured from the top of Old San Marcos.
---
Video by Mark W.
---
By an edhat reader
Lightning in Isla Vista, Platform Holly hit. Monster cloud-to-cloud and cloud-to-ground lightning seen from Isla Vista.
---
Video by Sara G.
---
Video by Rey H.
Lightning strike near Mussel Shoals
---
Reported by edhat readers
Is anyone else hearing that roaring thunder? We're on the westside and its every few minutes, getting deeper and almost rattling our windows.

Intense lightning off the water.

Strong winds and hail off Painted Cave.

Lights flickering, some houses dark, off State and Sola Streets.