Jalama Brush Fire Burns Nearly 2 Acres
Photos: Santa Barbara County Fire Department
Update by edhat staff
5:30 p.m., September 1, 2019
A brush fire burned nearly two acres on Jalama Road Sunday afternoon.
Santa Barbara County firefighters responded to the scene at 2:59 p.m., six miles from Highway 1 near Lompoc on Jalama Road and discovered two to three acres of brush on fire making a run up the hillside.
Helicopters made water drops while ground firefighters on the flanks made progress against the fire.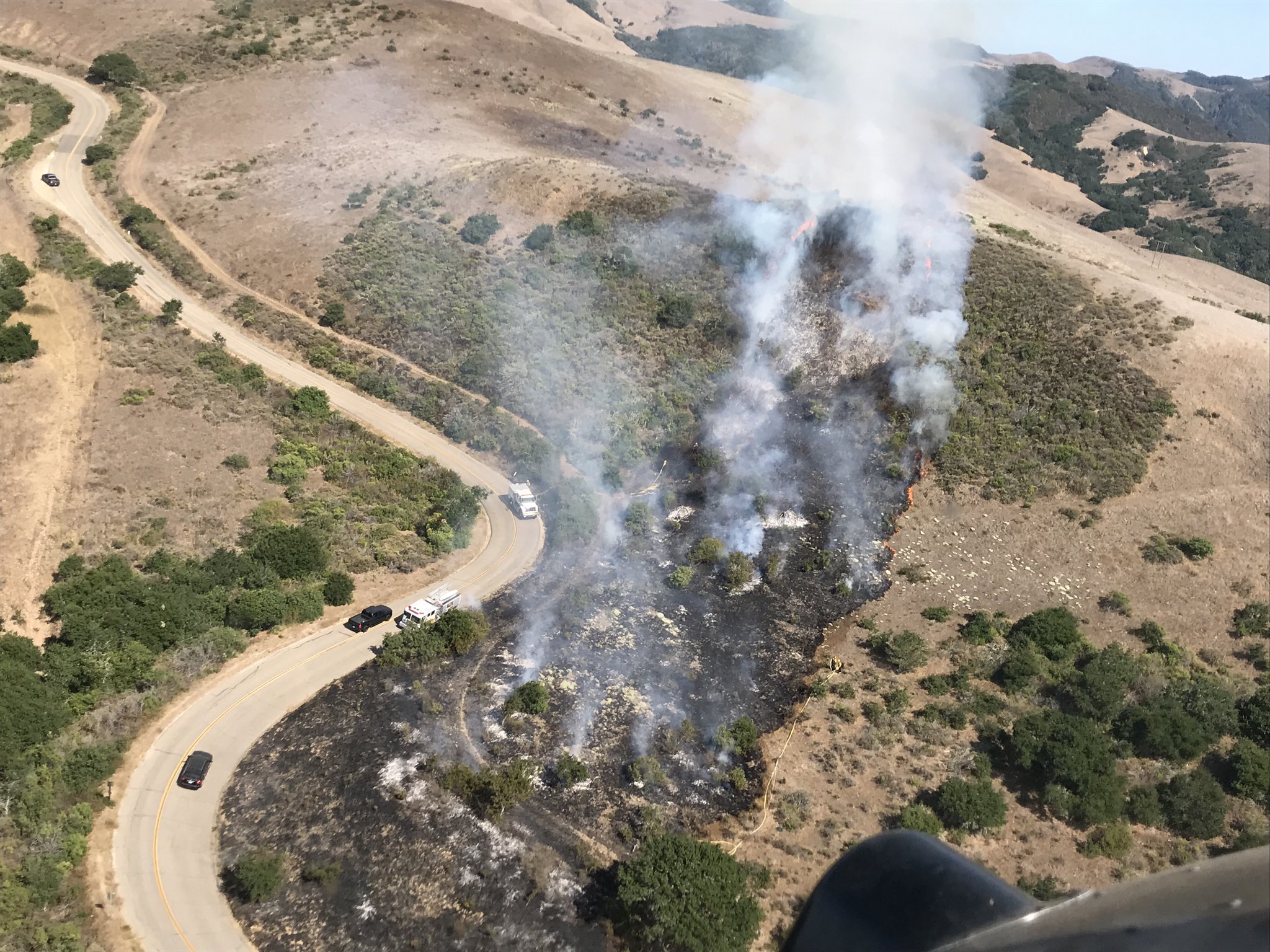 Around 4:00 p.m., Incident Command reported forward progress of the fire had stopped with 10% containment of the slope driven fire. The fixed-wing aircraft was cancelled as one helicopter continued making water drops and a hand crew cut a line around the fire. 
After walking the fire perimeter with a GPS, the Santa Barbara County Fire Department reduced acreage to 1.92 acres.
The fire is currently 100% contained.
---
Reported by Roger the Scanner Guy
3:05 p.m., September 1, 2019
Vegetation fire on Jalama Road, 10 miles in from Highway 1 in the 5600-6000 Blocks of Jalama Road.