Identity Released in Fatal Vehicle Rollover North of Goleta
Update by the Santa Barbara County Sheriff's Office
June 1, 2022
The Coroner's Bureau is releasing the name of the decedent from the vehicle accident on May 27, 2022, in the area of Hwy 101 and Las Varas Canyon.
The decedent is 59-year-old Valentin Rubio Guerrero of Lompoc.
---
Fatal Vehicle Rollover North of Goleta
Update by edhat staff
May 27, 2022
A man died after his vehicle collided with an oak tree north of Goleta Friday afternoon.
At 2:23 p.m., Santa Barbara County firefighters responded to Highway 101 northbound at Las Varas Canyon for a reported vehicle collision. 
Crews discovered a white pick-up truck had gone off the roadway and struck an oak tree. Heavy extrication was needed to remove the male driver, who died at the scene, according to SBCFD.
CHP is investigating.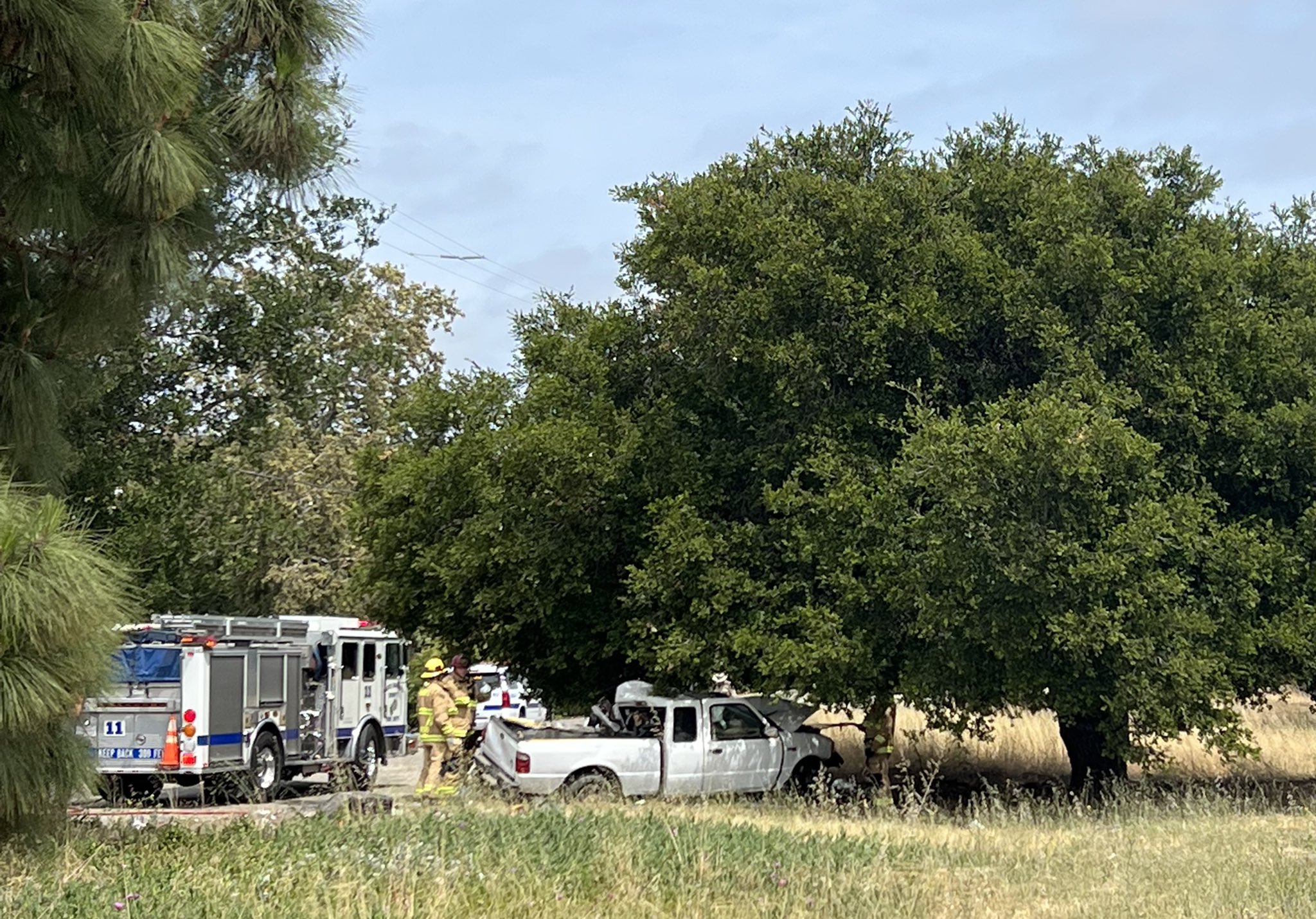 Photo: SBCFD
---
Reported by Tagdes
At about 2:25 it was reported that a vehicle rolled over and crashed into a tree at Las Varas and 101, resulting in a fire. A caller said there was a person in the car that the caller believes they died as a result of the accident.