Hope Ranch "Volcano" Erupts Saturday
By edhat staff
The "Hope Ranch Volcano" erupted Saturday morning sparking a small brush fire to the surrounding vegetation.
At 11:22 a.m., Santa Barbara County firefighters arrived with three engines approximately one mile west of Arroyo Burro Beach, also known as Hendry's Beach, and discovered a small but smoky vegetation fire on the hillside. 
There were no structures threatened. 
Shale oil combustion is a common occurrence in this area and often produces visible smoke, but it doesn't often start fires. 
SBCFD Public Information Officer Mike Eliason called the event a "temperamental geological phenomenon."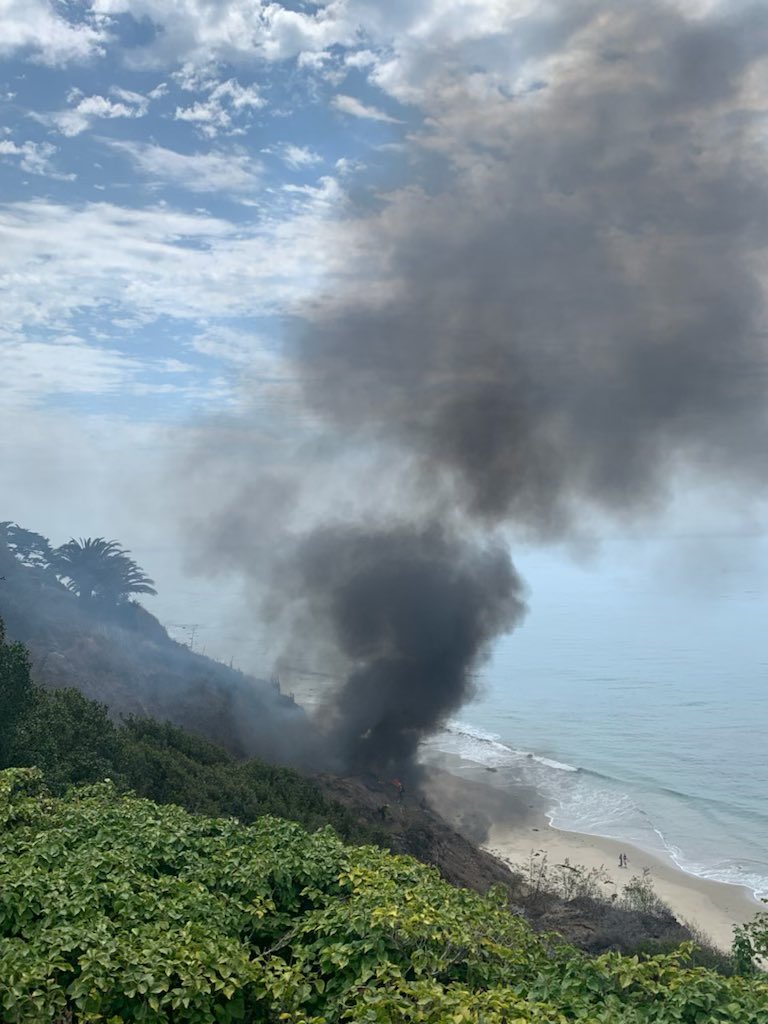 Photo: SBCFD