High Surf Causes Five Ocean Rescues Off Goleta
Surfer rescued off Del Playa Ave (Photo: SBCFD)
Update by edhat staff
Five surfers have been rescued off the coast of Goleta Wednesday morning due to high tides and dangerous surf.
At 9:16 a.m., Santa Barbara County Fire Department Water Rescue Team responded to Goleta Beach for a report of a surfer in distress. Jet skis, rescue swimmers, and a helicopter were deployed as part of the rescue team, said Captain Dave Zaniboni.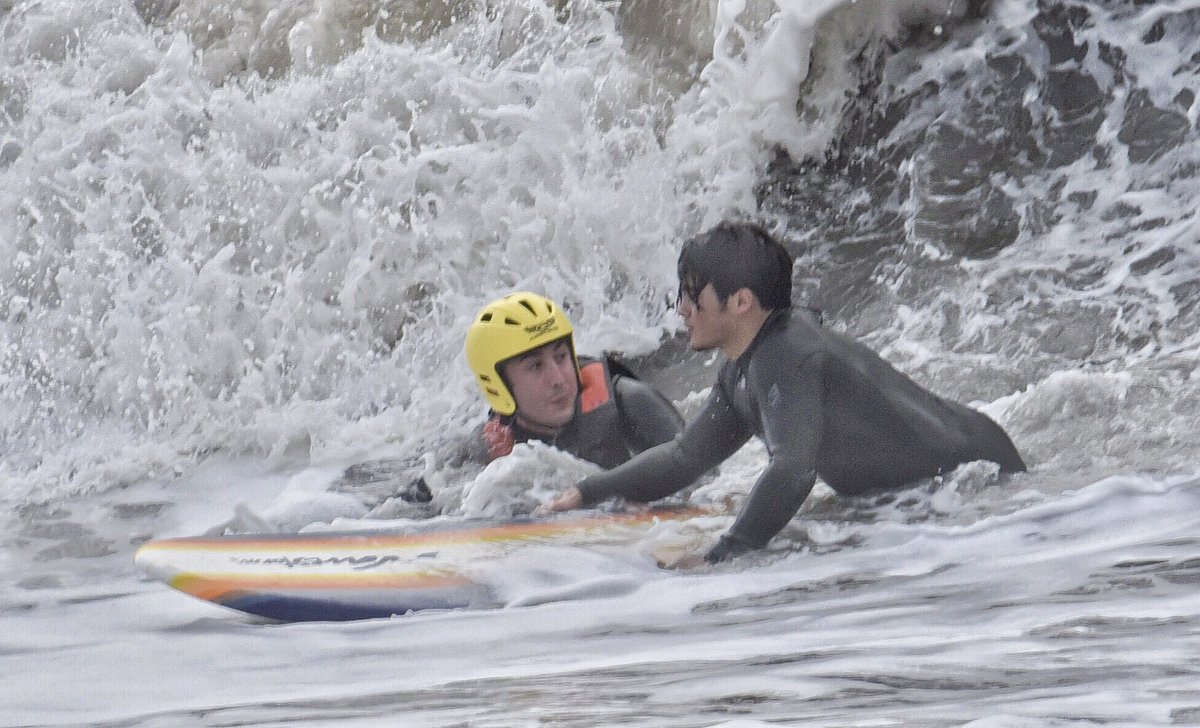 (Photo: SBCFD)
Crews found a surfer near Goleta Pier who initially had been surfing off Campus Point. A jet ski was launched and a rescue was performed.
Shortly after another rescue was performed for a distressed surfer off the 6700 block of Del Playa in Isla Vista. A rescuer on a jet ski from Campus Point arrived and took the surfer to safety. Shortly after that, the dispatched helicopter performed a hoist rescue for a surfer stranded along the cliffs. Shortly after that, another surfer needed rescuing off Campus Point and another jet ski was dispatched with rescue swimmers. All surfers were young adult males, said Zaniboni.
At 11:30 a.m., a 67-year-old man was complaining of hypothermia making him the fifth victim in a two hour stretch, said Zaniboni. The man denied transportation to the hospital. 
Captain Zaniboni stresses both the surf and the tide are very high and inexperienced surfers and swimmers should not be in the water.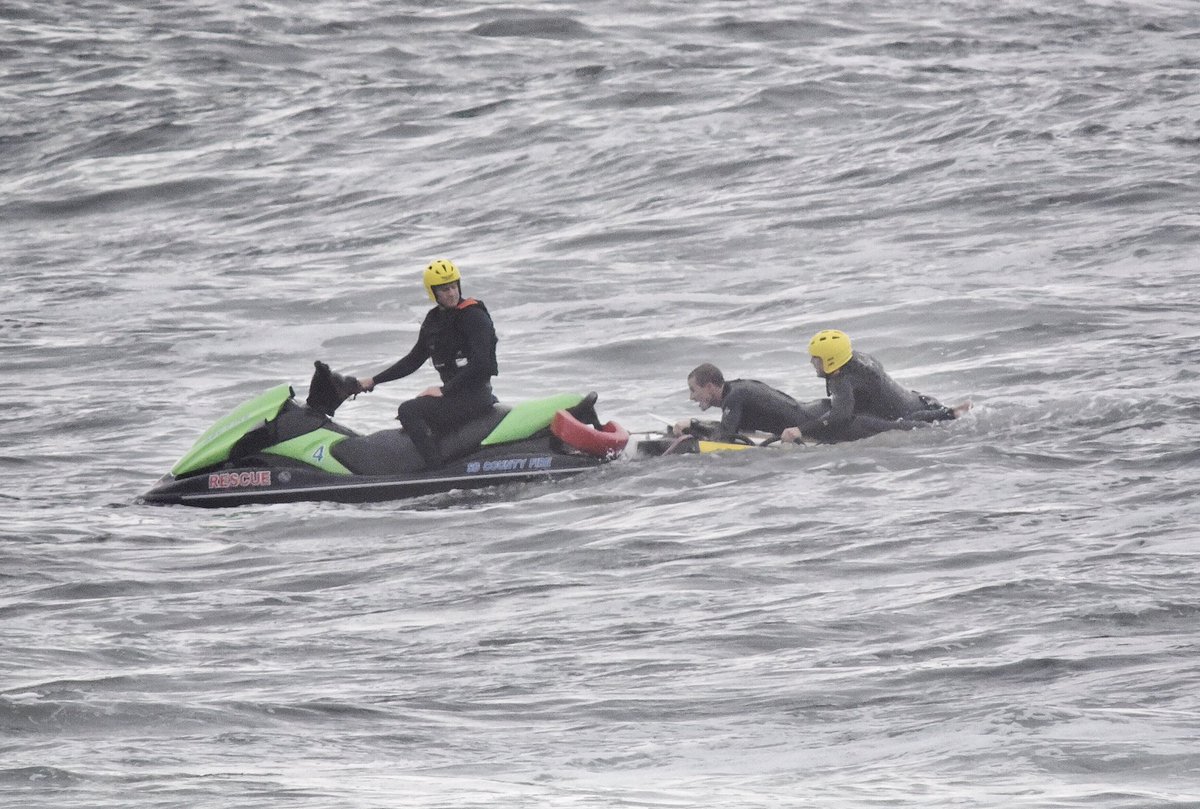 (Photo: SBCFD)
---
By Roger the Scanner Guy
Ocean rescue between Goleta Beach and Campus Point. A surfer a half mile off the coast, Full County Fire Department response.
---
By Steve Mc Govern
At about 9:30 this morning (1-9-19), Santa Barbara County first responders rescued a surfer caught in the huge waves off Goleta Beach below UCSB. It appears he was one of at least three surfers who were in the area. Two others on paddle boards left the scene of the rescue heading south along the shore while the stranded person was towed to shore at Goleta Beach for firefighters.
Big waves at the Goleta Pier
First responders heading out for rescue
Closing in on stranded surfer, visible at the bottom of the stairs (which are closed and dangerous).
Surfer, off the beach, arrives at rescue craft where he was helped aboard the raft attached to the back by the rescue swimmer.
Once the stranded surfer was aboard, the craft headed back for Goleta Beach.  Paddle boarder is seen to the upper left.
Once they arrived back at the beach, there was the matter of getting over the breakers to shore.  The driver of the rescue craft dropped off the rescue swimmer and the surfer who made their way to shore.
Swimmer and surfer safely on shore.
---
Photos by Jessie A.
Photos from Goleta Beach and SB County Fire ocean rescue launch...impressive!
---
Video by 8AD
A surfer was caught between Campus Pt. and Goleta Beach at high tide.
---
By Marc Holden
Campus Point Water Rescue