Head-on Vehicle Collision Shuts Down Highway 154
Update by edhat staff
Two people were injured in a head-on vehicle collision on Highway 154 on Tuesday evening.
At 5:23 p.m., Santa Barbara County firefighters and a ground ambulance responded to the area just below W. Camino Cielo. They discovered two vehicles had collided with one patient in each car.
One person sustained critical injuries and the other sustained minor injuries. Both were treated at the scene and transported to Santa Barbara Cottage Hospital via ground ambulance.
A minor fire was extinguished from one vehicle following the collision but no extrication of the patients was required, said Fire Captian Daniel Bertucelli. 
Highway 154 was closed for a short time as the vehicles were blocking both sides of the roadway.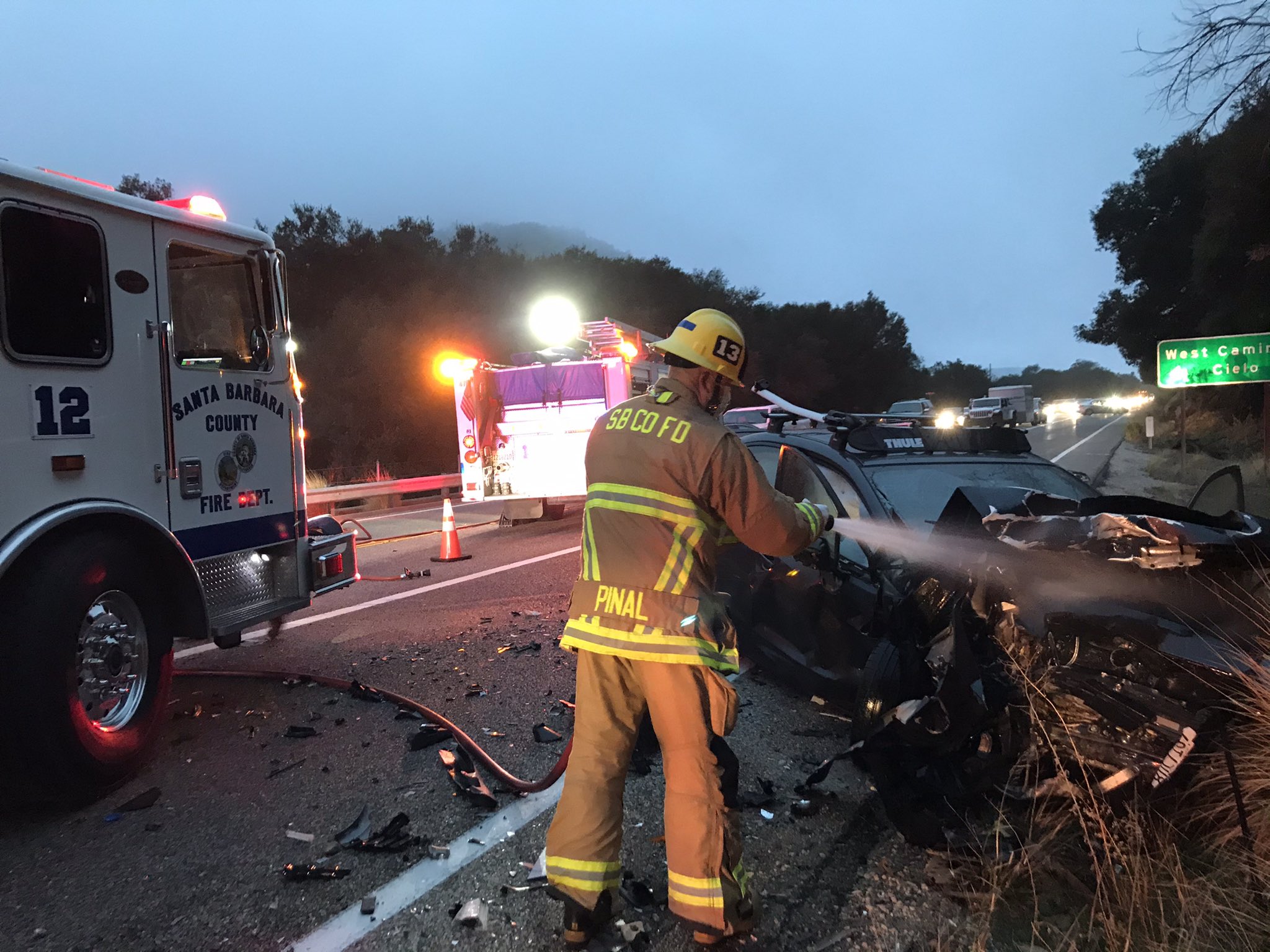 Photo: SBCFD
---
Reported by Scanner Andrew
CHP, AMR, and county fire are responding to a reported head on traffic collision on Hwy 154 at W Camino Cielo. One person reportedly dead. Black sedan vs silver sedan. Patient in the silver sedan cannot get out of the vehicle, needing extrication.