Gaviota Brush Fire Between 5 to 8 Acres
Photos: CHP
Update by edhat staff
8:00 p.m., May 27, 2019
Firefighters are on the scene of a five-acre brush fire off Highway 101 in Gaviota that sparked Monday.
At 6:34 p.m., Santa Barbara County Firefighters responded to the northbound area just north of Highway 1 and discovered a two-acre brush fire heading uphill in medium brush at a slow rate of speed.
About an hour later the fire was reported to be near five acres and at 8:00 p.m., the Santa Barbara County Fire Department updated the fire to be between five and eight acres with a slow rate of spread. Crews are putting in hose lays to surround the fire with five engines, two water tenders, two hand crews, two tankers, two dozers, and one helicopter on scene.
The ramp from Highway 1 to the northbound side of Highway 101 is temporarily closed.
No structures are threatened and no injuries have been reported.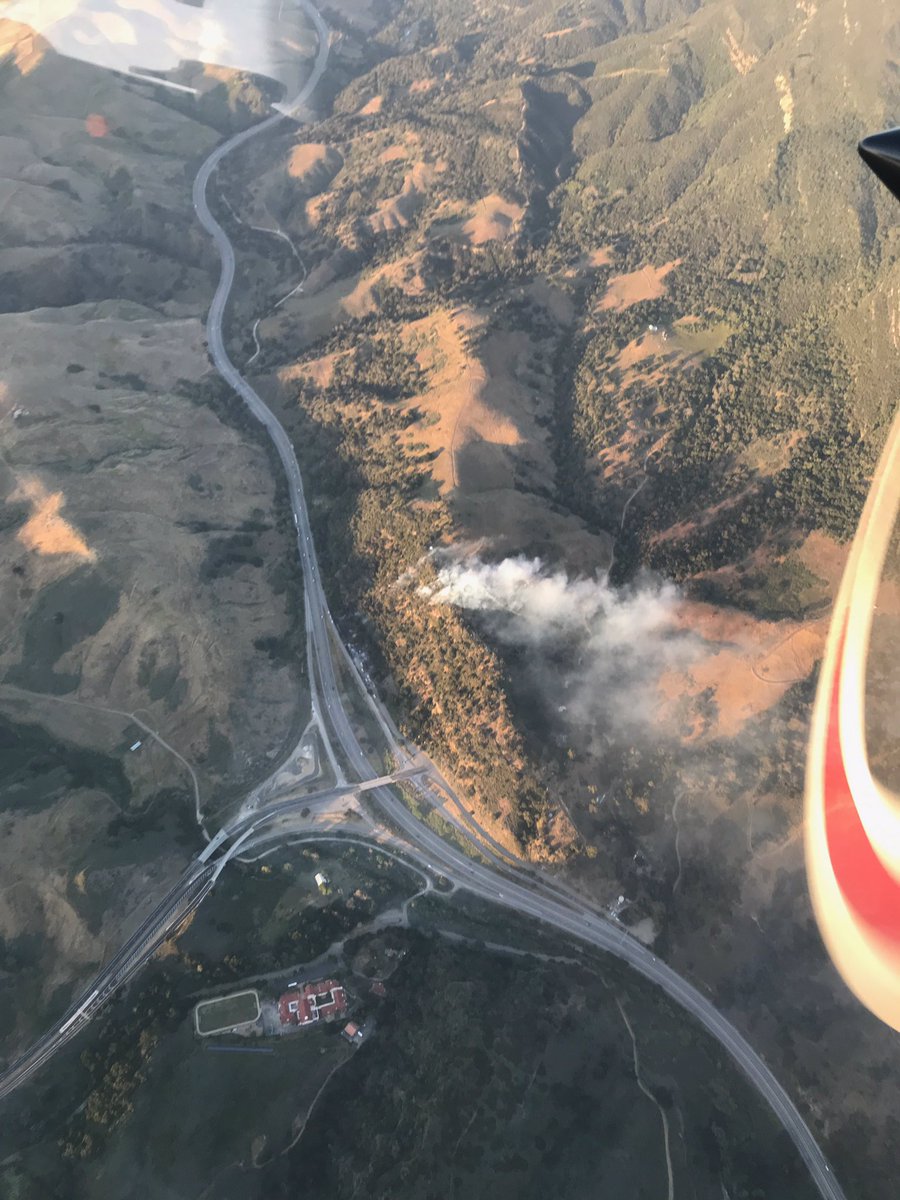 Photo: SBCFD
---
Reported by Roger the Scanner Guy
6:15 p.m., May 27, 2019
Vegetation fire on Highway 101 just north of Highway 1, numerous reporting parties.