Forward Progress Stopped in Goleta Foothills Brush Fire
Update by edhat staff
Firefighters are battling. growing brush fire in the foothills above Goleta that sparked late Saturday afternoon.
At 4:04 p.m., Santa Barbara County firefighters responded to the area between Glen Annie Road and Winchester Canyon. It took some time for resources to determine the exact location of the fire in the Los Padres National Forest and the best access, according to SBCFD.
The fire is believed to be between four and five acres, is slope driven, and progressing at a moderate rate of spread with the potential for ten acres. 
Air resources were ordered and currently attacking the fire and twenty residences have been evacuated by the Sheriff's Office.
As of 5:30 p.m., the forward progress of the fire has stopped. County and Forest firefighters will remain on scene to mop up while officials work with the National Weather Service for a spot weather forecast regarding winds.
"Thanks to transiting Cal Fire Strike Team en route to SLO Co from Riverside area for their invaluable assistance," wrote Mike Eliason, SBCFD Public Information Officer.
The cause is under investigation.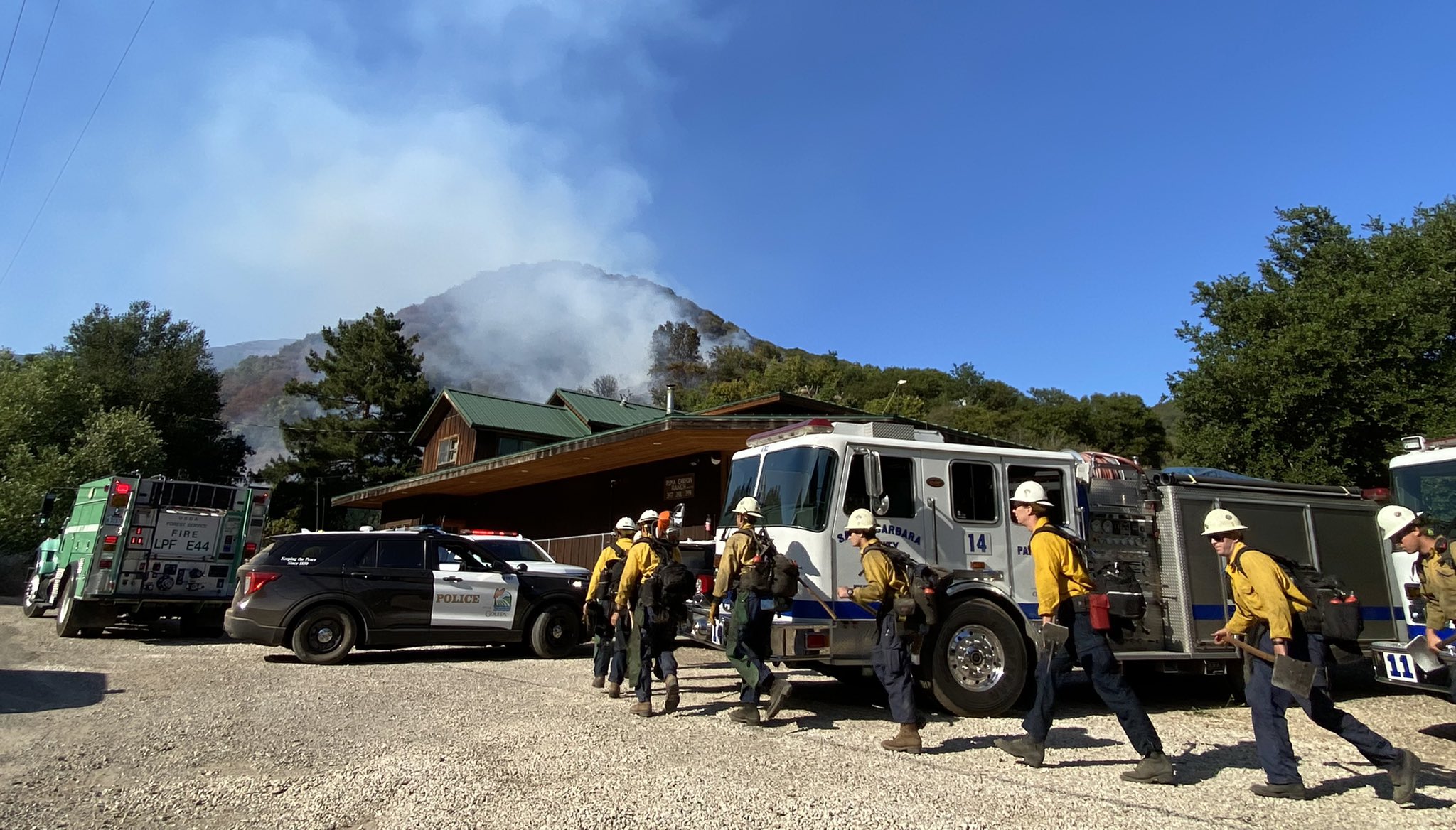 Photo: Mike Eliason / SBCFD
---
Reported by Scanner Andrew
Firefighters are responding to a vegetation fire in the 1100 block of Glen Annie Road