Firefighters Extinguish Large Homeless Camp Fire in Goleta
Photos: Mike Eliason / SBCFD
Update by edhat staff
Santa Barbara County firefighters extinguished a brush fire inside a homeless camp in Goleta on Thursday morning.
Crews responded to reports of smoke just north of The Grove condominium complex in the 7600 block of Hollister Ave around 7:00 a.m. They discovered a large brush fire in a eucalyptus grove near Highway 101 southbound next to the railroad tracks.
The fire had burned approximately 1/4 of an acre before it was extinguished an hour later. Firefighters used foam due to a large amount of debris at the base of the trees. A hand crew then finished up the job to make sure it was fully out.
There were no reported injuries and no one appeared to be in the camp at the time of the fire.
The Amtrak Train was shut down for a short amount of time due to firefighters laying down their hoses on the tracks. 
The investigation is ongoing to determine the cause of the fire.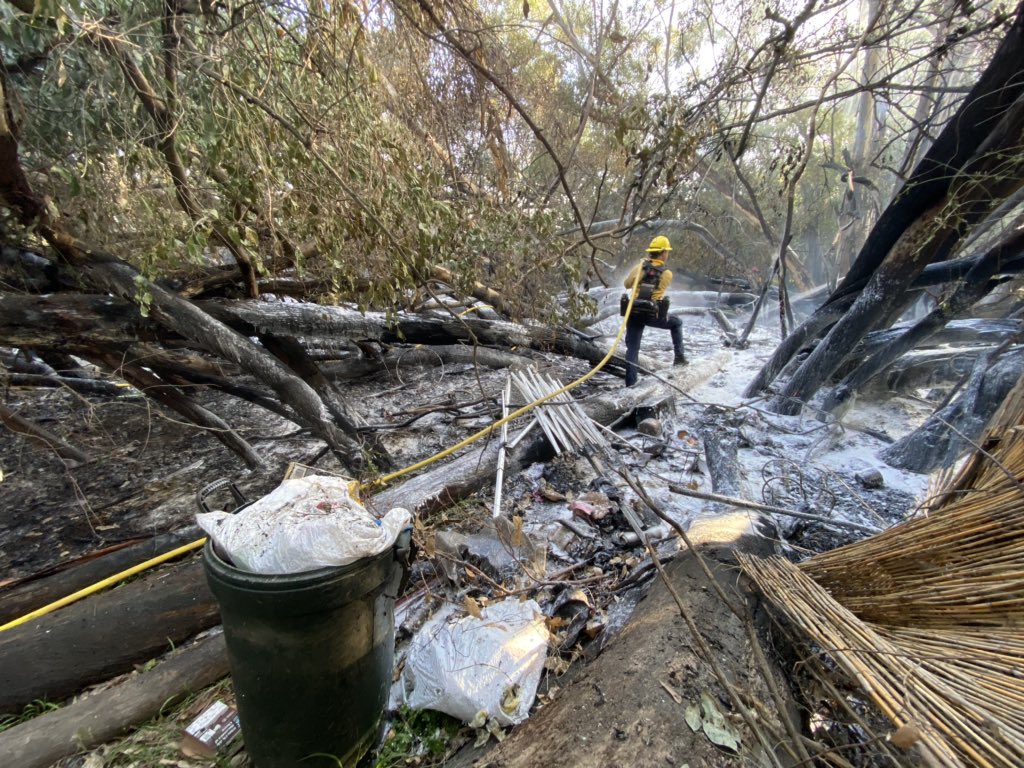 ---
Reported by Roger the Scanner Guy
Vegetation fire off Highway 101 northbound at Winchester Canyon. The fire is in the vegetation and trees. Santa Barbara County Fire Department and Helicopter 308 are responding with a full fire response.
Below photos by A.D.