Firefighters Contain Small Gaviota Brush Fire
Photos: SBCFD
Update by Santa Barbara County Fire Department
2:45 p.m., July 17, 2019
The cause of the wildland fire on Wednesday, July 17, 2019 in the Gaviota area, was determined to be a result of large bird contacting high-voltage power lines. The bird ignited after contacting the power lines and fell to the ground igniting the vegetation below.
---
Update by edhat staff
9:45 a.m., July 17, 2019
Santa Barbara County firefighters have stopped the forward progress of a small brush fire in Gaviota.
At 7:52 a.m. Wednesday, fire crews responded to a brush fire in the area east of Highway 101 near Highway 1. They discovered a 1/4 acre brush fire burning in light vegetation at a slow rate of spread.
Crews quickly stopped the forward progress of the fire. There were no threatened structures and no reported injuries. 
The cause of the fire is under investigation.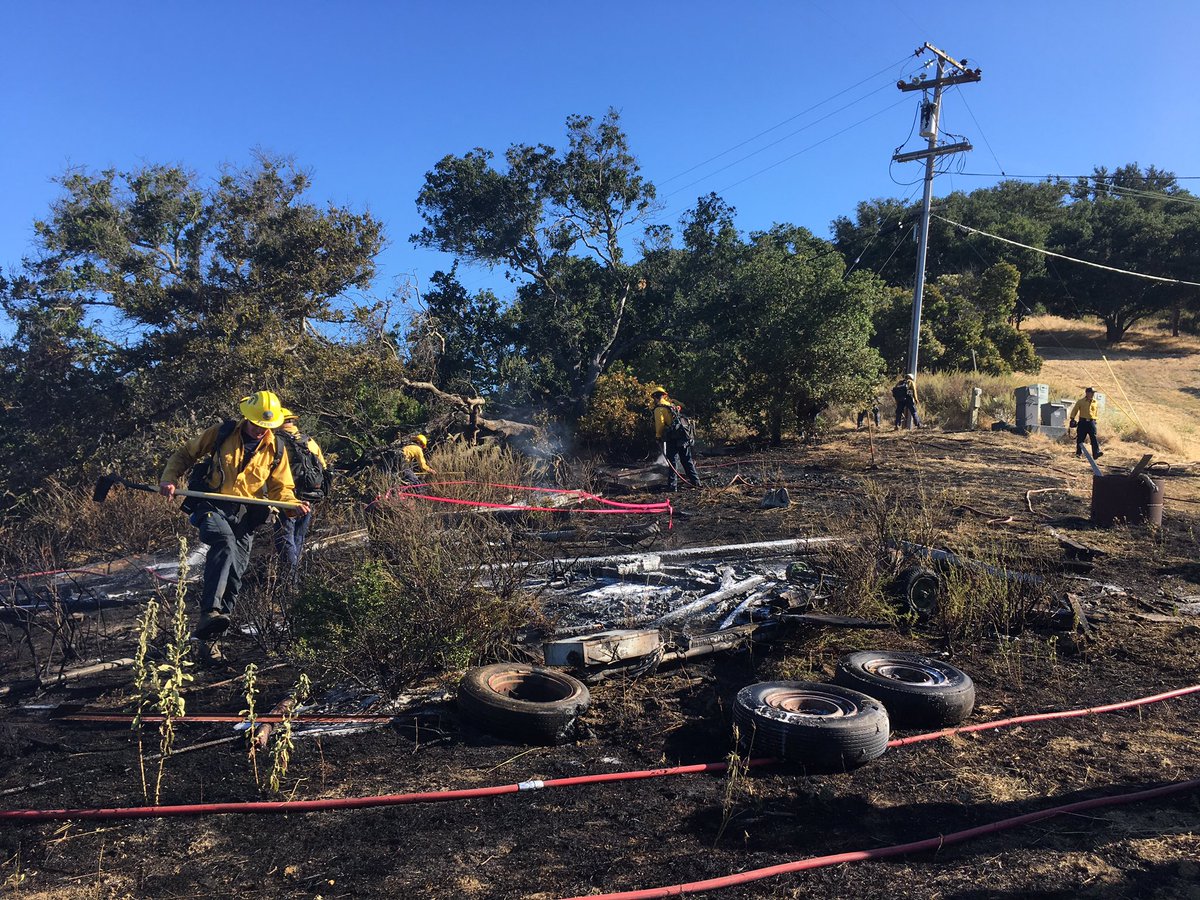 ---
Reported by Roger the Scanner Guy
7:53 a.m., July 17, 2019
Brush fire near Highway 101 and Highway One with flames on the hills of the East Side by Northbound lanes.