Fatal Head-On Traffic Collision in Guadalupe
(Photos by Santa Barbara County Fire Department)
Update by edhat staff
Santa Barbara County firefighters responded to W.Betteravia Road near Brown Road in South Guadalupe at 6:14 a.m. Tuesday for a reported vehicle collision. 
On arrival, they found a head-on traffic collision involving a sedan and pickup truck.
A male driver of the sedan was killed on impact. The male driver of the pickup truck suffered minor injuries and was not transported to a local hospital. 
California Highway Patrol is investigating the incident.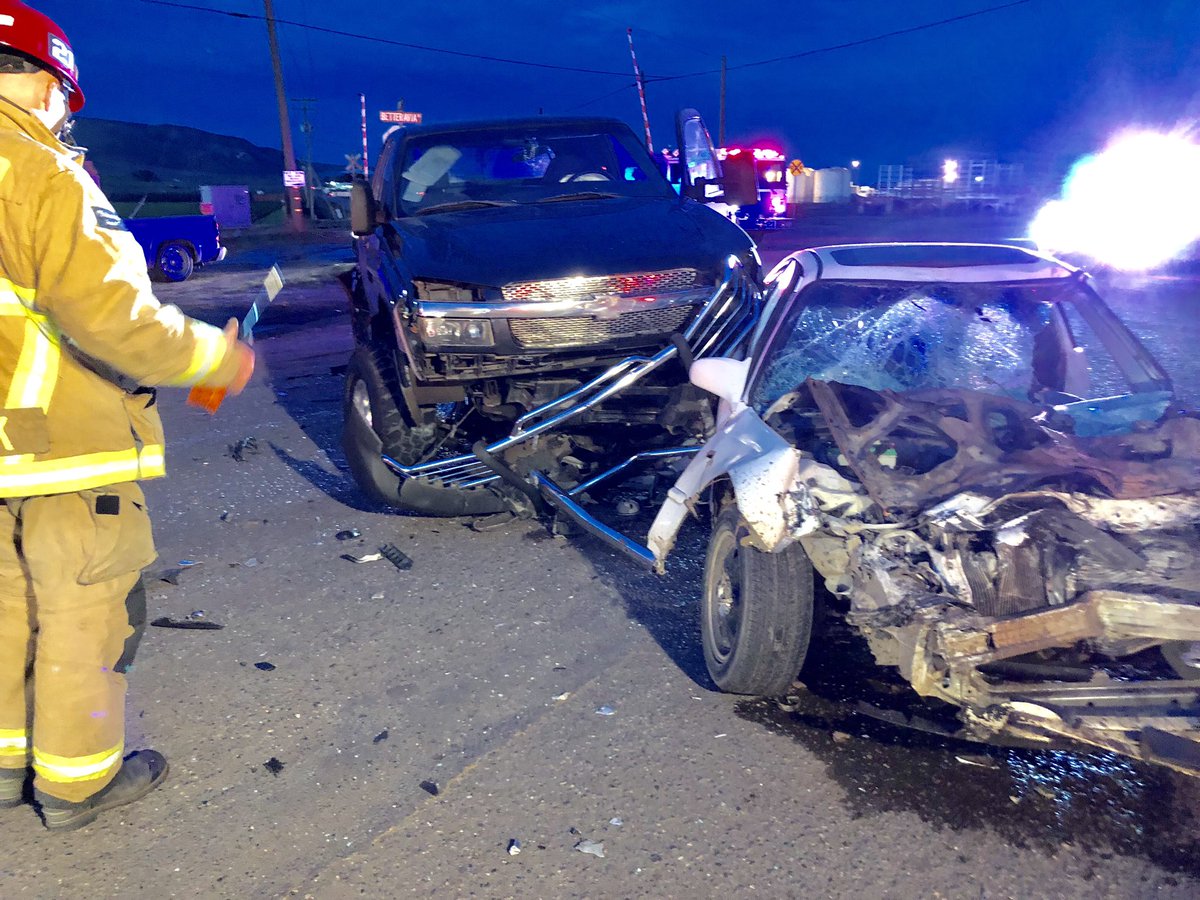 ---
Reported by Roger the Scanner Guy
6:24 a.m., December 4, 2018
Head on collision at Betteravia and Brown Road in Santa Maria. CHP says solo vehicle but heard SBSO say Head On.