Evacuation Order Lifted for Sky Fire in Los Alamos
Update by edhat staff
3:45 p.m., August 7, 2020
Evacuation warnings have been lifted as firefighters stopped the forward progress of the brush fire in Los Alamos at four acres.
Crews will remain on scene and an investigator is en route to determine the cause of the fire.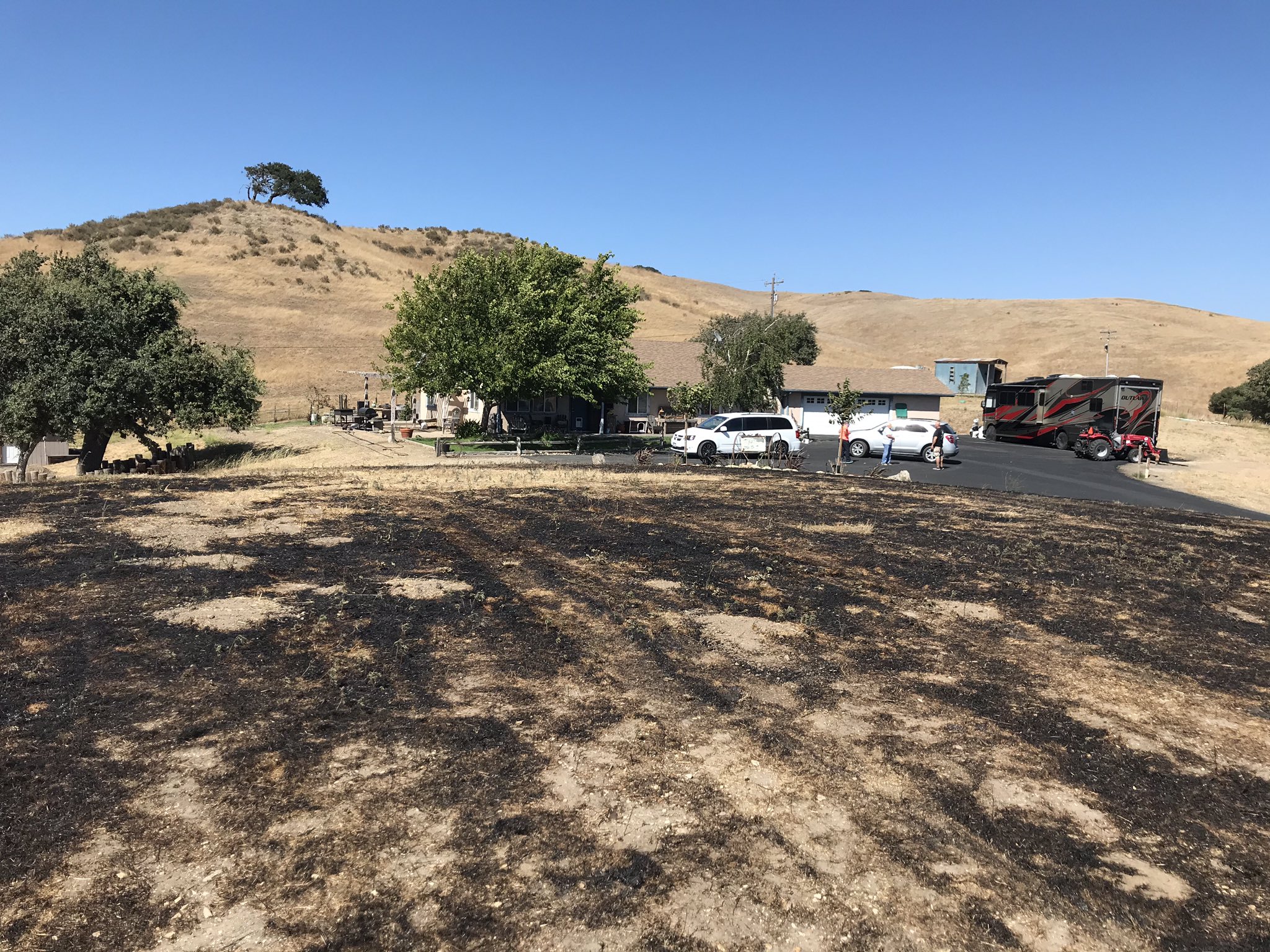 Photo: SBCFD
---
By edhat staff
3:00 p.m., August 7, 2020
A fast-moving brush fire in Los Alamos has prompted an evacuation warning for Price Ranch Road.
Santa Barbara County Firefighters are on the scene of a vegetation fire near Highway 101 and Los Alamos by the Skyview Motel.
The fire is currently between three to five acres in size and is threatening between approximately five structures in the area. Firefighters are performing structure defense and the Batallion Chief on the scene feels that crews should get a handle on the fire soon, reports Captain Daniel Bertucelli.