Elderly Man and Cat Survive Mobile Home Fire
(Photos: Mike Eliason / Santa Barbara County Fire Department)
An 80-year-old man and his pet cat survived a fire in their Goleta mobile home on Tuesday morning.
At 10:49 a.m., Santa Barbara County (SBC) firefighters responded to a structure fire at 30 Winchester Canyon Road inside the Santa Barbara West Mobile Home Park. Crews found light smoke showing from a single-wide mobile home.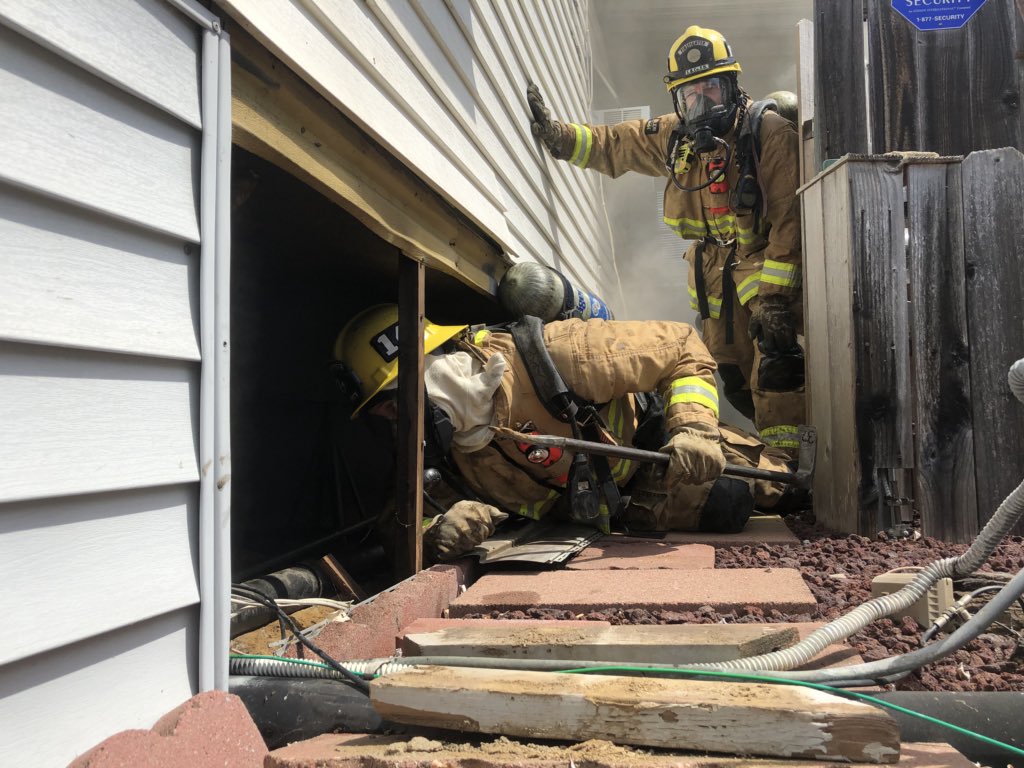 Firefighters devised a plan of attack and located smoke coming from underneath the coach, said SBC Fire Public Information Officer Mike Eliason. Crews pulled siding off around the skirt of the coach to gain access and knocked down the flames within 15 minutes. 
The elderly man was the only occupant of the home who sustained minor smoke inhalation, cuts, and bruises. He was mainly concerned about his pet, a white cat. Firefighters were able to locate the cat outside the structure who was then reunited with their owner in good shape, said Eliason.
The man was transported to Cottage Hospital for treatment of his injuries. The cause of the fire is under investigation.