Dryer Fire Damages Orcutt Home
Update by edhat staff
 Santa Barbara County firefighters extinguished a dryer fire that spread throughout an Orcutt home Sunday evening.
At 7:02 p.m., crews arrive in the 800 block of Amethyst Drive and discovered a working fire in the laundry room of a single-family home.
Firefighters performed an aggressive interior attack and knocked down the fire that had already spread from the laundry room to the kitchen.
There were no injuries and the official cause is under investigation.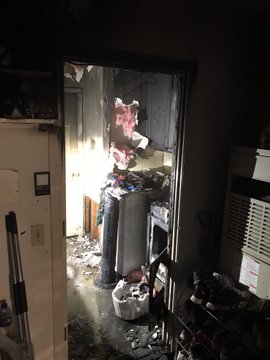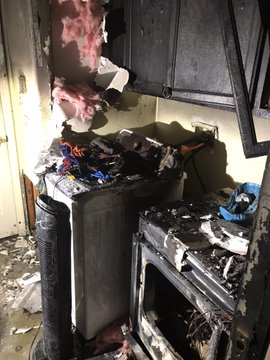 Photos: SBCFD
---
Reported by Scanner Andrew
7:14 p.m., November 21, 2021
County firefighters extinguished a structure fire in the 800 block of Amethyst Drive in Orcutt.