Drone Interrupts Firefighters Tackling Brush Fire Near Lompoc
Photos: Mike Eliason / SBCFD
Update by edhat staff
8:00 p.m., August 14, 2019
The Sweeney Fire is now 100% contained, reports PIO Mike Eliason.
---
Update by edhat staff
4:10 p.m., August 14, 2019
Santa Barbara County firefighters have a 17-acre brush fire outside of Lompoc 80% contained while a hobby drone halted air support.
At 1:07 p.m. Wednesday, Santa Barbara County firefighters responded to a vegetation fire off Sweeney Road, east of the city of Lompoc.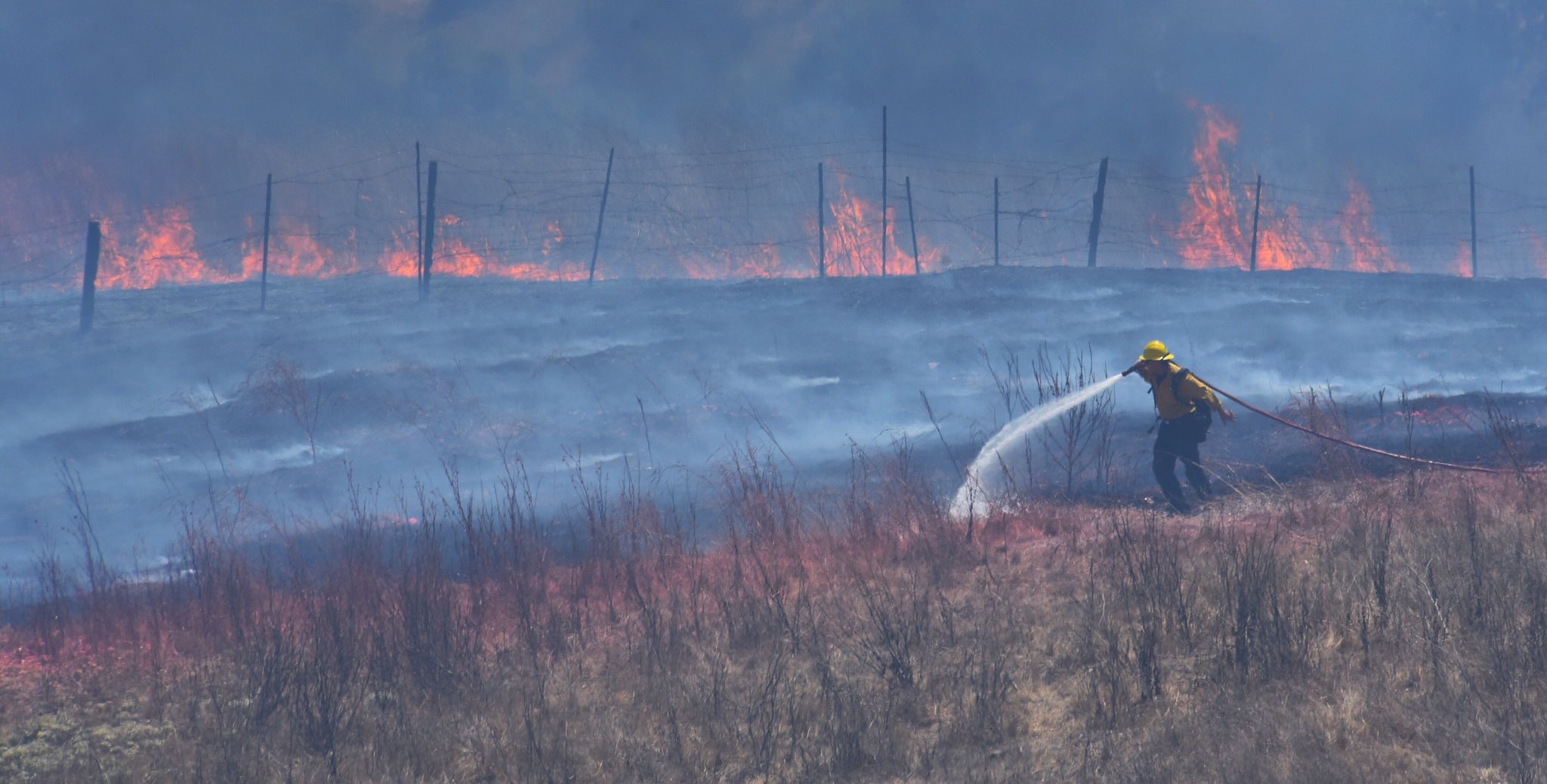 There was initial confusion as to the exact location of the fire as visible smoke was seen on Santa Rosa Road, reports SBCFD Public Information Officer Mike Eliason. 
Firefighters located the brush fire at 4777 Sweeney Road and found approximately 10 acres burning on hilly terrain in light fuel. There was one structure immediately threatened by the fire and two more nearby. 
Fire crews quickly began getting a line around the now called Sweeney Fire and were joined by two local helicopters and CalFire air tankers that flew in from the Paso Robles airbase.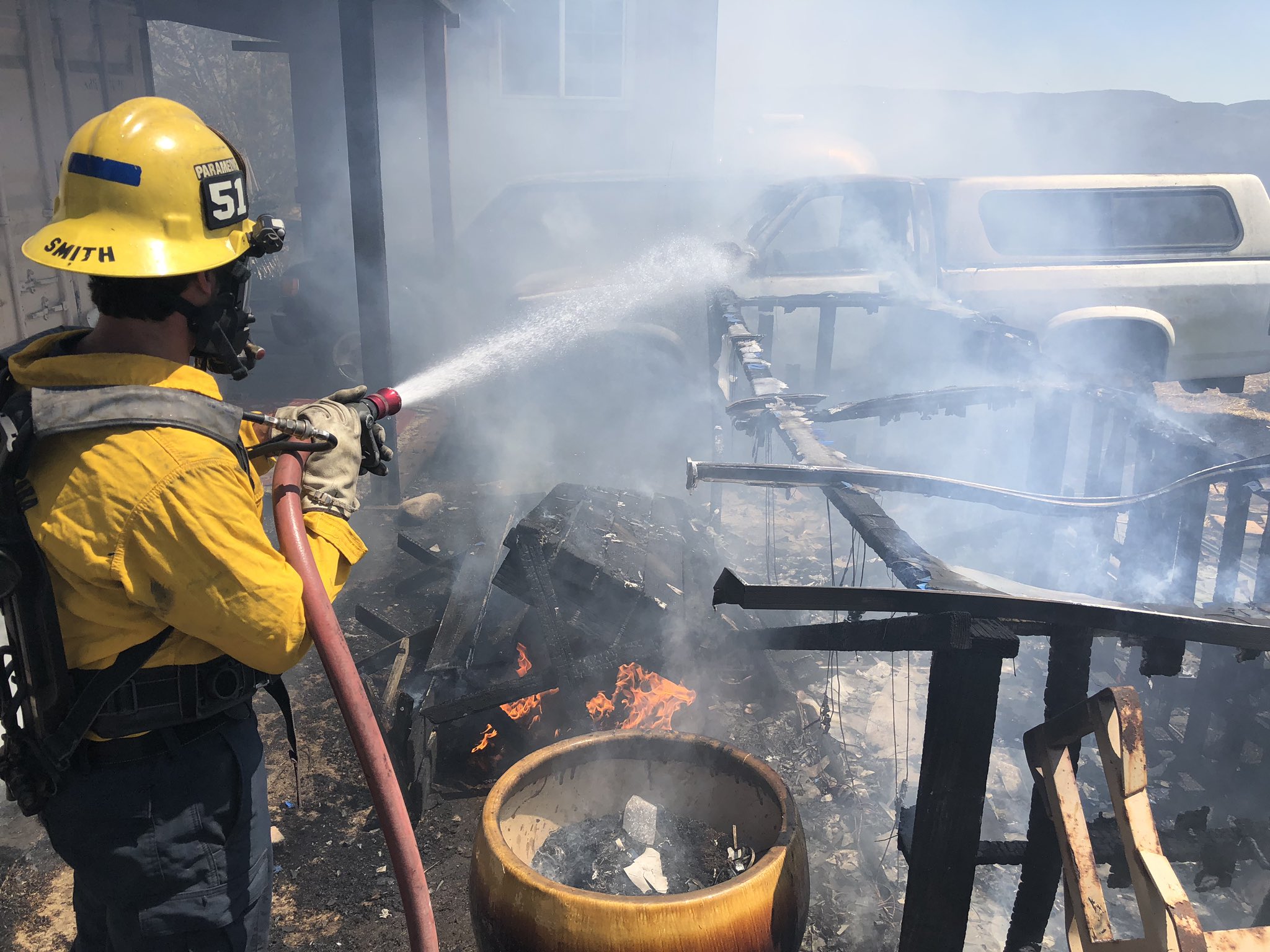 The fire is currently 80% contained with 85-degree temperatures and 30% humidity. It was originally estimated to be at 10 acres but has been updated to 17 acres, said Eliason.
A small hobby drone was spotted in the working air space above the fire where helicopters and air tankers were assisting fire crews on the ground. Due to safety concerns and life hazards for firefighters, all aircraft were halted and the Santa Barbara County Sheriff's Office is searching for the drone operator.
"It is illegal to have drones in ongoing firefighting activities... if you fly, we can't," said Eliason stressing this is a very real concern. 
One vehicle was destroyed as well as a shed containing assorted agricultural equipment. A small cannabis operation nearby suffered some damage as well. 
The cause of the fire is under investigation.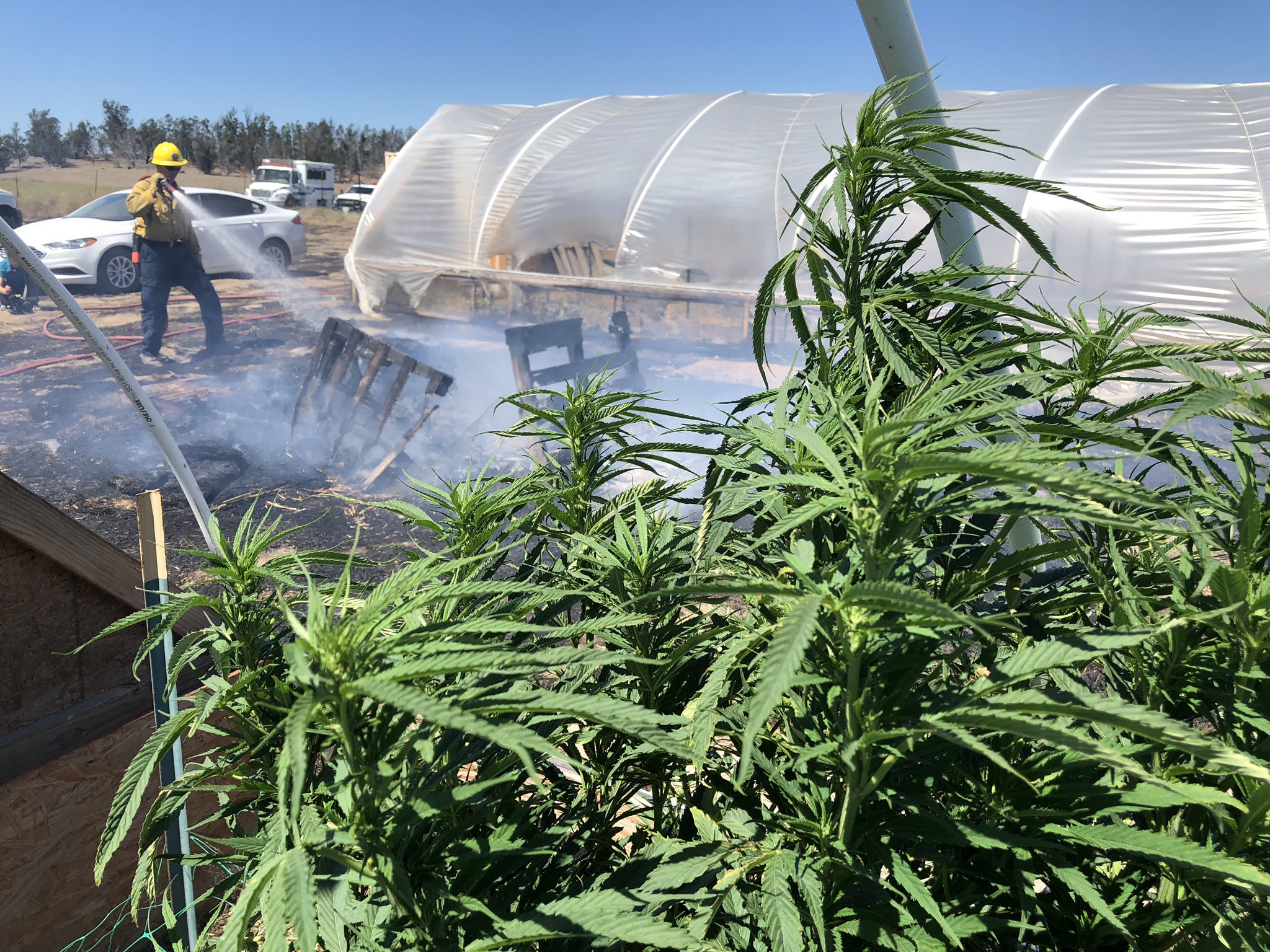 ---
Reported by Roger the Scanner Guy
1:10 p.m., August 14, 2019
Brush fire in the 4600 Block of Sweeney Road in Buellton. Full County Fire Response.