Driver Survives Car Crashing 100 Feet Over Highway 154
Photos: SBCFD
By edhat staff
A vehicle with a single occupant crashed 100 feet over the side of Highway 154 near Old San Marcos Road Wednesday afternoon.
At 12:32 p.m., Santa Barbara County Fire Department (SBCFD, Los Padres National Forest Fire Department, California Highway Patrol (CHP), Santa Barbara County Sheriff Search & Rescue, and a nearby emergency helicopter responded to the location. Crews were able to locate the vehicle approximately 100 feet over the roadway in dense brush.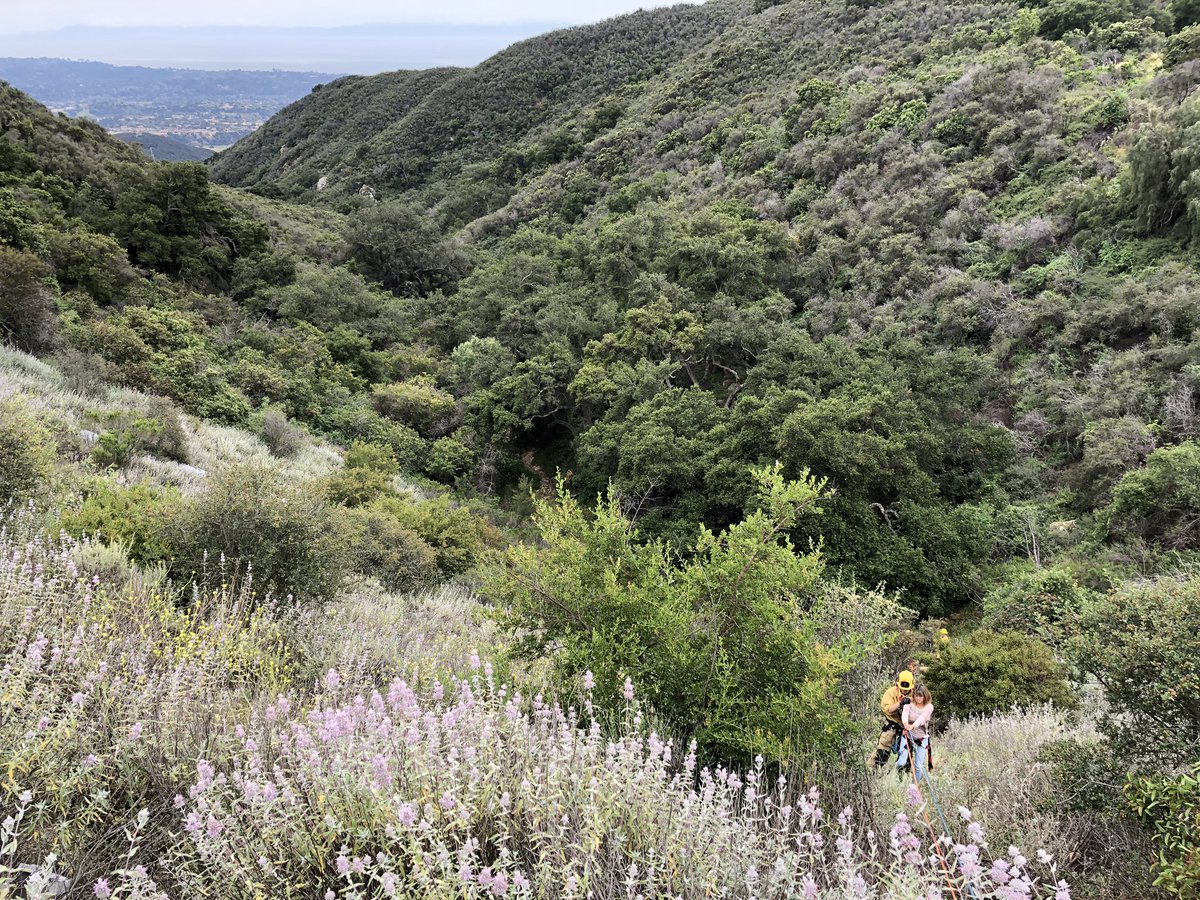 Firefighters used a rope system to rappel down to the vehicle and determined the female patient was uninjured. Crews put the woman in a harness and hoisted her to the roadway for additional medical evaluations.
There are no road closures in the area.
CHP is investigating the cause of this incident and new reports stated the woman was arrested for suspicion of being under the influence. It's unclear if any formal charges were brought against her.