Driver Seriously Injured in Buellton Vehicle Collision
By edhat staff
A driver was seriously injured in a rollover collision near Buellton Sunday afternoon.
At 4:32 p.m., Santa Barbara County firefighters responded to SR-246, approximately a 1/2 mile west of Buellton and discovered a single-vehicle collision where a white sedan had rolled over.
The driver was ejected during the rollover and sustained critical injuries. The patient was flown to Santa Barbara Cottage Hospital by a Calstar helicopter for treatment.
There were traffic restrictions in the area. The cause is under investigation.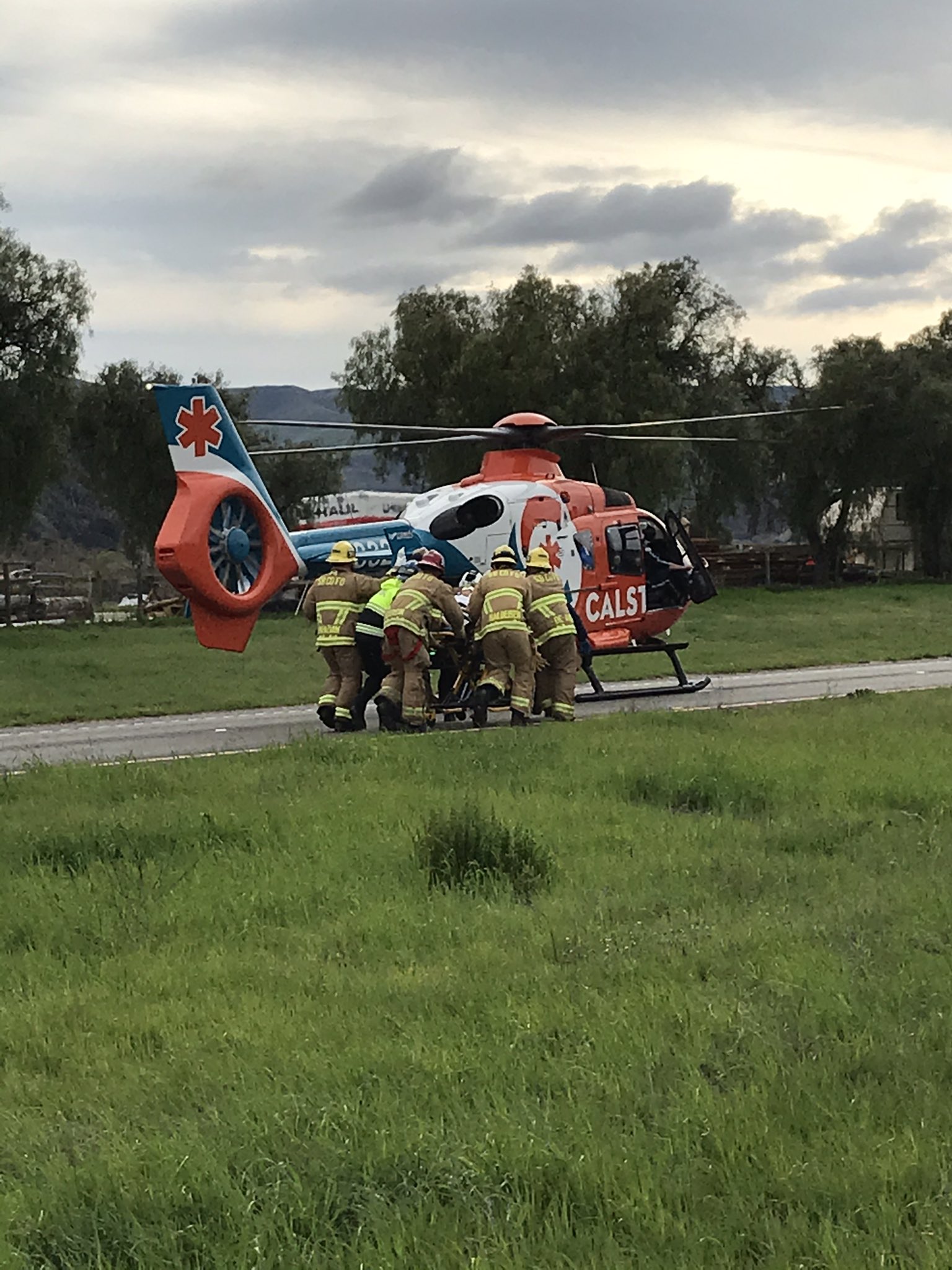 Photo: SBCFD