Coyote Fire Sparked 57 Years Ago
Source: Montecito Fire Department
On this day 57 years ago, the Coyote Fire started off of Coyote Rd. east of Sycamore Canyon. The fire burned for 10 days before being declared under control. In that time, 67,000 acres burned, 85 homes were damaged or destroyed & one person died as a result of the fire.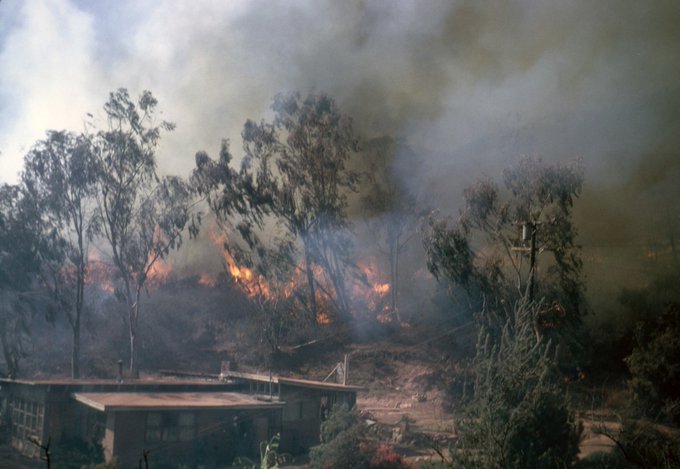 Photo: Montecito Fire Department
About half of the burn area was in south-slope mountain drainages at risk of subsequent debris flows. 
The following November, a heavy rainstorm caused severe flooding & debris flows in Cold Spring, Hot Springs, Montecito & San Ysidro creeks.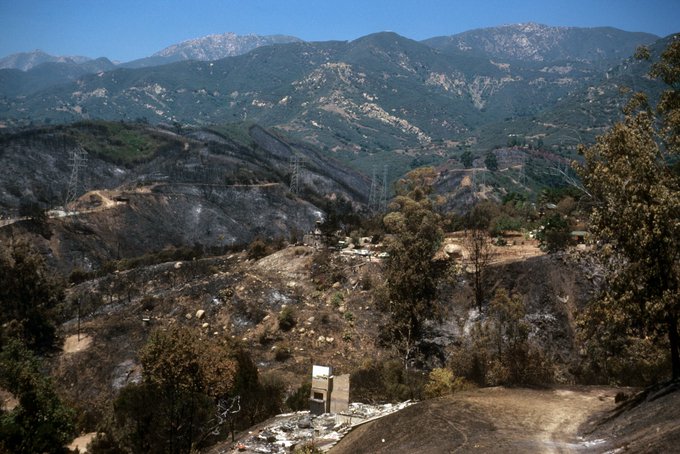 ​Photo: Montecito Fire Department
The 1964 Coyote Fire & Flood is a poignant reminder to prepare for the disaster risks our community could face. To access the "Ready! Set! Go!" wildfire action plan & other fire prevention resources, click here: https://montecitofire.com/fire-prevention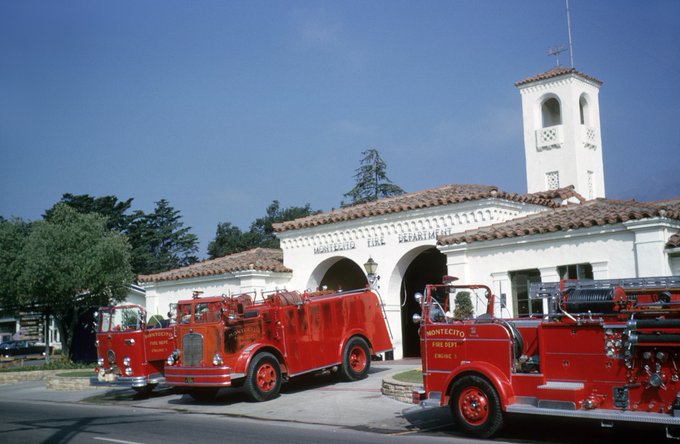 ​Photo: Montecito Fire Department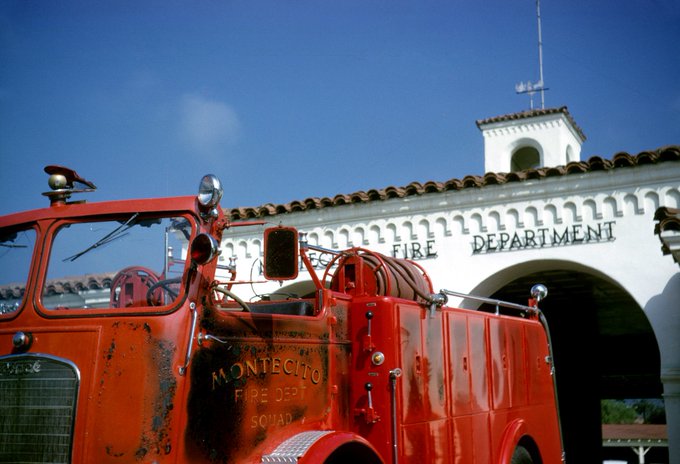 ​Photo: Montecito Fire Department