County Reports 303 New COVID-19 Cases and 1 Death
By edhat staff
Santa Barbara County Public Health Department (PHD) is reporting the 61st death of an individual who tested positive for COVID-19. The individual was over 70 years old, resided in the city of Santa Maria and had underlying medical conditions. 
The death occurred during the last week of June. Deaths are reported, when a death certificate is processed that lists COVID-19 as a cause or a significant condition, and therefore may be delayed.
"We share in sadness with those who have lost loved ones to COVID-19. The best protection we have against COVID-19 continues to be to avoid gatherings with those you do not live with, stay at least six feet from others, wash your hands frequently, self-isolate if you are sick and wear a face covering. We can be safer in the community if we follow the directives issued by public health. Together we can slow the spread of COVID-19." said Henning Ansorg, Santa Barbara County Public Health Officer.
Santa Barbara County reports 272 new cases over the weekend and 31 new cases today. The total positive case count is now 6,464 with 249 active cases. There are 82 hospitalizations including 23 in the intensive care unit (ICU).
For general questions about COVID-19 and precautions currently recommended by Santa Barbara County Public Health, residents may call the Santa Barbara County Call Center at (833)-688-5551 or visit publichealthsbc.org.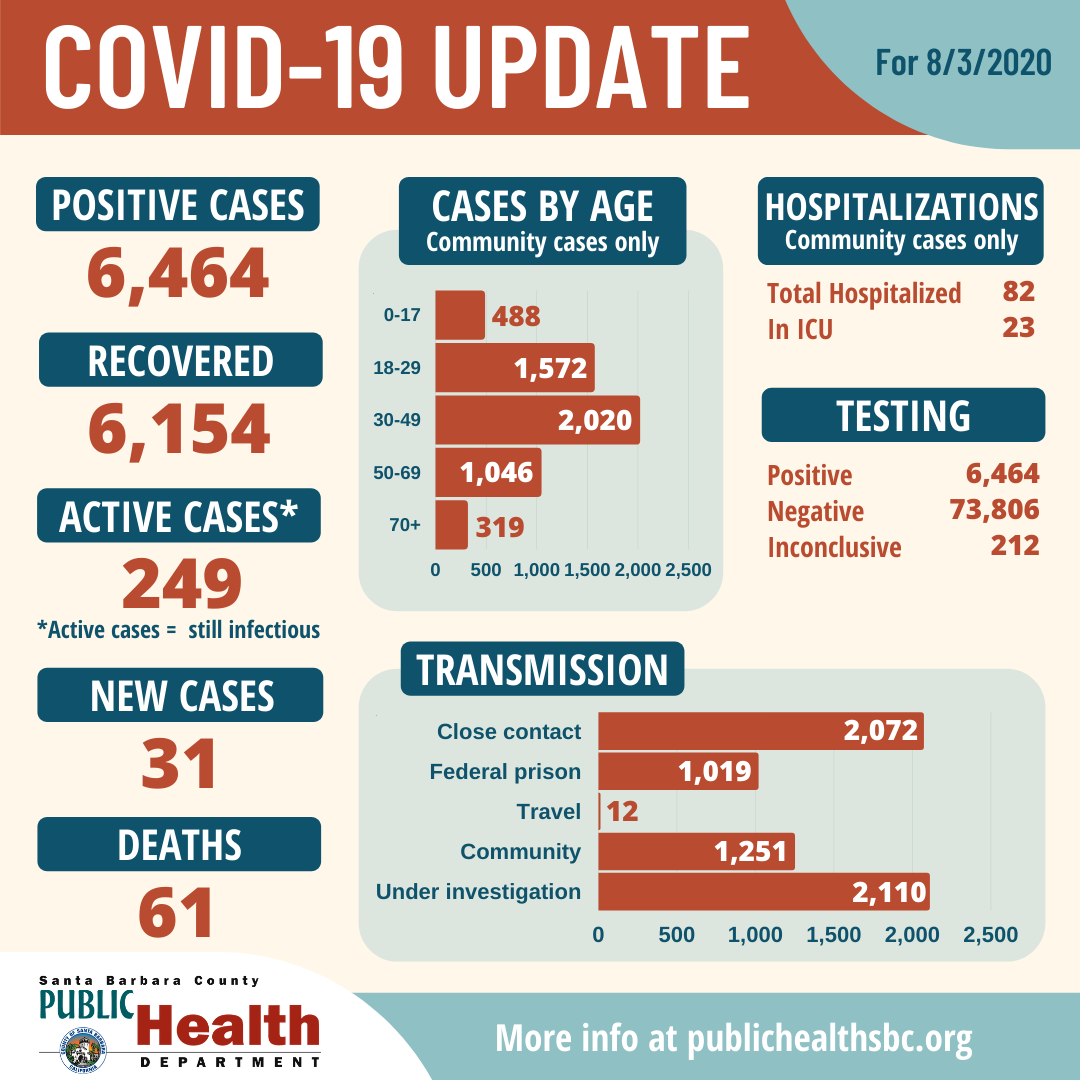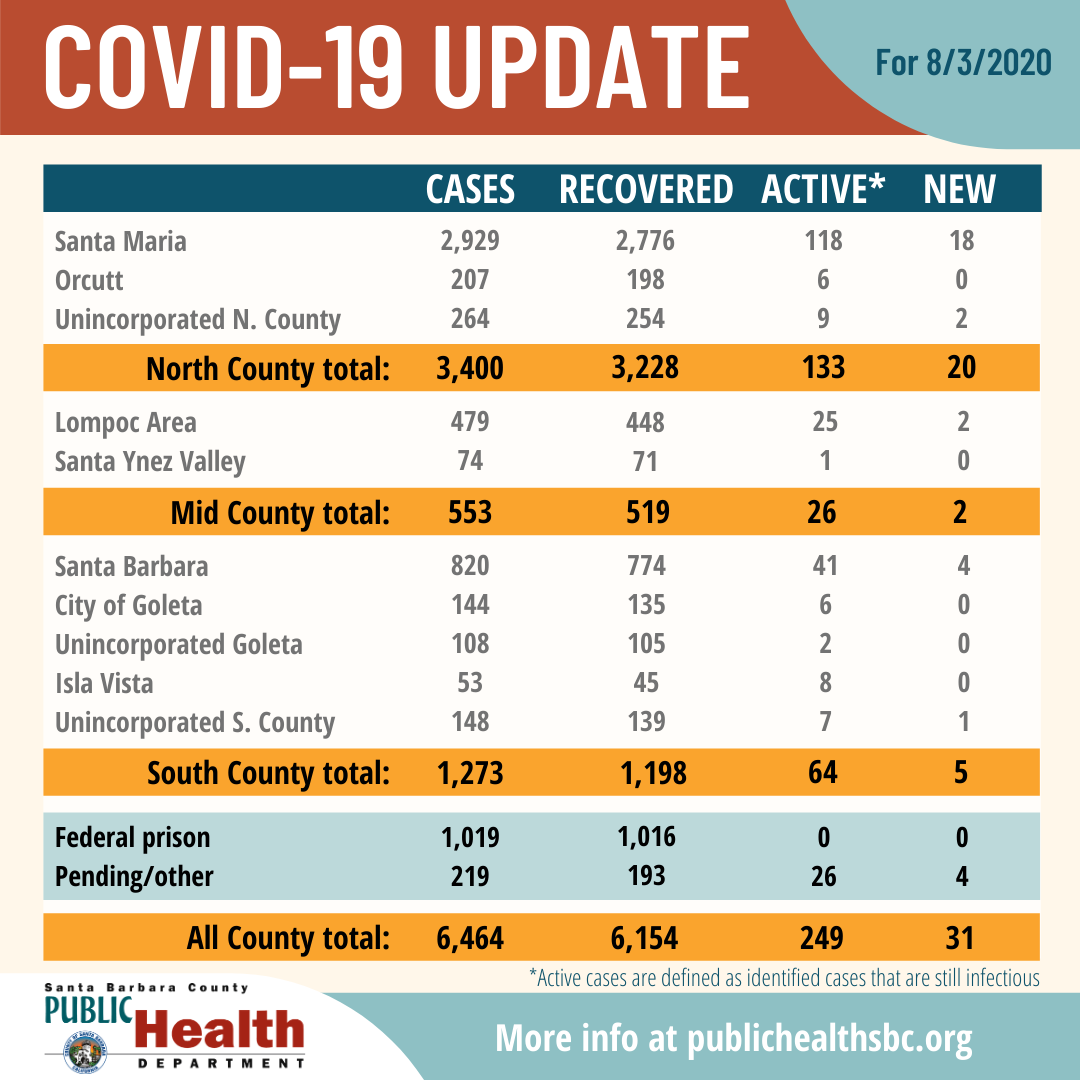 Cottage Health-Specific Numbers
Below is a status update as of August 3, 2020. 
Cottage Health is caring for a total of 269 patients across all campuses.

217 are acute care patients; 171 acute care beds remain available.  

Of the 217 acute care patients, 17 patients are on ventilators. 73 ventilators remain available (adult, pediatric and neonatal ventilators).

Of the 217 acute care patients, 29 are in isolation with COVID-19 symptoms; 29 are confirmed COVID-19 positive.

Of the 29 patients in isolation, 9 patients are in critical care.

From July 20–26:  
3,730 COVID-19 laboratory tests were collected by Cottage Health.
Results: 233 positive, 3,497 negative

From July 27 – August 2:  
3,261 COVID-19 laboratory tests were collected by Cottage Health.
Results: 124 positive, 2,802 negative, 335 pending