CHP Involved Traffic Collision Causes Traffic Delays
(Photos: Mike Eliason / SBCFD)
Update by edhat staff
At 7:42 a.m. Thursday, California Highway Patrol (CHP) dispatch reports a vehicle collided with a CHP vehicle on Highway 101 southbound, just south of the Nojoqui Summit.
Initial reports state a CHP vehicle was turning through the center divider and was struck by an oncoming vehicle. Santa Barbara County Fire Department PIO Mike Eliason reports the officer was assisting with a different traffic collision and was waiting to make a u-turn when the CHP vehicle was hit by another southbound vehicle. The CHP officer was uninjured while the other driver suffered minor injuries.
Caltrans is on the scene and has closed lanes as vehicles are in the center divider. As of 8:18 a.m., a hard closure is in effect of the northbound number one and two lanes as well as the southbound number one lane from the top of the summit to Highway 1.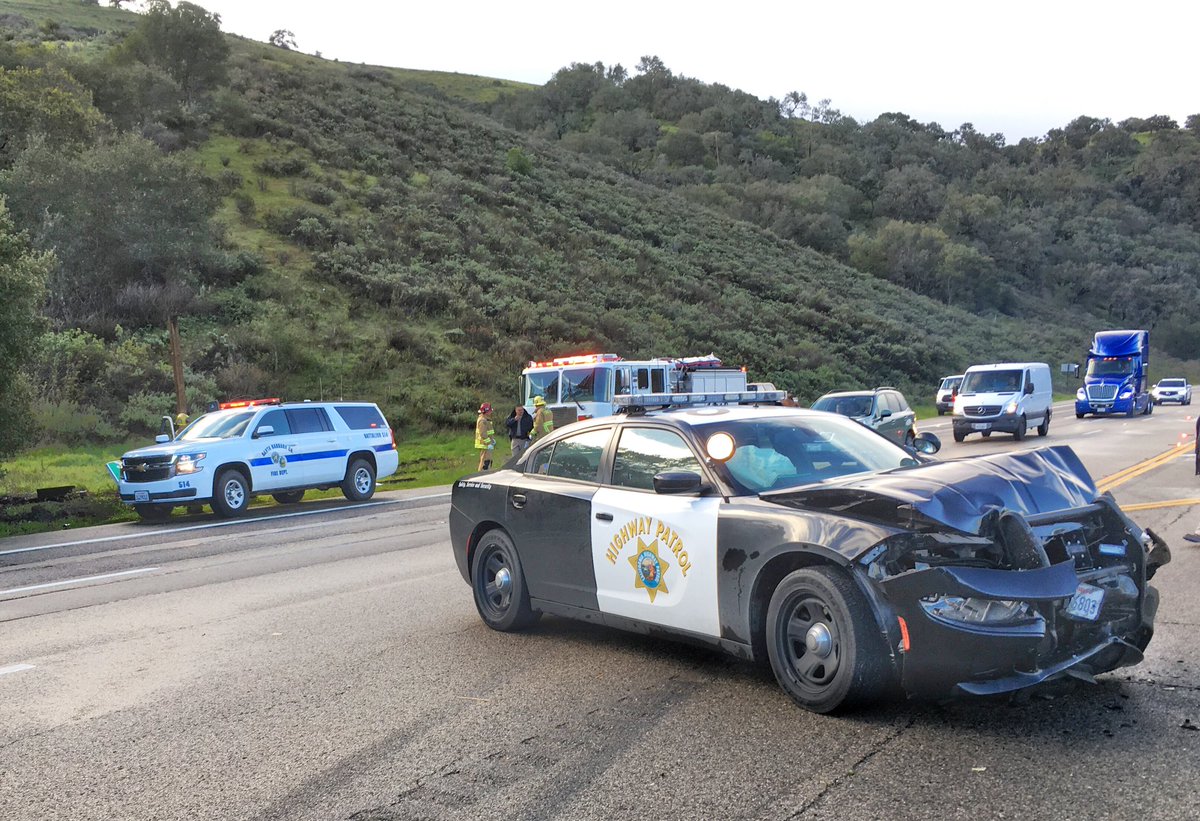 ---
Reports by edhat readers
Vehicle went off the road near Gaviota on Highway 101 southbound. 

Massive backup on Highway 101 southbound. On the grade it is reduced lane and backed up for a couple miles.  Standstill.  There was a sign say emergency services ahead but I haven't come to the accident yet.  Already been 30 min and i imagine another hour to get over the hill.