Boat Runs Ashore off Mesa Lane
By the edhat staff
Santa Barbara City firefighters responded to a boat that ran ashore near Mesa Lane Wednesday.
Santa Barbara Harbor Patrol and the U.S. Coast Guard also responded to the scene and discovered a large vessel on Mesa Lane Beach.
Fire personnel accessed the beach, located the vessel and discovered a single occupant who had sustained moderate to severe injuries.
The patient was transported by ground ambulance to Santa Barbara Cottage Hospital, according to the Santa Barbara City Fire Department.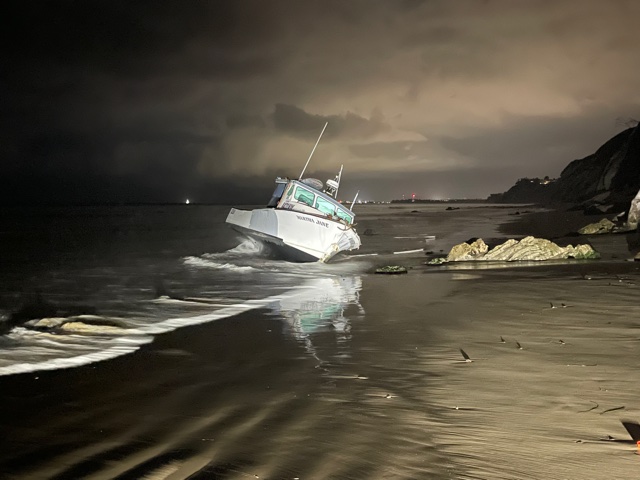 Photo: SBFD