Bear Sightings in Montecito
This story was originally published by the  and is reproduced here in partnership with Edhat.
---
By Nick Masuda of the Montecito Journal
Carlos, is that you?!
What appears to be a black bear was on search for some honey early Thursday morning, caught on camera by a Montecitan in their backyard.
Check out the video:
Check out the bear caught on camera in Montecito on Thursday
The appearance created quite the stir at both Montecito Union School, as well as Laguna Blanca's Lower School, where a fence appears to have been simply in the bear's way.
According to the Santa Barbara County's Sheriff's Office, U.S. Fish and Wildlife is conducting a search, which has seemingly not turned up our beloved Carlos The Bear.
"We just spoke to Fish and Wildlife and have returned to normal operating procedures as we have been advised that there is every indication the bear is now far from our campus," said Anthony Ranii, the MUS superintendent. "We moved students inside in a modified lockdown as a precaution when we learned about the bear siting earlier today. The bear wasn't on our campus or seen from our campus, but in an abundance of caution we moved forward with added precautions.
"Students and staff members performed admirable and we are back to business as usual. I would like to thank the Sheriff's Office for responding and sending a team to investigate just to make sure we were safe."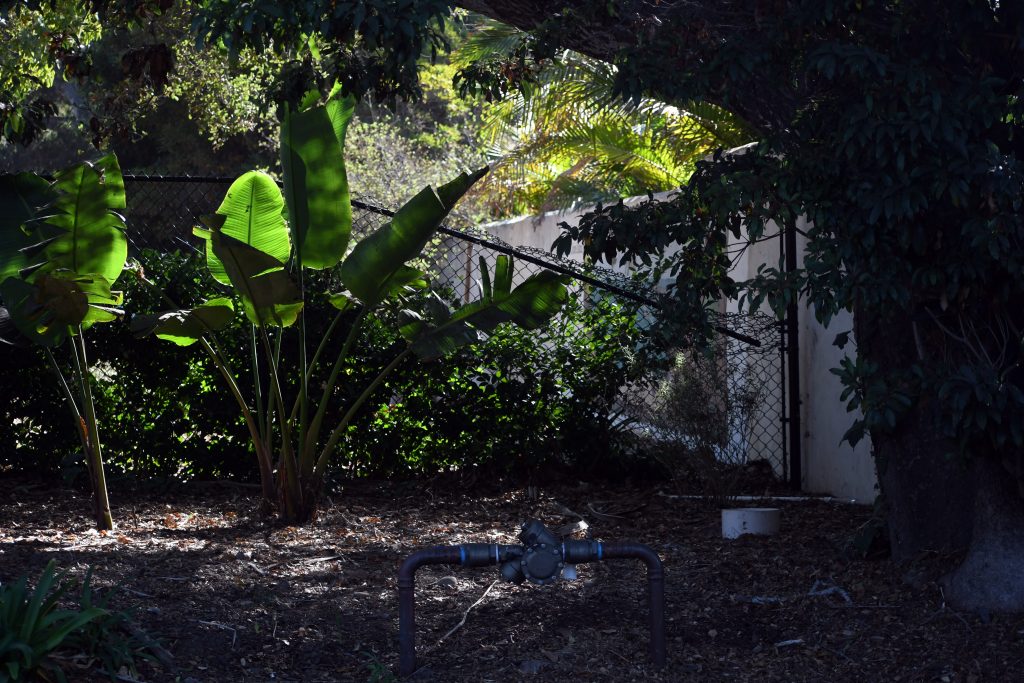 A fence in front of Laguna Blanca's Lower School was partially destroyed, although it is not clear if Carlos the Bear was the culprit. (Photo by Nick Masuda)
While the bear might be finding some honey elsewhere, we are going to stick to our search, as messages into both USFW and Laguna Blanca hadn't been returned by the publishing of this story.
Stay tuned for updates!