Bear Breaks into Cuyama Valley Home
By the edhat staff
A black bear broke into a Cuyama Valley residence early Wednesday morning.
At 6:34 a.m., crews discovered the bear relaxing in the residential laundry room in the 2400 block of Santa Barbara Canyon.
Unfortunately, it wasn't folding the resident's clothes, but instead, it broke a water pipe and was enjoying a refreshing drink.
Fire crews assisted the bear outside where it immediately climbed a tree.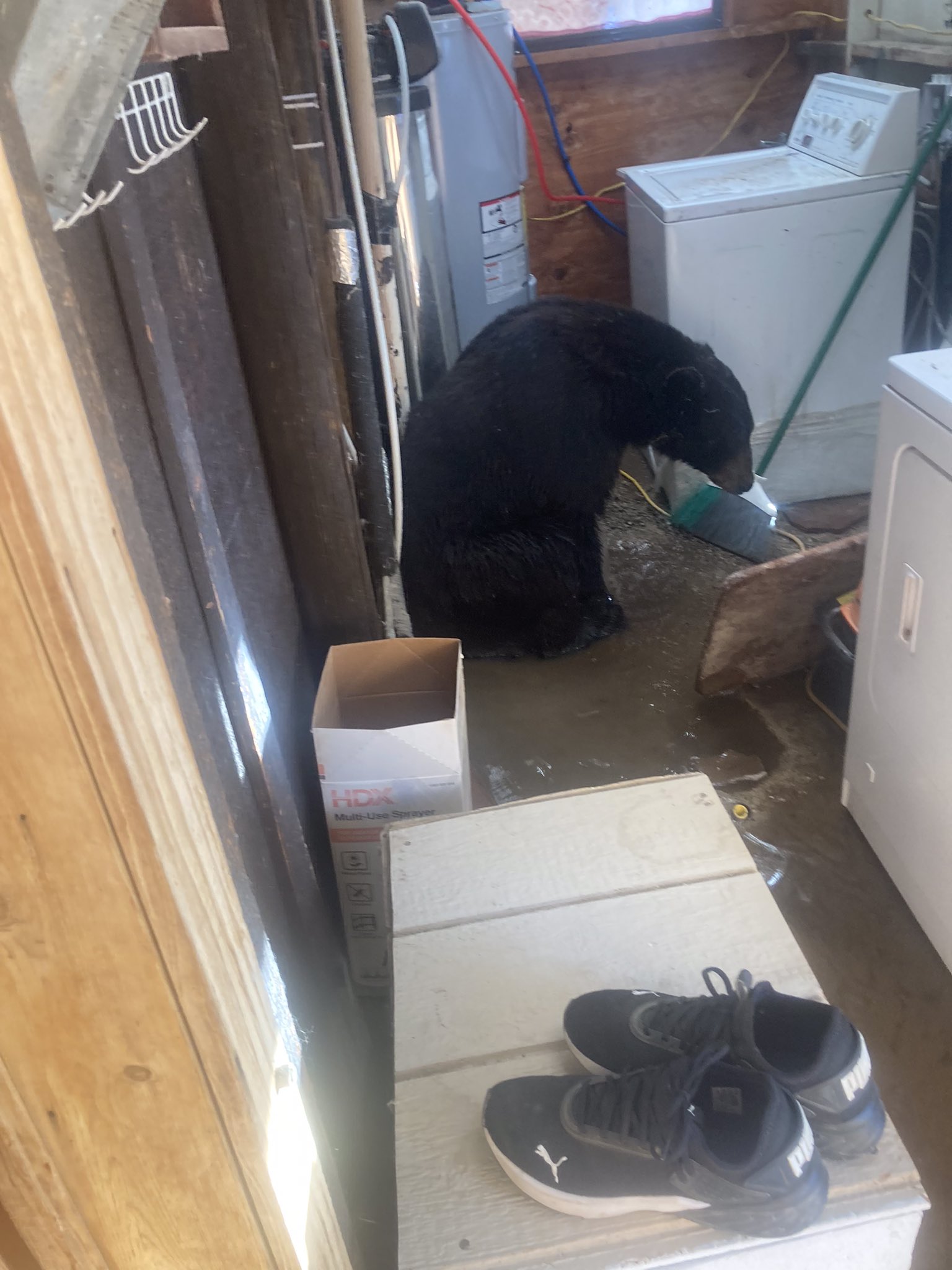 Photo: SBCFD