Arson Suspected in Girsh Park Storage Shed Fire
Update by the City of Goleta
August 19, 2021
At approximately 12:45 a.m. on Wednesday, August 18, the Dos Pueblos Little League (DPLL) storage shed (approximately 10' x 15') caught fire at Girsh Park in Goleta. When firefighters arrived, the structure was completely engulfed in flames, but was put out quickly. The contents of the storage shed were destroyed.
Santa Barbara County Fire investigators have determined the probable cause of the fire is arson, but the investigation is on-going. Graffiti was located in the area that may potentially be related to the fire. Anyone with information is asked to send an email to FireInfo@SBCFire.com.
---
Update by an edhat staff
6:00 a.m., August 18, 2021
Santa Barbara County firefighters responded to a storage shed fire at Girsh Park in Goleta early Wednesday morning.
At 12:45 a.m., crews arrived at the Girsh Park Little League Fields off Phelps Road and discovered a 10x15 foot shed fully engulfed in flames. 
Crews quickly extinguished the fire but the contents inside the shed were destroyed.
The cause is under investigation.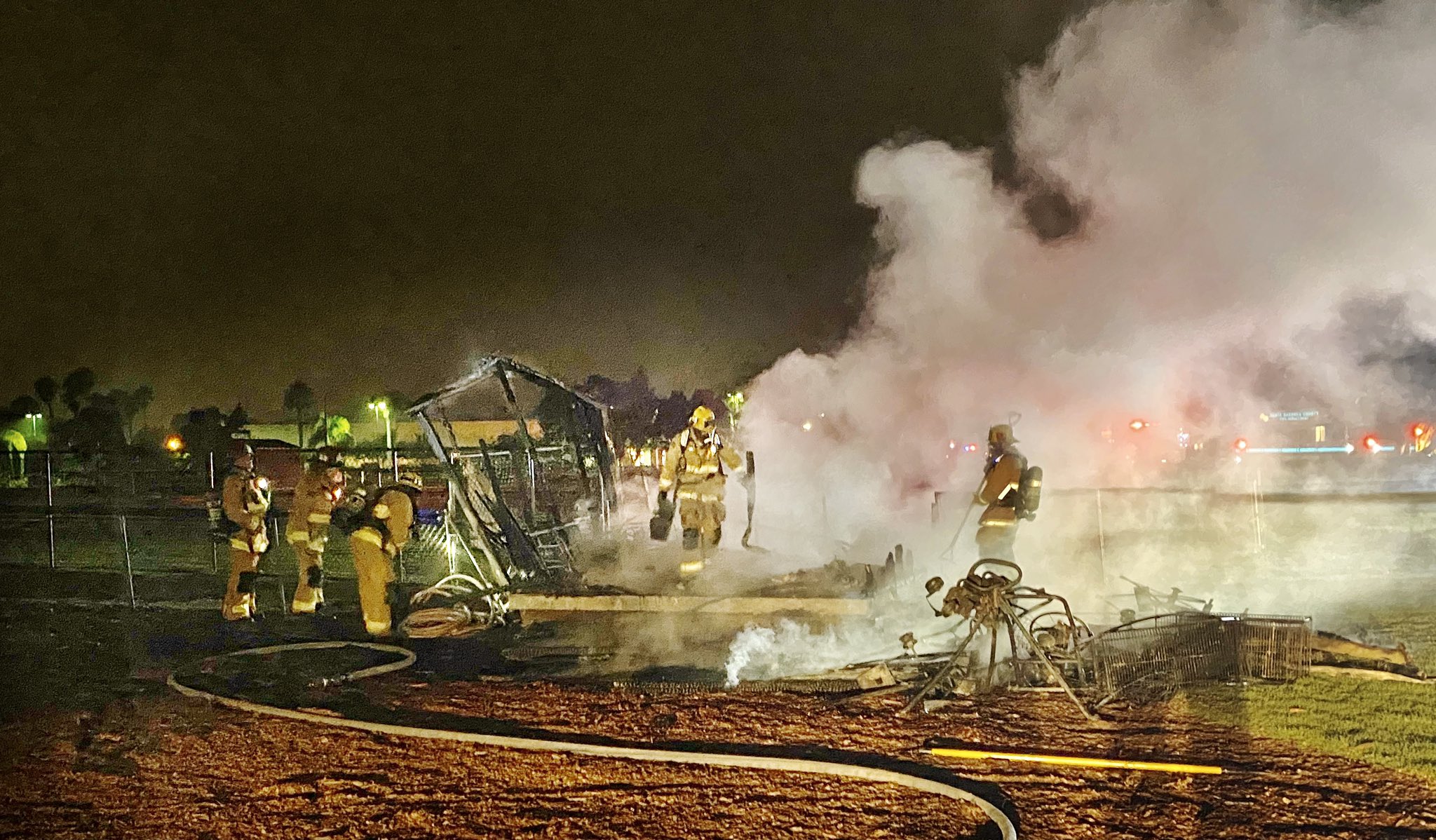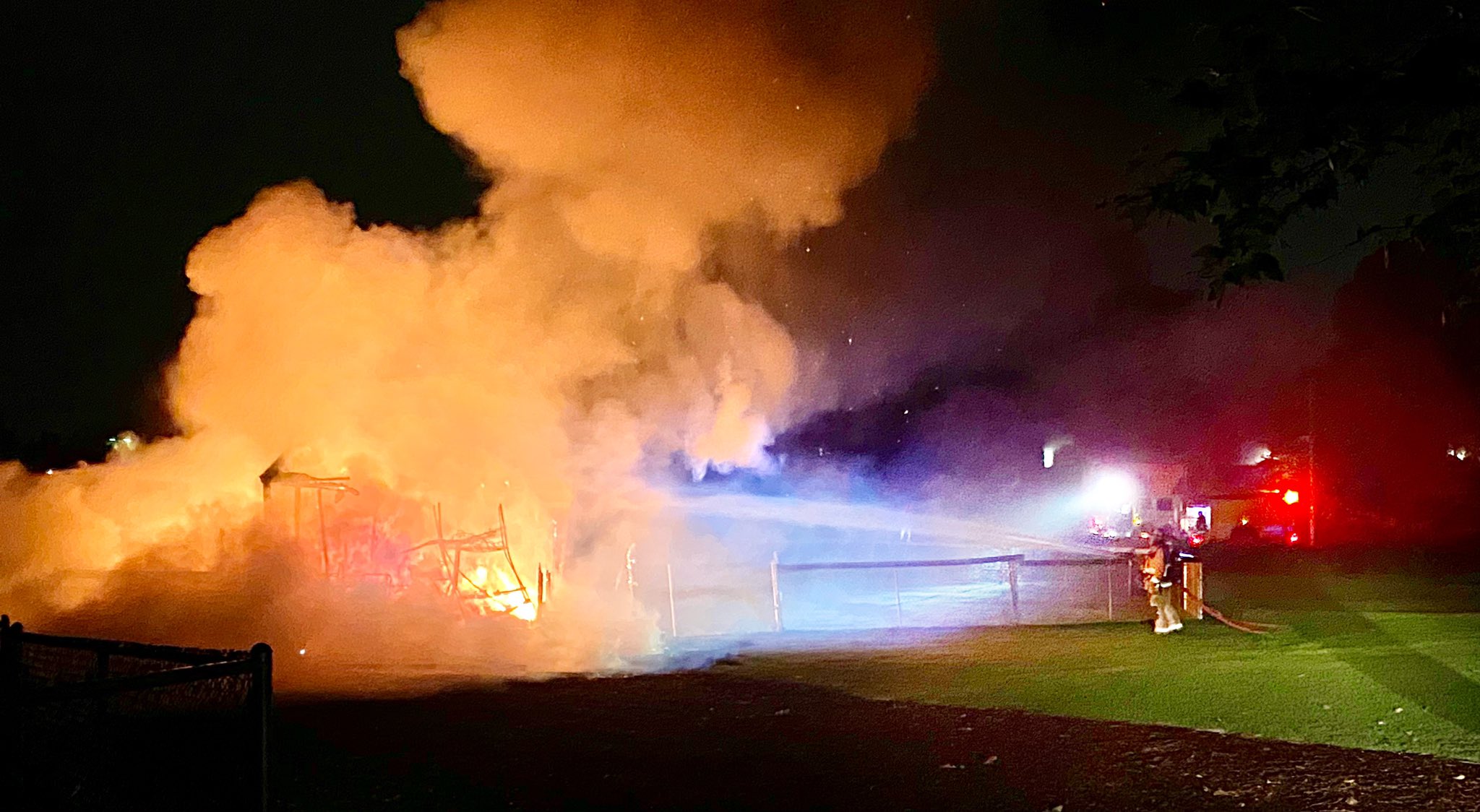 Photos by SBCFD
---
By Scanner Andrew
County firefighters are on the scene of a shed on fire at Girsh Park in Goleta