Armed Robbery at Loan Office
(Photos: John Palminteri of KEYT News)
Update by John Palminteri
3:00 p.m., November 20, 2018
Santa Barbara police are investigating an armed robbery that occurred at Evolution Lending located at 401 N. Milpas Street Tuesday morning.
The robbery occurred at about 11:20 a.m. The suspects wore ski masks and used a firearm, according to police. They got away in a white Chevy Colorado truck traveling westbound down Gutierrez Street.
Authorities say the suspects stole an unknown amount of cash from the business as well as several personal items from a female victim.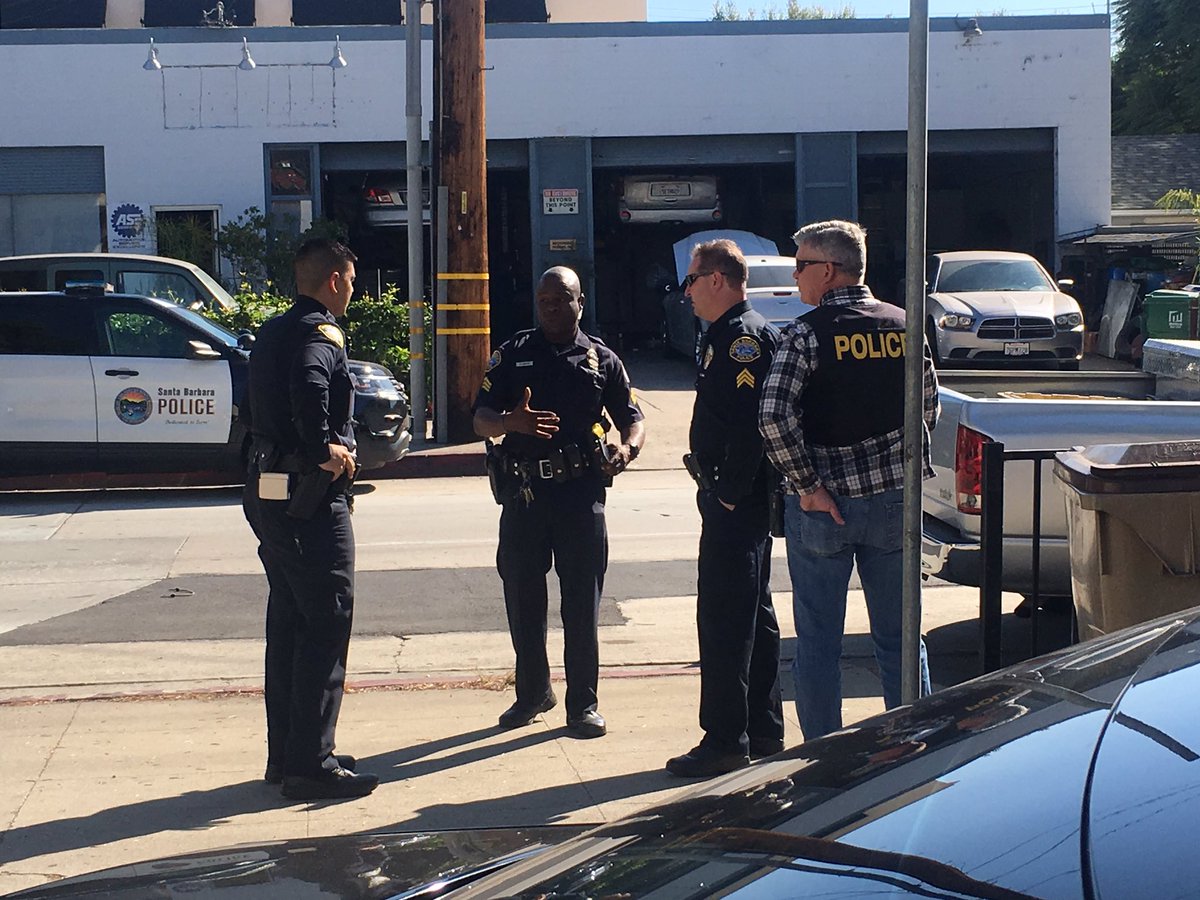 Read more on keyt.com
---
Reported by Roger the Scanner Guy
11:24 a.m., November 20, 2018
Code 211: Armed robbery with a gun at 401 North Milpas. 2 subjects were wearing masks and took money and a cell phone.