By edhat staff
The Santa Barbara County Public Health Department added 91 new COVID-19 cases on Thursday.
Of the new cases, 33 were located in Santa Maria and 9 were in Santa Barbara.
The county's grand total is now 6,094 with 290 active cases, meaning these have currently tested positive and are infectious.
There are 89 hospitalizations including 29 in the intensive care unit (ICU), a sharp increase since Wednesday where there 79 hospitalizations including 29 ICU's.
More data can be found at publichealthsbc.org/status-reports/.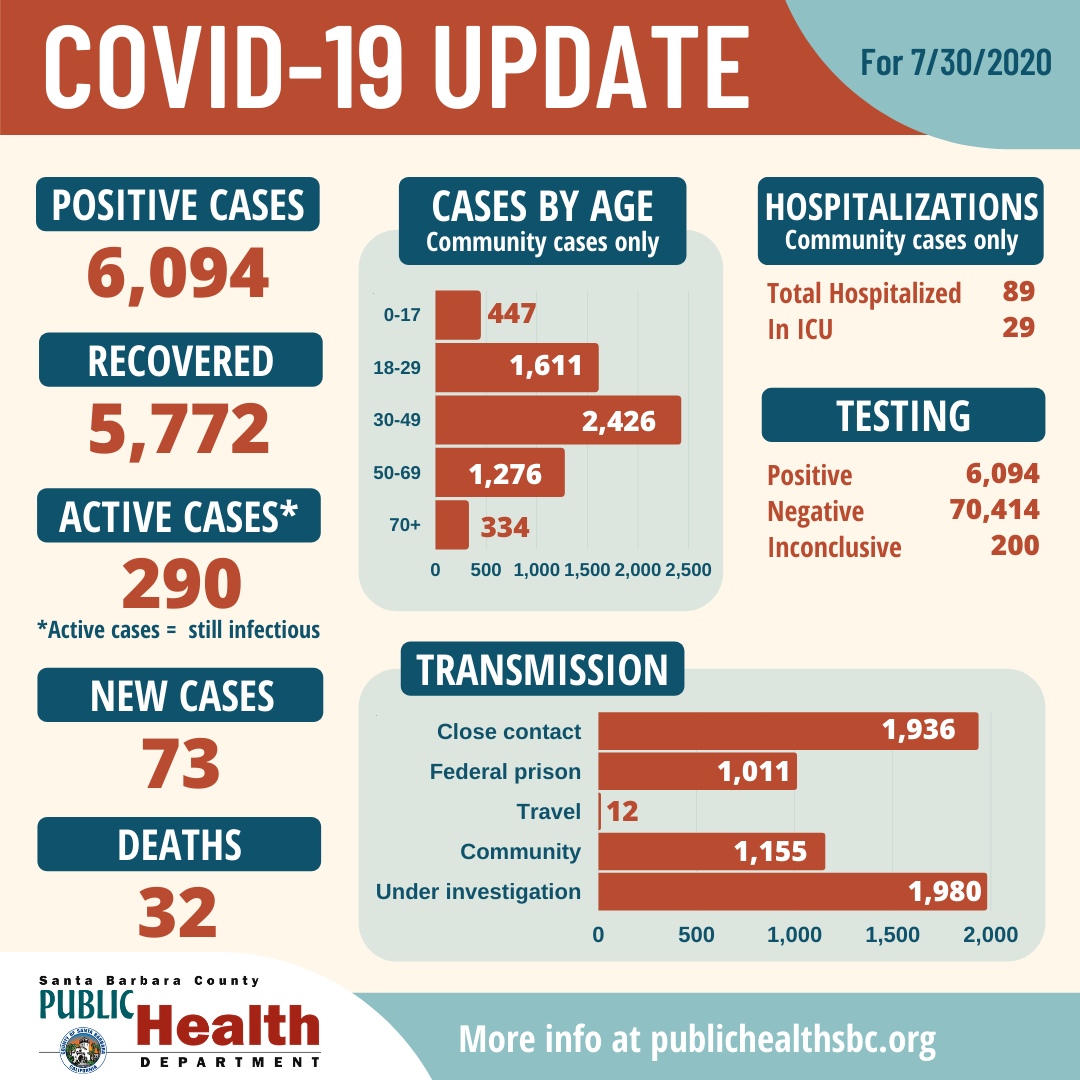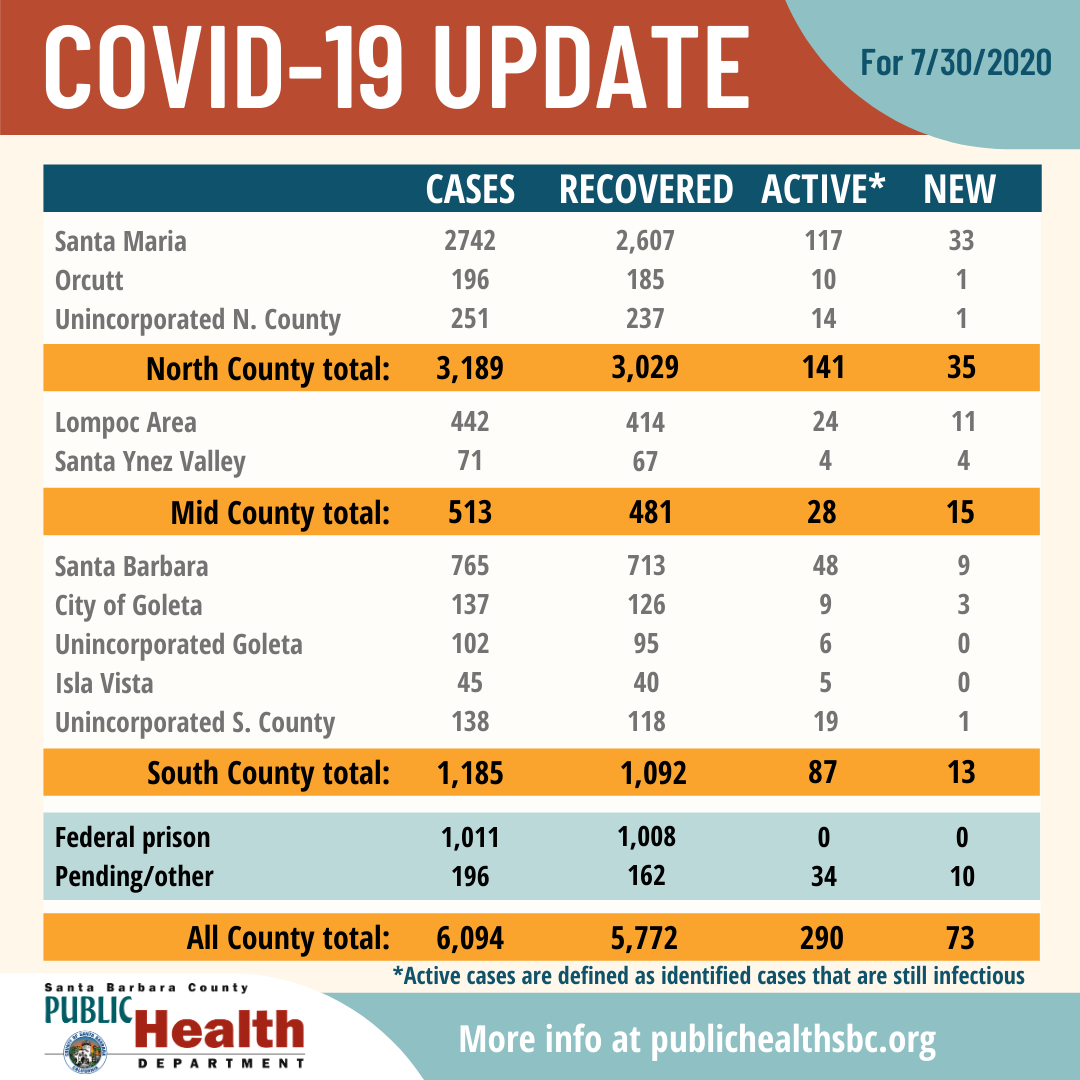 Cottage Health Specific Numbers
The below numbers are from all Cottage Health locations and does not include the numbers from Marian Regional Medical Hospital.
Below is a status update as of July 30, 2020 from Cottage:
Cottage Health is caring for a total of 275 patients across all campuses.

220 are acute care patients; 168 acute care beds remain available.  

Of the 220 acute care patients, 15 patients are on ventilators. 75 ventilators remain available (adult, pediatric and neonatal ventilators).

Of the 220 acute care patients, 29 are in isolation with COVID-19 symptoms; 27 are confirmed COVID-19 positive.

Of the 29 patients in isolation, 10 patients are in critical care.

From July 13-19:  
4,256 COVID-19 laboratory tests were collected by Cottage Health.
Results: 260 positive, 3,994 negative, 2 pending

From July 20-26:  
3,730 COVID-19 laboratory tests were collected by Cottage Health.
Results: 202 positive, 2,984 negative, 544 pending