4 Acre Brush Fire Broke Out Near Solomon Grade
Photos and video: Mike Eliason / SBCFD
A four-acre brush fire sparked along Highway 101 near Solomon Grade early Sunday evening.
At 5:48 p.m., Santa Barbara County firefighters responded to a vegetation fire along the highway between Orcutt and Los Alamos. Crews found multiple spot fires along the roadside that grew to four acres.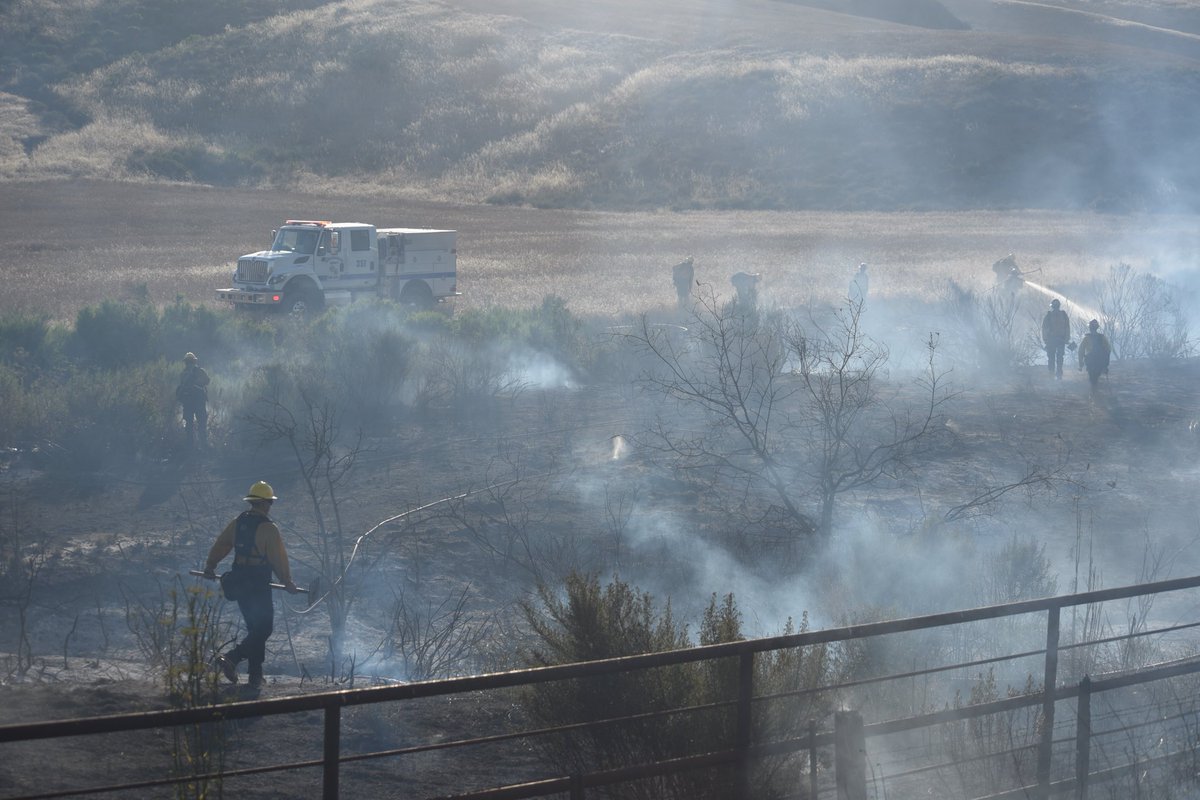 According to SBCFD Public Information Officer Mike Eliason, there were 5 engines companies, 1 dozer, 1 hand crew, 1 helicopter, and 2 water tenders that attacked the blaze. 
A helicopter made several water drops but the smoke from the fire caused visibility to drop to zero, said Eliason. California Highway Patrol shut down the #2 lane with a lot of traffic backed up just north of the fire. 
An investigator is determining the cause of the fire.
VegetationFire- #PalmerFire -SBC working a 4-acre roadside fire 101 SB on Solomon Grade. Poor visibility w 1 lane shut down for fire attack. C/T 5:48 pic.twitter.com/6hHREdiLEd

— SBCFireInfo (@EliasonMike) July 9, 2018