Two Killed in Orcutt Traffic Collision
(Photos by BC Anthony Stornetta/SBC)
By edhat staff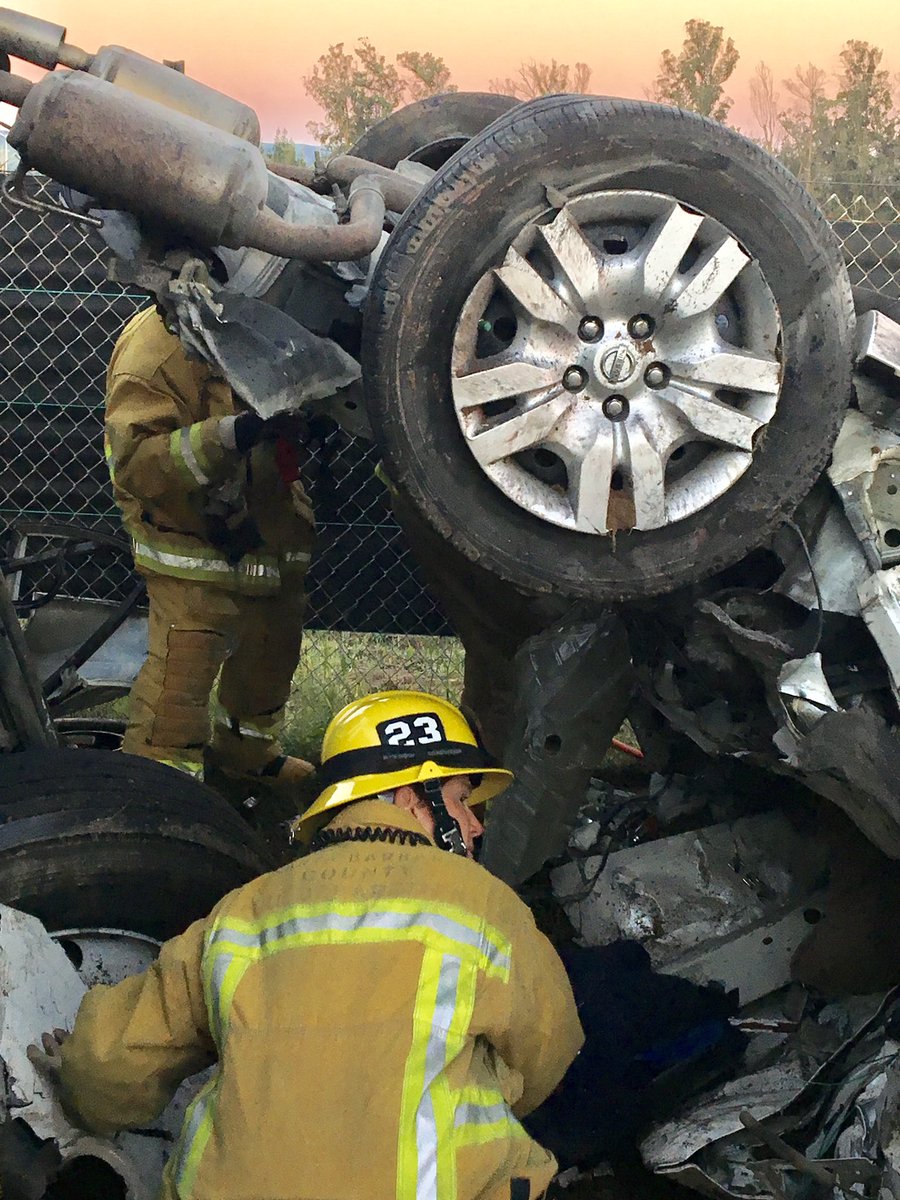 A multi-vehicle collision with a semi-truck killed two people early Thursday morning in Orcutt.
At 6:29 a.m., Santa Barbara County and Santa Maria City firefighters arrived at the intersection of Highway 135 and Union Valley Parkway. They discovered six vehicles were involved in a collision, one being a semi-truck. 
Two motorists were pronounced dead on arrival while several others were trapped in their vehicles. There was a total of eight patients with minor injuries that did not require transport to a hospital, but the driver of the semi-truck suffered moderate to major injuries and was transported to Marian hospital, reports SBC Fire Captain Dave Zaniboni.
The intersection was closed Thursday morning but is now back open. The Santa Maria Area CHP is investigating this collision.