One Injured in Gaviota Traffic Collision
Update by the edhat staff
A driver was taken to the hospital following a single vehicle collision near the Gaviota Tunnel early Wednesday evening.
At 6:31 p.m., Santa Barbara County firefighters responded to Highway 101 northbound, just north of the tunnel, and discovered a vehicle had collided with a tree off the roadway.
The vehicle sustained major damage and extrication was required to retrieve the solo female driver.
The driver was transported to Santa Barbara Cottage Hospital by a ground ambulance.
The cause of this collision is under investigation.
The Fire Department urges motorists to slow down and use caution near scenes of accidents.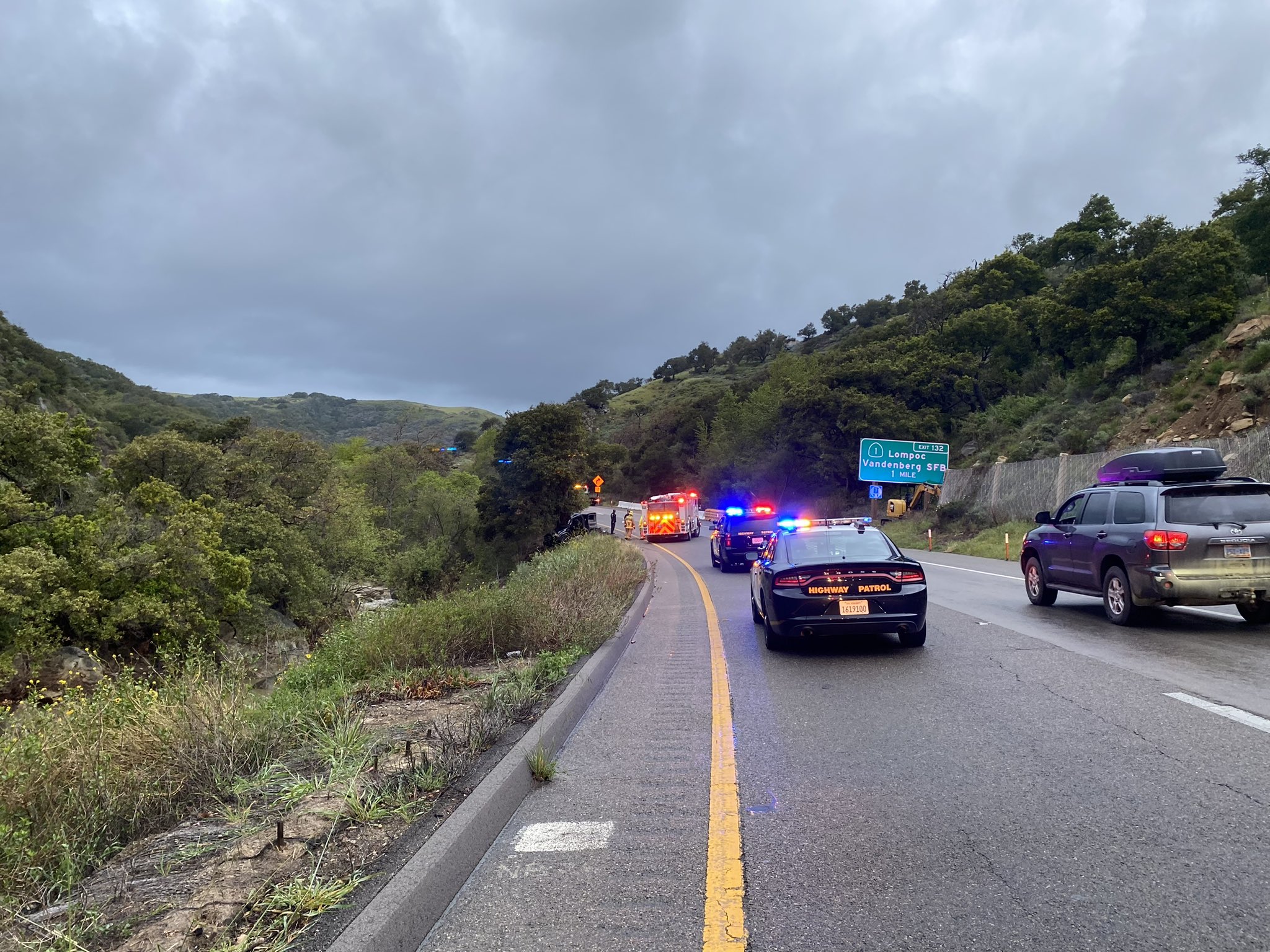 Photo: SBCFD
---
Reported by Tagdes
Traffic Collision  101 N-bnd Gaviota  Rest stop. County AMR and Copter.