Monopoly Plans for Santa Barbara Board Game, Asks for Local Suggestions
By the edhat staff
The cheapest way to buy Santa Barbara property now might be with Monopoly money.
Mr. Monopoly paid a visit to Santa Barbara City Hall on Tuesday wearing his signature top hat and black tuxedo and posed for photos with Mayor Randy Rowse and city council members.
The popular Hasbro board game is planning to pay homage to our small town with a new rendition of its classic game, "Monopoly: Santa Barbara Edition."
The game will feature locally themed squares decided on by the community itself. The local edition will replace iconic properties on the board such as Boardwalk and Park Place with locally beloved destinations known to locals and visitors alike. Remaining true to the original Monopoly board, the new edition will include 'Community Chest' and 'Chance' playing cards that will be customized to Santa Barbara.
Board game manufacturer Top Trumps is spearheading the Santa Barbara version of Monopoly as part of a wider efforts to create customized, community-based editions of the game for the North American market. 
"We aim to showcase Santa Barbara in all its glory, displaying all the local favorites and cherished places, from the Old Mission Santa Barbara to La Super-Rica Taqueria, to many other iconic landmarks," said Top Trumps representative, Jennifer Tripsea. "We want to hear from the community which local favorites they would like to see represented. The edition will be everything you love from the traditional game infused with some of the places you recommend, so please write in!"
Until April 28, community members can voice which locations they would like to see featured on the board via the official Monopoly email at santabarbara@toptrumps.com.
The finished product is expected to be released at the end of November 2023.
Monopoly first hit shelves in 1935 with the Race car, Thimble, Boot, Top Hat, and Battleship among the original set of Monopoly tokens while the Scottie Dog and Wheelbarrow were added in the early 1950s. According to Tripsea, Monopoly is the world's favorite family game brand and is enjoyed by more than one billion players in 114 countries across the globe.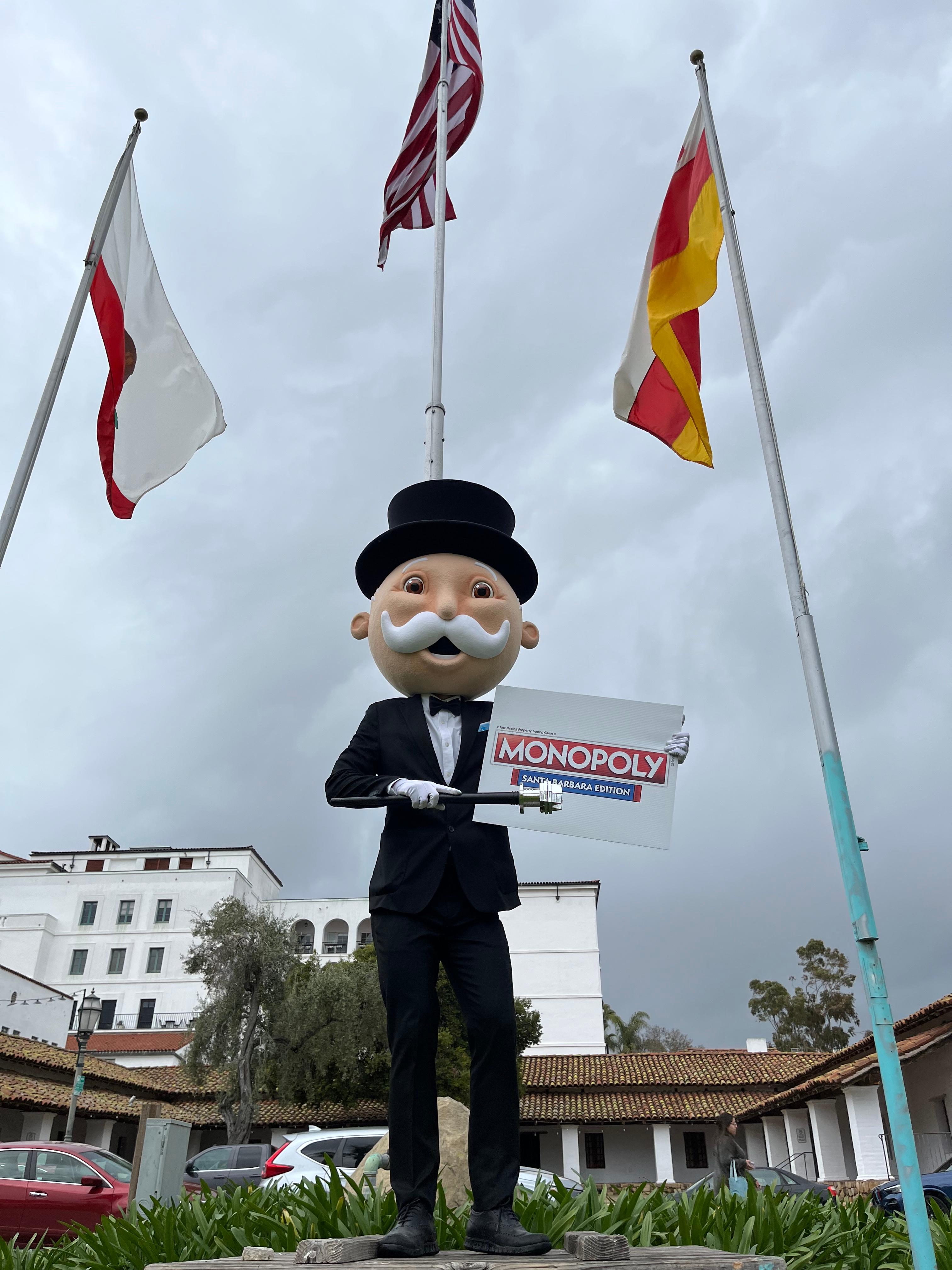 (courtesy photo)