Rock Crashes Onto Gibraltar Road
By Tyler Casper
[On Wednesday], a massive boulder tumbled down the Santa Barbara mountains (above Cielito), and took out a portion of Gibraltar Rd. It was spectacular to see, so I had to take a few photos.
For reference, the road here is completely impassable other than by foot, though you can technically access the site from either direction. That said, the hillside is clearly rather unstable, so if your curiosity compels you to visit, proceed with caution!!
I was fortunate enough to have already passed the massive rock by the time it came down, but not by long! The location is three and a half miles from where Gibraltar Rd intersects El Cielito Rd (more than half of the way to East Camino Cielo).

Photo by Tyler Casper
---
Update by the County of Santa Barbara, Public Works Department
Here's a reminder of why it's a terrible idea to evade road closure signs.
Gibraltar Road was already closed due to slipouts from previous storms, and now it is impassable due to this large boulder and other rocks in the road.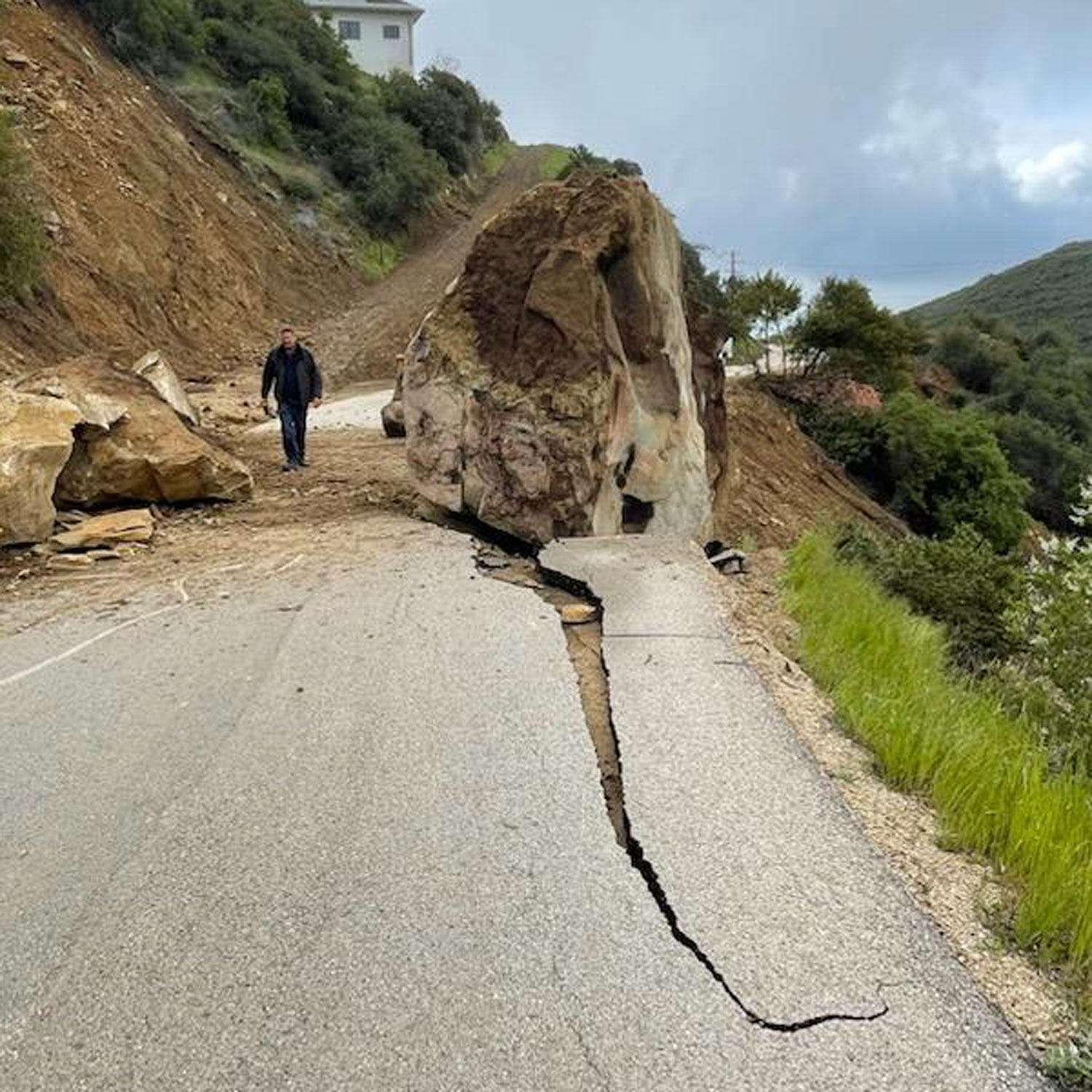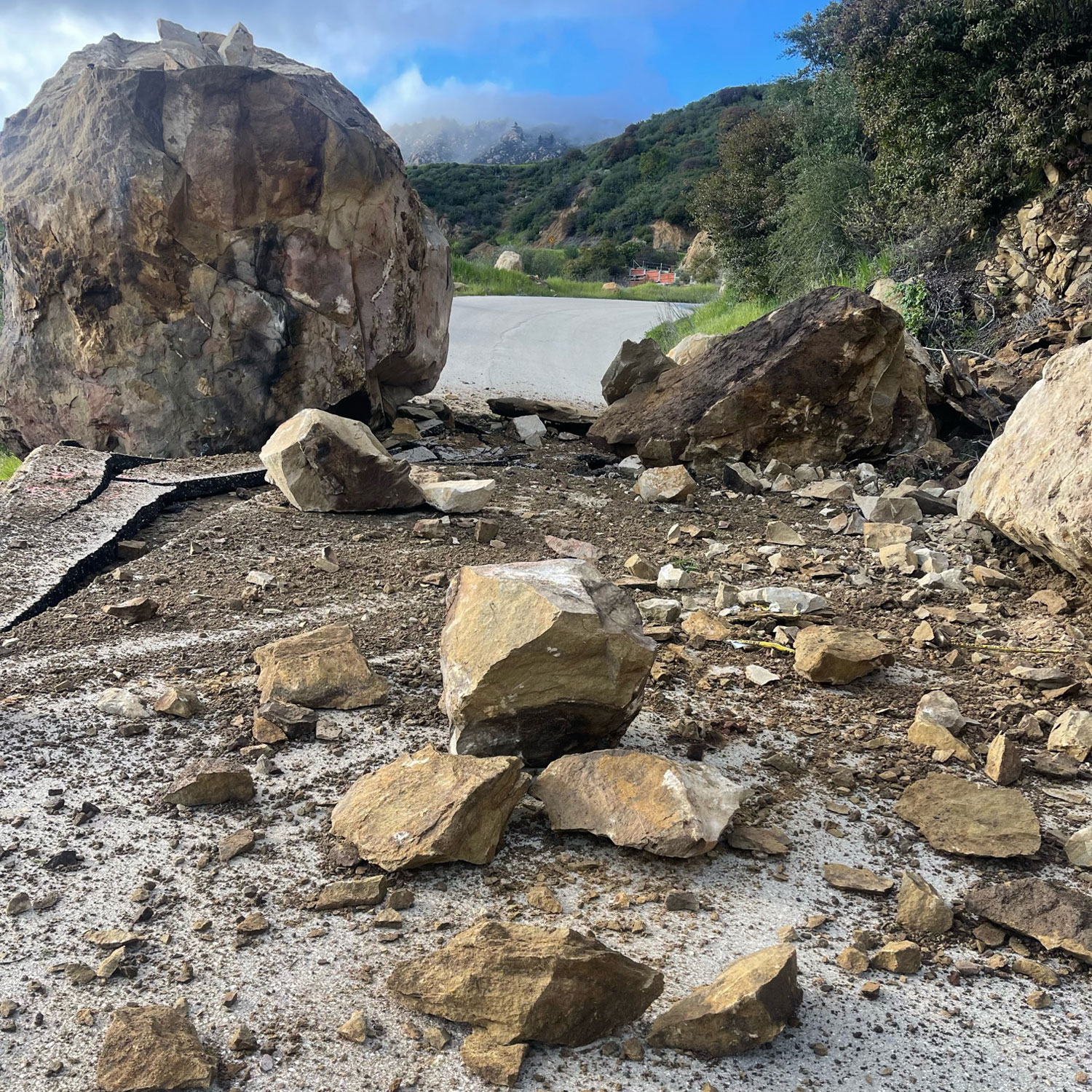 Photos by County Public Works