Man Airlifted After Falling 180 Feet Off San Marcos Road
Update by the edhat staff
A 20-year-old man was airlifted to the hospital after falling nearly 180 feet over the side of San Marcos Road.
At 11:23 a.m., Santa Barbara County firefighters responded to the 2000 block of N. San Marcos Road for a report of a person over the side of the steep roadway.
Crews were able to retrieve the injured man and hoist him into a helicopter to be flown to Santa Barbara Cottage Hospital.
The extent of the man's injuries are unknown and it's unclear how the fall took place. 
N. San Marcos Road is closed while fire units remain on the scene.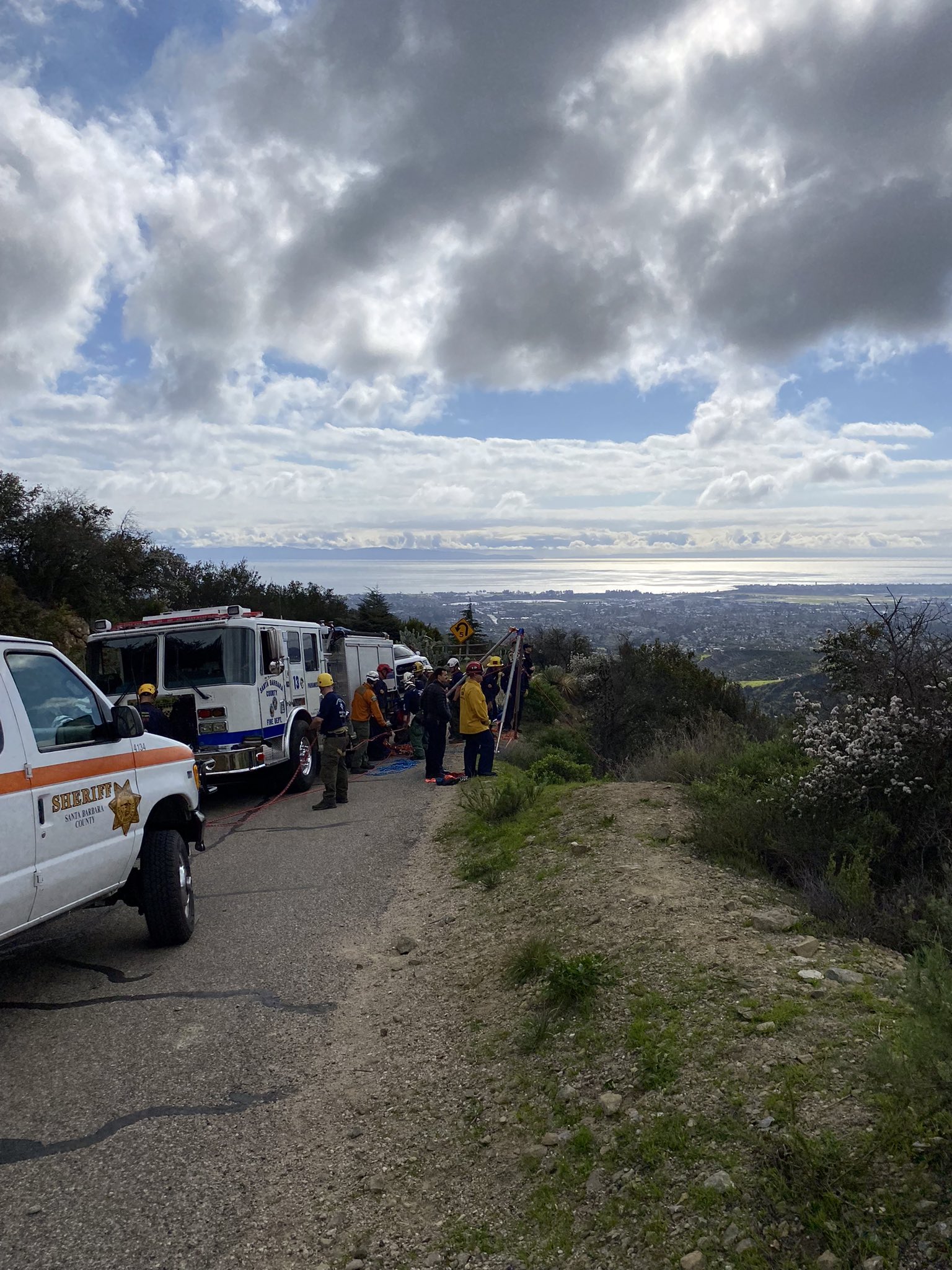 Photo: SBCFD
---
By Bob on the Scanner
Large emergency response up on Old San Marcos a few minutes ago (11:20a Sunday). This is in the 2100 block, down from the 154.
Sounds like a fall response, unsure if it's a hiker.