By the edhat staff
Santa Barbara County firefighters responded to a shed fire Friday afternoon in Goleta.
At 1:13 p.m., crews responded to the 5000 block of San Vicente Drive off Walnut Lane and discovered a 12x12 foot shed on fire in a residential backyard.
Crews extinguished the shed and prevented it from spreading to any nearby structures. 
According to multiple reporting parties it appeared a power line to a light pole had dropped onto the shed, sparking the fire.
There were no injuries and the official cause is under investigation.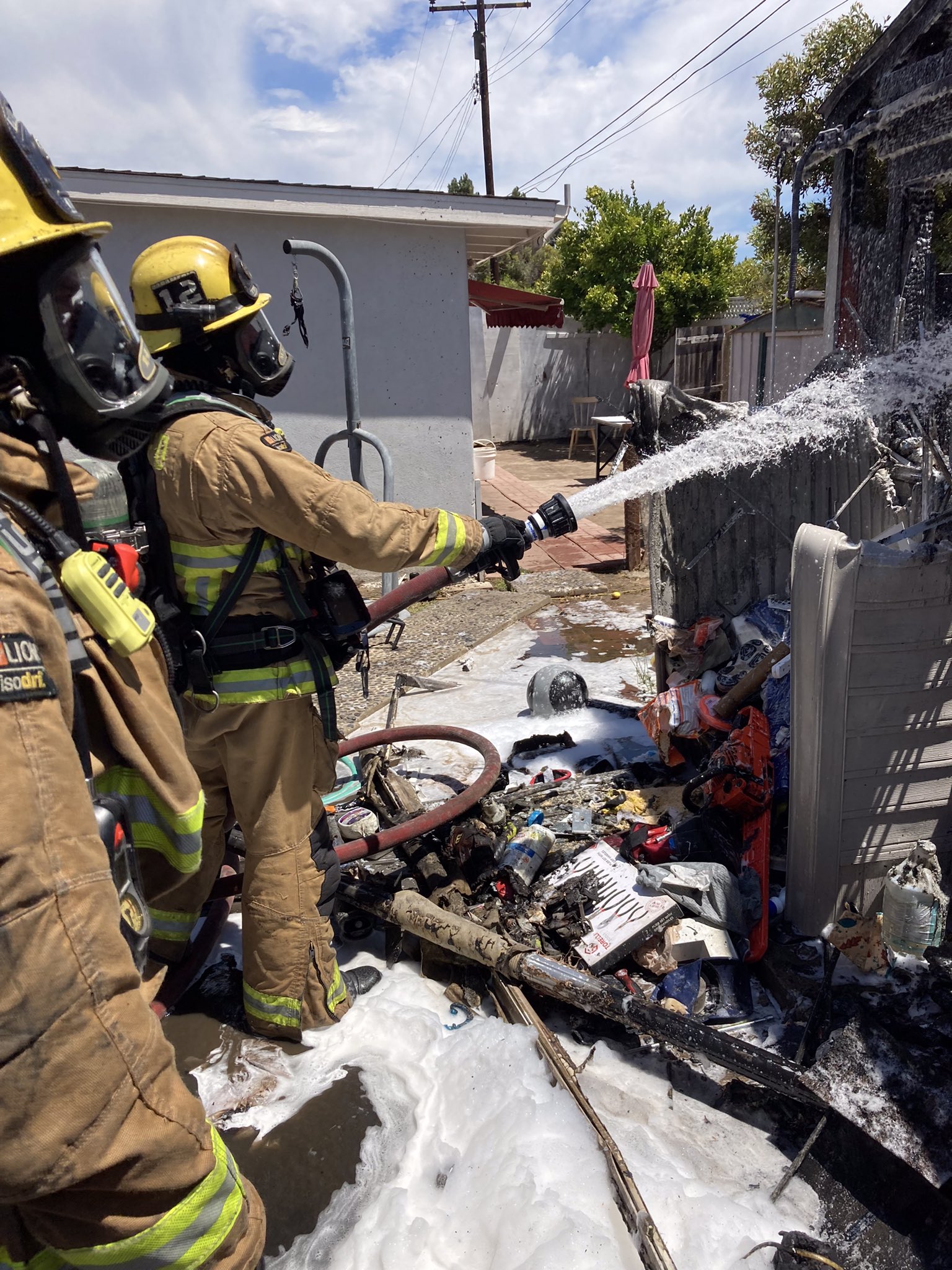 Photo: SBCFD