Injured Paraglider Rescued from Toro Canyon
Update by Carpinteri/Summerland Fire Protection District
On Sunday, April 18, 2021, at approximately 1:45 pm, Carpinteria-Summerland Fire Protection District Firefighters responded to a report of a paraglider down.  The reported incident location was below Divide Peak, in the mountains above Carpinteria.  Cell phone GPS coordinates were utilized to determine a more exact location.  Firefighter Paramedics attempted to make access from below the site but were unable due to the steep terrain.  Sheriff's Department Search and Rescue teams responded topside but were also unable to make access by foot.  Santa Barbara County Fire Copter 3 from Santa Ynez was subsequently dispatched to perform a hoist operation off the side of the mountain.  This operation involved sending down a rescuer from the helicopter to retrieve the injured man.
The man in his 60's launched his glider and crashed due to unknown circumstances.  He was transported by helicopter to Viola Fields in Carpinteria, where he was assessed by Paramedics.  His injuries were minor. 
---
Update by edhat staff
Santa Barbara County firefighters responded to a paraglider who suffered injuries from a hard landing.
Firefighters and paramedics aboard Helicopter 3 responded to a mountainous area east of Toro Canyon Road above Carpinteria at 1:48 p.m. Sunday. They found a male who was paragliding and suffered minor injuries from a hard landing.
The patient was flown to a nearby ground ambulance but declined and would seek further treatment on his own.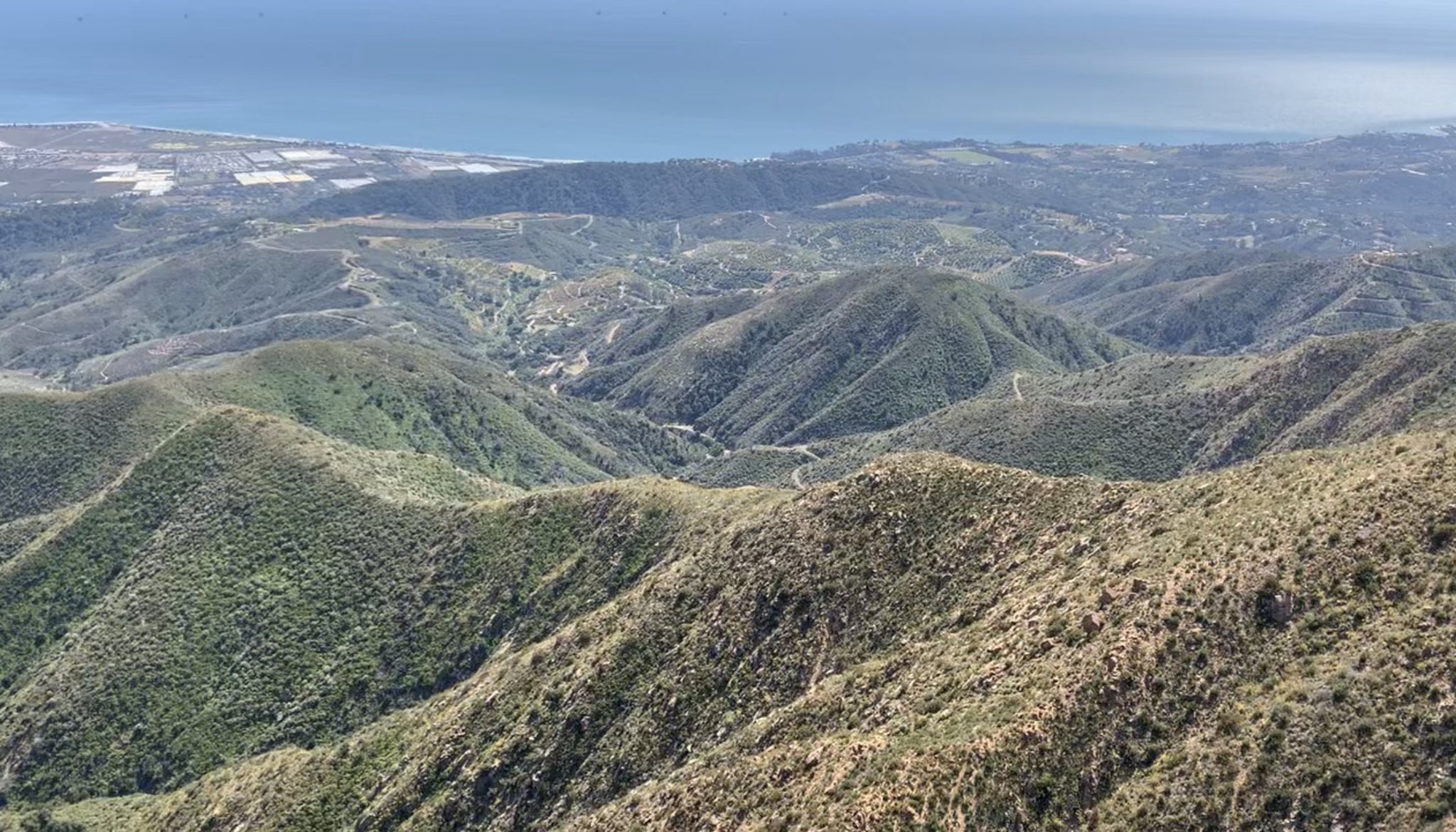 Photo: SBCFD
Reported by Roger the Scanner Guy
Paraglider down in the mountains above Carpinteria, the exact location is unknown by me.